2019 Commencement Speakers
Skidmore College will bestow honorary degrees upon Alan Lightman and Joe Torre during the College's 108th Commencement Exercises. Additionally, Kristie Ford, professor of sociology and director of the Center for Leadership, Teaching,and Learning, has been selected as the 2019 faculty Commencement speaker.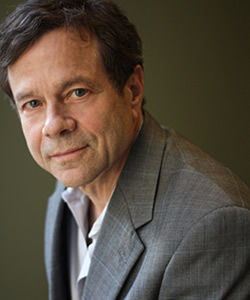 Alan Lightman is an acclaimed author, educator, physicist and social entrepreneur. The professor of the practice of the humanities at the Massachusetts Institute of Technology is the author of multiple books, including "Searching for Stars on an Island in Maine" and "Einstein's Dreams." "Einstein's Dreams" was selected as the Class of 2019's First-Year Experience reading assignment and informed engaging discussions regarding the relationships between people and time. Lightman also visited Skidmore's campus in fall 2015.
Joe Torre is Major League Baseball's chief baseball officer, a celebrated former manager with four World Series wins and a nine-time All-Star player. He was inducted into the National Baseball Hall of Fame in Cooperstown, New York, in 2014. In addition to his impressive baseball career, Torre overcame personal adversity and childhood trauma and has used his experience to help others by establishing the Safe at Home Foundation and Margaret's Place, organizations that help children affected by domestic violence.
Kristie A. Ford is professor of sociology and director of Skidmore's Center for Leadership, Teaching and Learning. Her academic research focuses on race and ethnicity, gender and sexuality, and social justice education. In addition to her work at Skidmore, Ford consults widely with colleges and universities across the United States, facilitating workshops on teaching and learning as well as diversity, inclusivity and social justice.