photo by Bernie DeChant
Fall 2015 Event
Bernice Johnson Reagon and Toshi Reagon in Concert
Friday, November 13, 8 p.m.
Helen Filene Ladd Recital Hall
Arthur Zankel Music Center
---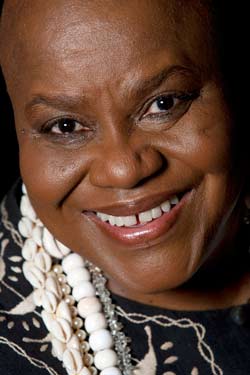 Photo by Sharon Farmer
Bernice Johnson Reagon
Scholar, singer/song leader and activist for over half a century, Bernice Reagon has been a profound contributor to African-American and American culture. Born in southwest Georgia, her singing style and traditional repertoire are grounded in her experiences in church, school and political activism. As a composer, she has created a narrative of her social and political activism through her songs and larger compositions. She performed as a member of the SNCC Freedom Singers during the '60s and founded an all-woman a capella ensemble, the Harambee Singers, during the Black Cultural Movement. She founded and led the internationally acclaimed Sweet Honey in the Rock for 30 years until retirement.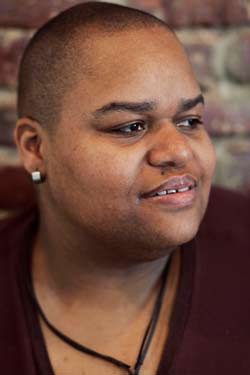 Photo by Erica Beckman
Toshi Reagon
The singer, composer, musician producer, founder and leader of her own ensemble, Toshi Reagon and Big Lovely, has been described as "a one-woman celebration of all that's dynamic, progressive and uplifting in American music." Collaboratively these two master socially conscious women artists have created two operas, The Temptation of St. Anthony and Zinnias, The Life of Clementine Hunter, the music score for Africans in America on PBS and BEAH: A Black Woman Speaks for HBO and numerous studio recordings. Their latest project is an opera based on the novel Parable of the Sower by Octavia E. Butler. Whenever the opportunity presents, Bernice Johnson Reagon and Toshi Reagon join each other on stage in live performance.
---
In addition to their live concert performance during the McCormack Residency at Skidmore, Bernice Johnson Reagon and Toshi Reagon will visit seven classes in American studies, music and sociology, lead a master class with advanced music students and offer special-event collaborations with students and faculty across disciplines and majors.