The McCormack Endowed Visiting Artist-Scholar Residency was created to continue the Office of Special Programs' rich artistic summer programming during the academic year. Designed to provide total immersion for both the artist and the Skidmore community, residencies feature class visits, opportunities for faculty/student interaction, performances, readings, and exhibitions.
---
2023 McCormack Visiting Artist-Scholar Residents
Rita Dove and Richard Danielpour
Dove, a Pulitzer Prize-winning author and former U.S. Poet Laureate, and Danielpour, a Grammy Award-winning composer, have collaborated to create a Skidmore-commissioned song cycle, "The Unhealed Wound."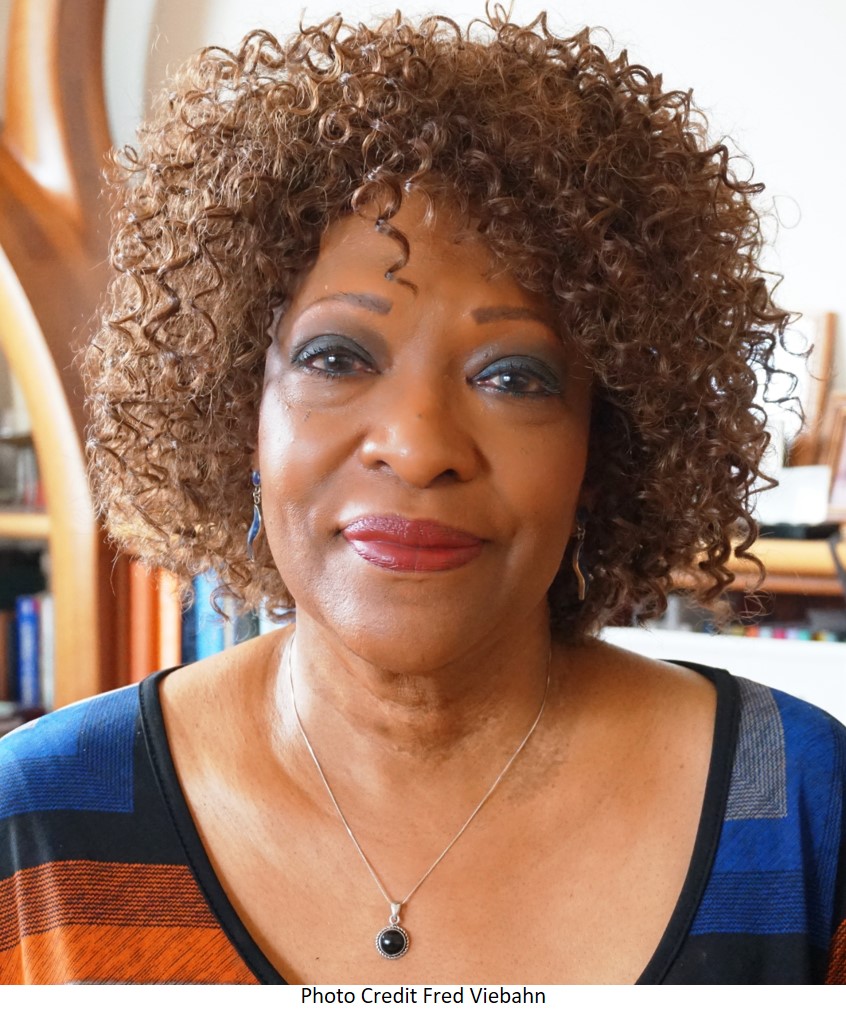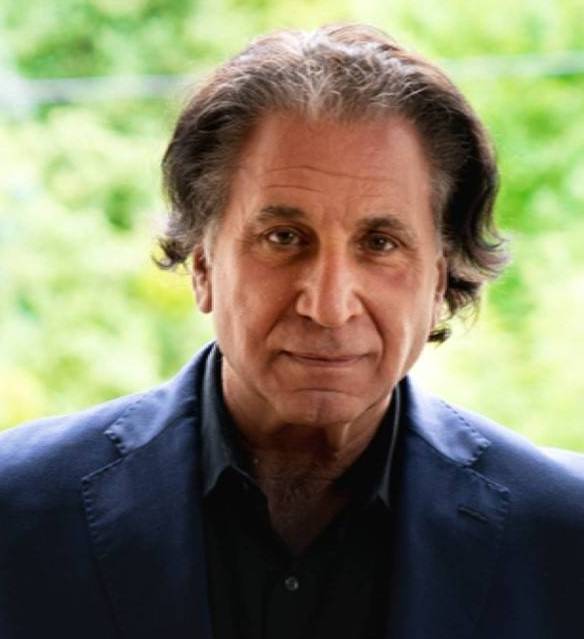 "Artists in Conversation"
Thursday, Sept. 28, 2023
5:30 – 6:45 p.m.
Gannett Auditorium
Free and open to the public
Poet Rita Dove and composer Richard Danielpour discuss the creation and Sept. 29 premiere of their newest collaboration, "The Unhealed Wound." The event will be moderated by Skidmore faculty members April Bernard and Teisha Duncan, with an introduction by President Marc Conner.
---
World premiere of "The Unhealed Wound"
Friday, Sept. 29, 2023
7:30 p.m.
Arthur Zankel Music Center
Free and open to the public
The song cycle will feature Metropolitan Opera star Eric Owens and Amanda Lynn Bottoms as soloists, with Dr. Young Kim, pianist, Jameson Platte, cellist, Dr. Floydd Ricketts, conductor, and a chorus of faculty artists, students, and guests.

---
About Rita Dove

Pulitzer Prize winner and former U.S. Poet Laureate Rita Dove is the author of a novel, a book of short stories, essays, and numerous volumes of poetry, including the National Book Award finalist and NAACP Image Award winner "Collected Poems 1974-2004" and her latest release, "Playlist for the Apocalypse" (W.W. Norton, 2021). She also edited "The Best American Poetry 2000" and "The Penguin Anthology of 20th-Century American Poetry" (2011) and wrote weekly poetry columns for The Washington Post from 2000 to 2003 and The New York Times Magazine from 2018 to 2019.
Dove received the Pulitzer Prize for her third collection of poetry, "Thomas and Beulah," in 1987, and served as U.S. Poet Laureate at the Library of Congress from 1993 to 1995.
Her drama "The Darker Face of the Earth" opened at the Oregon Shakespeare Festival in 1996 and the Kennedy Center in Washington in 1997, followed by its European premiere at the Royal National Theatre in London in 1999. Her song cycle "Seven for Luck," with music by John Williams, was premiered by Cynthia Haymon with the Boston Symphony at Tanglewood in 1998, and her song cycle "A Standing Witness," 14 poems with music by Richard Danielpour, was originally sung by Susan Graham at the Kennedy Center and other venues in 2021 and 2022.
Dove's numerous honors include, most recently, lifetime achievement medals from the Library of Virginia and the Fulbright Association, the 2019 Wallace Stevens Award from the Academy of American Poets, the 2021 Gold Medal for Poetry from the American Academy of Arts and Letters — as the 16th (and third female and first African American) poet in the Medal's 110-year history — and the 2022 Ruth Lilly Poetry Prize for lifetime achievement. She received the National Humanities Medal from President Bill Clinton in 1996 and the National Medal of Arts from President Barack Obama in 2011, making her the only poet ever to receive both medals. To date, Dove is the recipient of 29 honorary doctorates, among them Skidmore College (in 2004) and Duke University, Emory University, Yale University, Smith College, Harvard University, the University of Michigan, and the University of Iowa.
She has served as president of the Association of Writers and Writing Programs (AWP), as a chancellor of Phi Beta Kappa, and as a chancellor of the Academy of American Poets. A member of the American Philosophical Society, the American Academy of Arts and Sciences, and the American Academy of Arts and Letters, she teaches at the University of Virginia in Charlottesville, where she is the Henry Hoyns Professor of Creative Writing.
About Richard Danielpour
Grammy Award-winning composer Richard Danielpour is celebrated for his ability to communicate deep, important emotions through simple, direct means and a distinctive American musical voice. His work has attracted an illustrious array of champions, and he has had a significant impact on a younger generation of composers as a devoted mentor and educator.
Danielpour's first opera, Margaret Garner, written with Nobel Laureate Toni Morrison, took critics and audiences by storm with sold-out houses in its 2005 premiere by the co-commissioning opera companies of Detroit, Cincinnati, and Philadelphia. During the 2007 McCormack Endowed Visiting Artist-Scholar Residency at Skidmore College, Danielpour and members of the Margaret Garner cast participated in classes and special campus and community events.
He has received such prestigious honors as the American Academy of Arts & Letters' Lifetime Achievement Award and Charles Ives Fellowship; the Guggenheim Fellowship; The Berlin Prize from the American Academy in Berlin; two Rockefeller Foundation grants; the Bearns Prize from Columbia University, and fellowships and residencies from The Bogliasco Foundation, MacDowell Colony, Yaddo, Copland House, and the American Academy in Rome.
Danielpour's work has been performed throughout the world, and he has written for the New York Philharmonic, Philadelphia Orchestra, San Francisco Symphony, Chamber Music Society of Lincoln Center, Santa Fe Chamber Music Festival, American Composers Orchestra, and Seattle, Pittsburgh, Pacific, National, Atlanta and Baltimore symphonies, among many others. Danielpour has also composed two major scores for the New York City and Pacific Northwest Ballets. He became only the third composer – after Stravinsky and Copland – to be signed to an exclusive recording contract by Sony Classical, and he is one of the most recorded composers of his generation.
Danielpour is also an active educator who believes deeply in the nurturing of young musicians. He served on the composition faculty of Manhattan School of Music from 1993 to 2017 and has been on the composition faculty of The Curtis Institute of Music since 1997. In 2017, he accepted a tenured position in composition at The UCLA Herb Alpert School of Music, where he now teaches. Danielpour has served as composer in residence with the Seattle Symphony (1991-92), the Pacific Symphony (1998-2001), and the Pittsburgh Symphony (2009-10).
In 2019, Danielpour composed five works, the most significant of them being "A Standing Witness," a series of 15 songs which are settings of poems written by celebrated poet Rita Dove. Composed for mezzo-soprano Susan Graham and Music from Copland House, this 74-minute monodrama which witnesses the last 50 years of our American history was premiered at the University of Chicago and later received performances at the Kennedy Center and at Tanglewood.
Danielpour is currently a Distinguished Professor of Music at The UCLA Herb Alpert School of Music. He is also the recipient of the Susan B. and Mitchell D. Covel Chair in Music. He is currently completing his second opera, The Grand Hotel Tartarus, which will premiere in Los Angeles in May 2024, at the Freud Theater.
---
The residency is presented by Skidmore's Office of Special Programs, Office of the President, Arthur Zankel Music Center, Racial Justice Initiative, Black Studies Program, and the departments of Music, English, and Theater.