John B. Moore Documentary Studies Collaborative
Fall 2015 Events
Public Events
|
Doc Dates
Monthly Calendar
December 2, 7pm,
Somers Screening Room, Tang Museum

(t)error with director David Felix Sutcliffe

MUSIC/MDOCS present:
September 22-24
Justin Schell & Diasporic Hip Hop

Project VIS/MDOCS present:
September 16
Jacqueline Goss/Jenny Perlin, The Measures


Photos, Archive, Story
September 30- October 1
Kevin Coleman



Women of '69 Unboxed
October 2/3
Alum Liz Gallese brings her documentary film to celebrate the 60th Anniversary of the Saratoga Adult & Senior Center at a Sunrise Symposium, 9am, 10/3 at the City Center.

October 5
Peter & John (2015)
with filmmaker Jay Craven
Movies from Marlboro
5:30 pm, Bolton 282

A student-staffed production starring professional actors created as part of Movies from Marlboro, a program at Marlboro College. See the film, meet the director & learn about the program.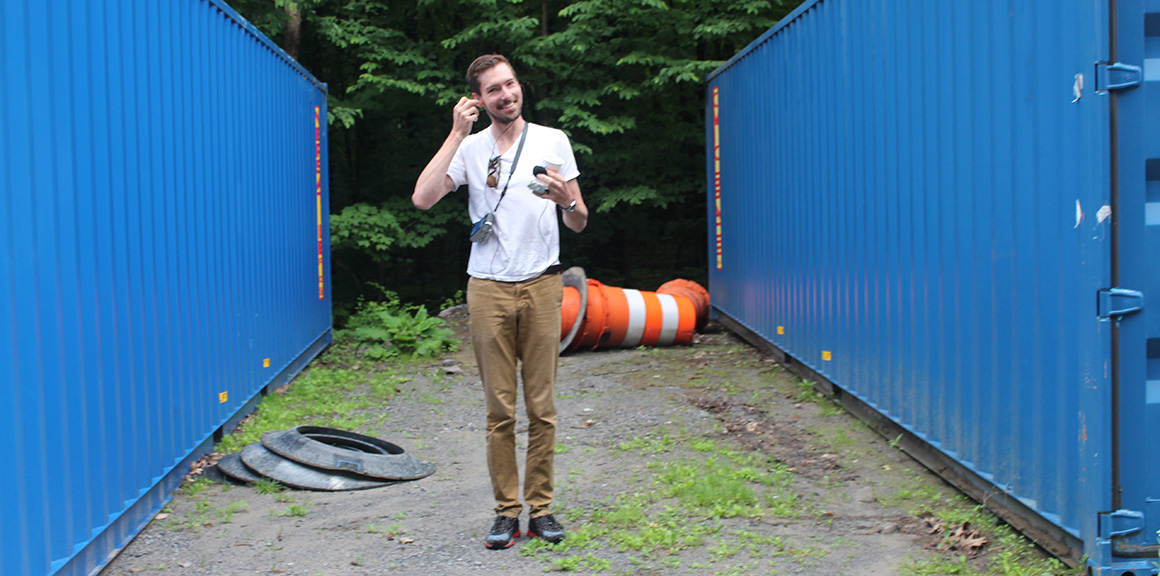 October 22-23
Jesse Flower-Ambroch, s
ound design for film

10/22: Sound Meditation
10/23: Art of Sound Effect Creation Workshop (Foley)

October 28:
Night of Listening: Expandable Sound
Jake Nussbaum & Alex Lewis

November 3 & 4, Bill Daniel

FALL 2015
9/18/19: Documentary Photography
(Perspectives & Technique) (LI 113)
9/22: Workshop: Documenting Music Performance
(LI 113)
10/1: Workshop: Reading Images to Document the Past
(LI 129)

10/23: Workshop: Sound Design: Foley Techniques with Jesse Flower Ambroch, LI 113
11/4: Workshop: Bill Daniel, DIY Touring & Exhibition Strategies for Visual and Media Artists, 5:30-7, Falstaffs
Doc Dates
Wednesday afternoons, 4-5pm, LI 113
(unless otherwise indicated)
Please join us for conversations, workshops and presentations on documentary. Doc Dates will feature: MDOCS Planning, "What's up, Doc?" conversations with documentarians, and workshops.
September 16: MDOCS Planning: MDOCS in 15/16
Share ideas on how MDOCS can grow and support your work
Tuesday, September 29, Screening, Call Me Kuchu (2012), Davis Aud, 6:30 pm
and Friday, October 2, Conversation with Director Malika Zouhali-Worrall, Davis Aud, 12:20-1:40 pm
Co-Sponsored by the English Department.
October 21: What's Up, Doc?
4-5 pm, Li 113
Jesse Flower-Ambroch, sound designer for film
October 28: What's Up, Doc?
4-5 pm, LI 113
Adam Tinkle presents:
Radio producers Jake Nussbaum and Alex Lewis
November 18: Student Connections
Production Pizza Party (5-6:30 pm)
DS students -- meet your peers, swap stories & make connections!

Coming later this fall:

Danielle Rosen, VP Production, 4th Row Films
MFS Presents: David Pavlosky,
Stand Up, Stand Out (2015),
11/18, 7pm, Davis (Screening),
11/19, 12:40 pm, Davis (Dialogue)