Welcome back to Skidmore
This website outlines Skidmore's guidelines and plans in relation to the evolving COVID-19 pandemic.
Skidmore looks forward to returning to a fully in-person, residential learning experience on campus and to more of the normal practices we enjoyed before the pandemic — while continuing to prioritize our community's health and safety.
Daily Health Certification now required for all employees
Effective Sept. 6, 2021, New York state has designated COVID-19 as an airborne infectious disease under the NYS HERO Act. As a result, all employees must now complete the Daily Health Certification form at the beginning of every work day, using the Skidmore College web portal (link below) or by completing a hard copy of the form provided by their supervisor. Any employee with symptoms of COVID-19 must provide proof of a negative COVID-19 test to Human Resources at hr@skidmore.edu before returning to work on campus.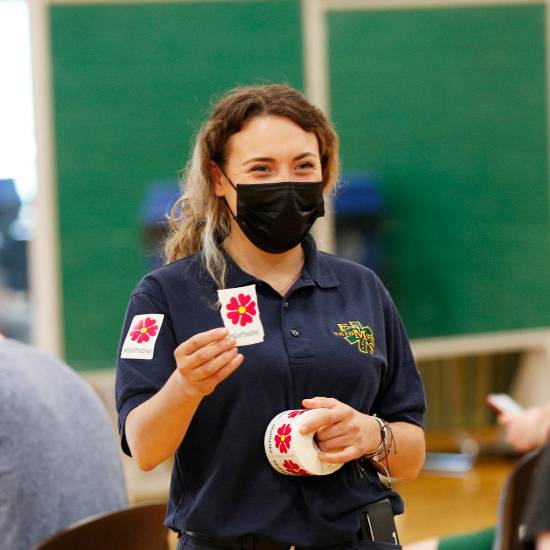 Informed and prepared
Below you will find baseline information for all community members. Please carefully review all information as it applies to you, as well as the latest COVID-19 policies.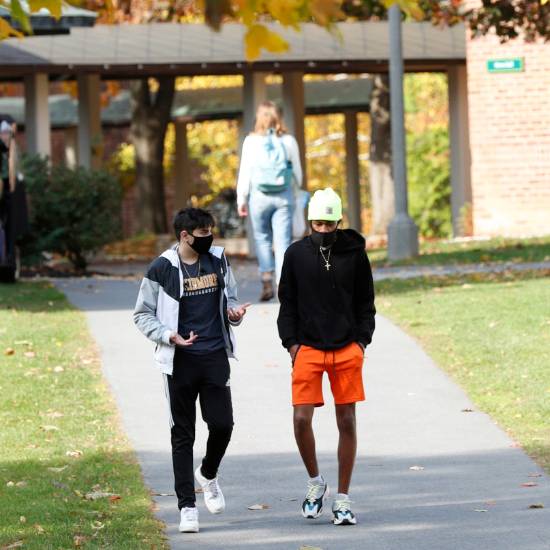 2021 - 2022
Plans are consistent with guidance issued by the American College Health Association, Centers for Disease Control and state and local health departments. They are subject to change at any time. As we navigate this together, our efforts are guided by two key principles:
Protecting the health and safety of our community of students, faculty and staff, and the greater Saratoga Springs community
Providing access to a residential, excellent liberal arts education
Latest information
Latest Messages