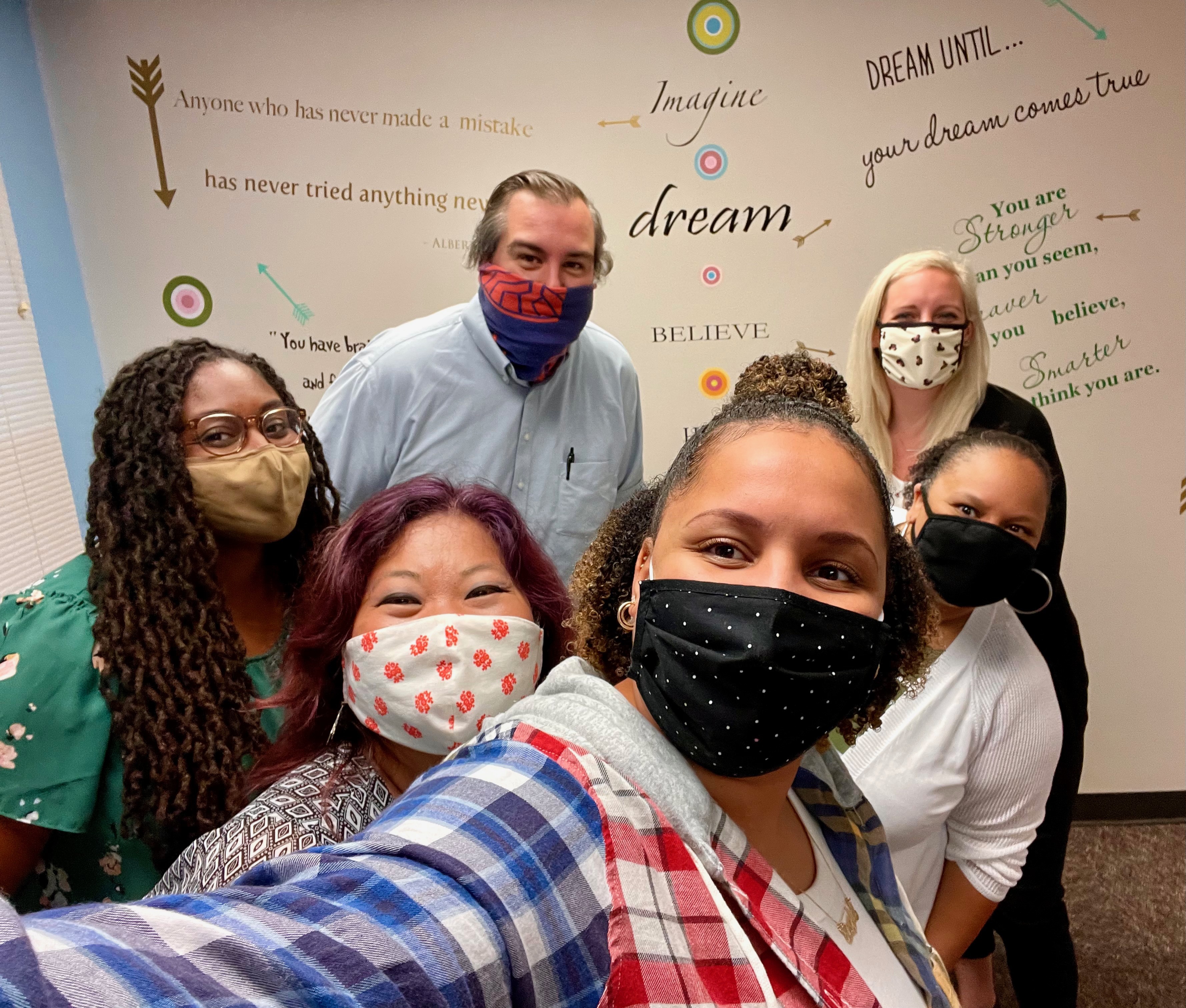 Structured for Success: the OP Team
Academic success starts with a solid structural foundation, and the OP Team is skilled in promoting the highest level of academic support, psychosocial development, curricular guidance, and post-baccalaureate preparation for our OP students.
Kelli RoUSE
Director
Kelli is responsible for overseeing the Opportunity Program, staff, students and daily operations. She received a BA in Spanish and an M.Ed. in Higher Education Administration both from the University of Arkansas. However, originally from the capital district, she decided to relocate closer to home to be near family and friends. Kelli has been working with grant funded programs since 2003 and is responsible for the successful compilation and implementation of many grant-funded programs. Her personally philosophy includes supporting students in a holistic manner while helping them achieve the ultimate goal of graduation and matriculation. In her spare time, Kelli enjoys baking, reading, playing games, and spending time with family and friends.
---
Meghan navarro
Coordinator of Student Success and Retention

Meghan earned her B.S. in Psychology from Fordham University and her M.Ed. from the University of Delaware where she focused on Higher Education Administration. Meghan is originally from the Albany area – Guilderland specifically so she is very happy to be home! Meghan loves getting know students and helping them reach their fullest potential while attending college. Outside of work Meghan enjoys Broadway shows, watching the NFL (Patriots specifically), relaxing and seeing family.
---
Adam Evans
Learning Associate
Adam Evans is the Opportunity Program's Learning Associate for Humanities and Social Sciences. His background is in teaching American Literature, developmental writing, and varying levels of composition. He received his BA in English from SUNY Albany and his MA in American Literature from Temple University. Since earning his MA in 2013, he has taught literature and writing to diverse student populations at a wide variety of institutions. His teaching focuses on pushing students to draw from their backgrounds as they enter into academic discourses and to imagine the social change they wish to enact through their education. Outside of teaching, his interests include fly fishing and an immersive study of gastronomy.
---
Devin Madkin
Administrative Assistant
Devin is the Opportunity Program's Administrative Assistant. She manages the office and supervises the student workers. She graduated from SUNY Oneonta in 2014 with a BA in arts and humanities. In her years prior to Skidmore she spent her time in real-estate marketing. However, her passion to work with children brought her back into the world of education in 2016. Although she only began her higher education career a little over three years ago, she has worked with children for the past ten years. She spends the rest of her time working at The Y which further displays her love and devotion for working with young adults. Her energy and charisma bring positive vibes throughout the office daily.