Profiles
Kyle Carey '08, Palamountain Scholar Update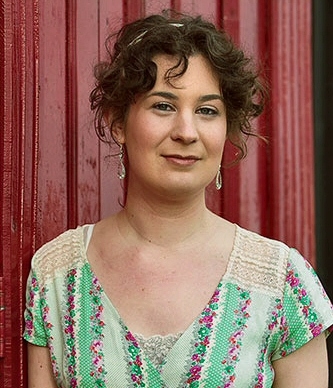 This past year Kyle released her debut album, Monongah, recorded in Ireland and featuring some of the finest musicians in the country. "My album and my songwriting explore the relationship between Irish, Scottish and Appalachian music," explained Carey.
As stated on Carey's website, "In her own songs, not just the language, but the longings of her ancestors echo through such modern American narratives as the impact of a mining disaster on the Monongahela River, or a Kentucky woman's loss of innocence, or a Raleigh man's grief for a lost and unlikely love—or what John Hardy's wife has to say about her side of the marriage."
As an English major and music minor at Skidmore, Carey took a special interest in Scotch Gaelic language, organized a number of Celtic music performances and completed a senior thesis on Irish author Tomas O'Crohan. She also took fiddle lessons at the college and volunteered on weekends at Caffe Lena, Saratoga's famed coffeehouse. The Palamountain scholar topped off her senior year by winning a Fulbright fellowship to study Gaelic language and song on Cape Breton Island following graduation.
Carey visited Ireland in January 2006 in a Skidmore travel seminar. Later that year, she participated in a program sponsored by Sacred Heart University at its Ireland satellite campus in County Kerry, where she learned the language, played music and studied the Kerry ballad. After completing her academic work, she spent the summer on the Blasket Islands off the southwest coast of Ireland, an experience that led to her senior thesis on Blasket Island literature.
The Palamountain Scholarship, and all the financial aid Skidmore offers, opened up a world of possibilities to me. At its heart that's what a Skidmore education provides—the tools to engage and interact successfully with the world, to pursue a life of creativity and passion, and, at the end of the day, to remember and honor those who showed me the way.