Palamountain Dinner & Drinks
Want to enhance your viewing experience? Order dinner in! The Polo by Twilight planning committee is pleased to present the following Palamountain dining options: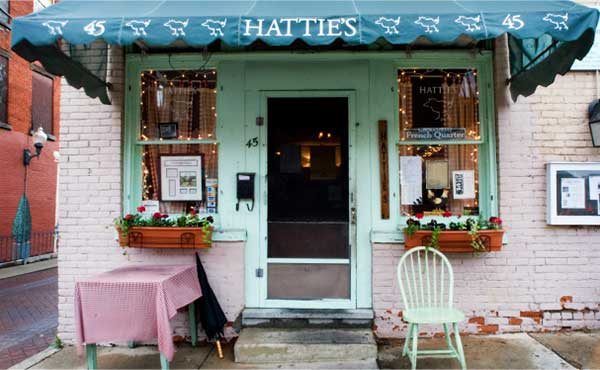 Hatties will donate 10% of all dinner proceeds on 7/21 to the Palamountain Scholarship Fund.
Longfellows Hotel, Restaurant and Conference Center
Longfellows has created a special menu titled, "Skidmore Palamountain Cup" in celebration of the event and will donate a portion of these dinner proceeds to the Palamountain Scholarship Fund. They have committed to donate a minimum of $1,000.00
Palamountain Cucumber Quarantine Cooler
Raise a glass! Join the Junior Committee in a toast celebrating the 41st Annual Polo by Twilight event. This cool cocktail is perfect for an warm July evening.
Ingredients
1 1/2 oz gin (1 1/2 oz equals 3 Tbsp)
4-6 slices cucumber
1/4 medium lime (sliced)
4 oz tonic water
6 mint leaves
1 Tbsp sugar (*optional)
Instructions
Add mint, lime, gin, and sugar (if using) to shaker and muddle.
Add cucumber slices to shaker and shake vigorously.
Pour mixture over glass filled with ice and top with tonic water.
Stir, let set for a few minutes for the flavors to enhance and enjoy.
Notes *If you prefer a sweeter drink, add sugar to taste.