Frances Steloff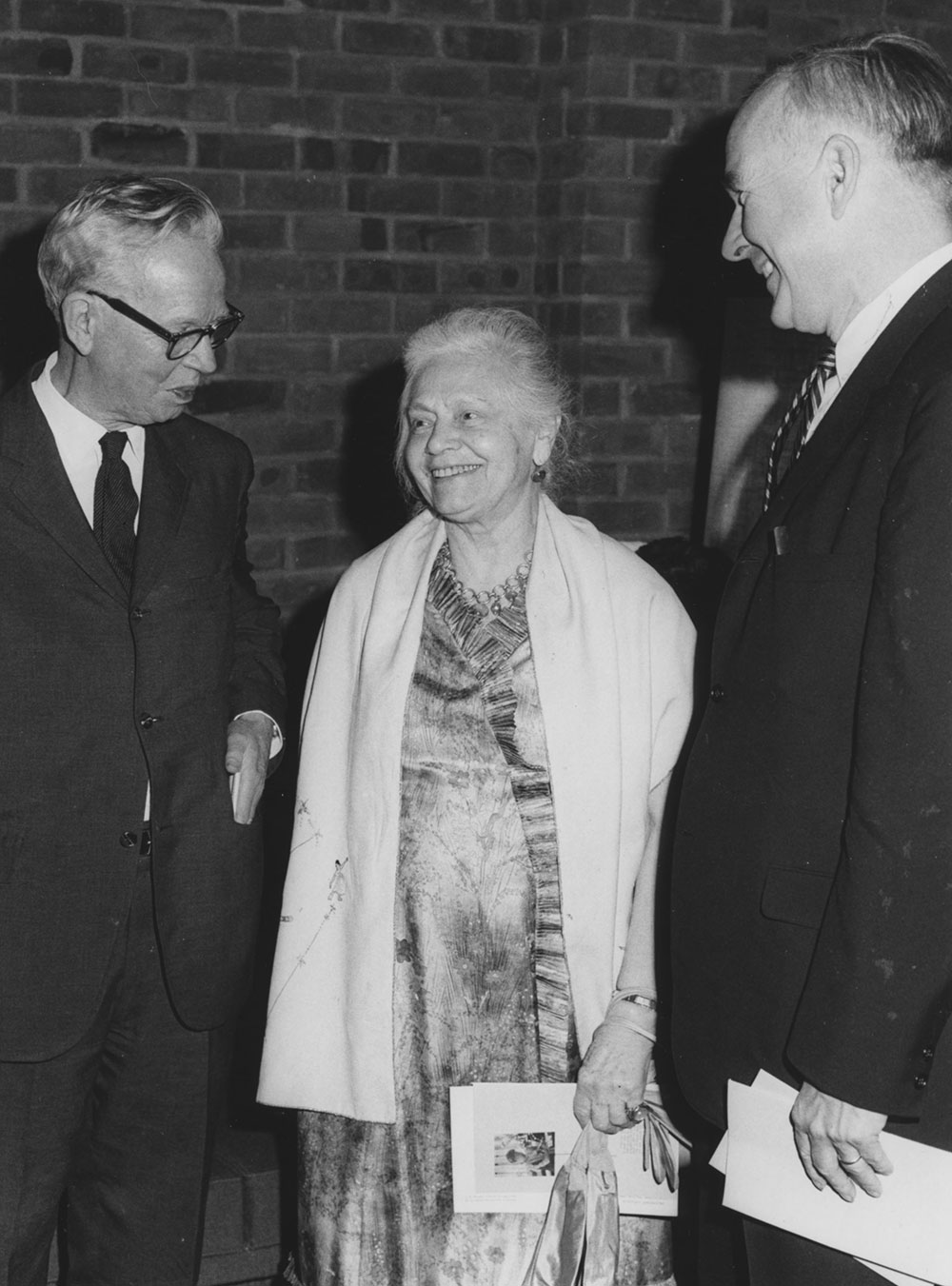 Frances Steloff Lecture 1968. Left: Granville Hicks, Center: Frances Steloff, Right: President Palamountain
Saratoga Springs native Frances Steloff left her hometown in 1900 for New York City, where she founded the legendary Gotham Book Mart. Over the next several decades, Miss Steloff's generosity and friendship to numerous authors greatly furthered the careers of literary luminaries from E.E. Cummings to Tennessee Williams.
While befriending the avant-garde and promoting their works in her shop, Steloff accumulated a vast collection of books and literary memorabilia. Much of the material — including inscribed copies of first editions by Gertrude Stein, Henry Miller, and Anais Nin; photographs with personal messages; letters and notes; and copies of rare publications — she donated to the College.
In 1967, Steloff endowed the lecture series that bears her name as a way to bring outstanding literary and artistic talent to Skidmore College. For her emphasis on excellence, kindness to young authors, and a lifetime of "firm and imaginative planning to bring meaningful literature to inquiring audiences," Skidmore awareded her an honorary doctorate of humane letters.
Steloff celebrated her 100th birthday at Skidmore College in 1987. At a memorial service following her death in 1989, President David Porter applauded "a life so long and lived so wisely and fully and well."
Frances Steloff Lecture 1987, Arthur Miller and Frances Steloff