Early Decision Applicants
Skidmore's Early Decision plans are designed for those students who have examined their college choices carefully and have decided that Skidmore is their first-choice college.
Skidmore accepts students through our Early Decision program on two different timelines — Early Decision I (ED I) and Early Decision II (ED II). There is no difference between the two options other than the dates, and the chance for you to take a little longer to make your choice if needed. You can also convert a Regular Decision application to ED II until February 1.
A Skidmore promise
Your first choice
As an ED candidate, you agree to enroll at Skidmore if admitted. You may apply to other colleges and universities under a standard or early action plan, with the understanding that you will withdraw these applications if admitted to Skidmore.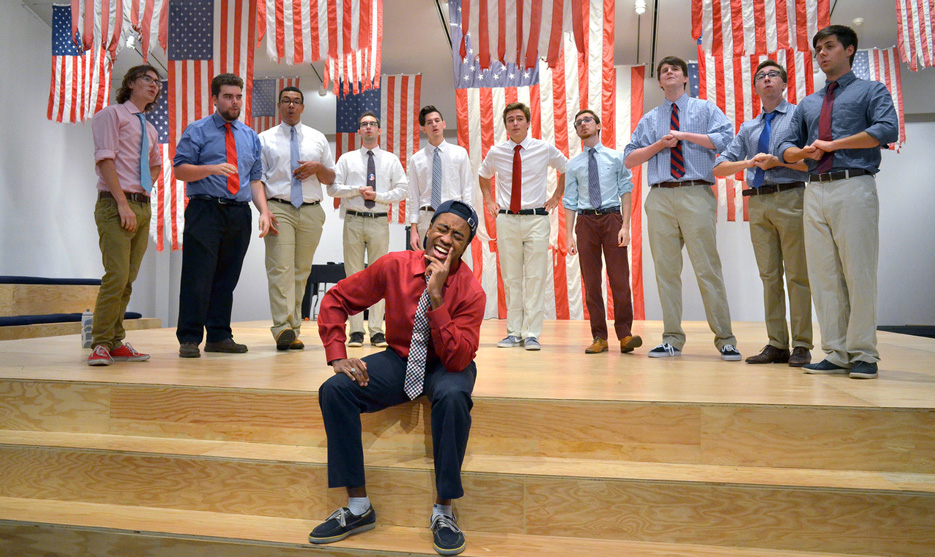 Why Early Decision?
Stand out, earlier
While our admission standards for both Early Decision and Regular Decision are the same, there is a much smaller pool of applicants for Early Decision which means the likelihood of standing out is greater. Plus, you'll get the application process out of the way and enjoy the rest of your senior year!
Early Decision Applicant Checklist
Please begin by reviewing How to Apply,

as standard application steps, including applying via the Common or Coalition app, policies around testing and additional materials such as art portfolios also apply to Early Decision students.

Submit the Early Decision Agreement form if applying ED Round I or ED Round II, including student, parent/guardian and guidance counselor signatures.
If you are an international student applying Early Decision, you will also need to submit the items requested of international applicants.
Dates and deadlines
To be considered for Early Decision I, you must apply by November 15.
To be considered for Early Decision II, you must apply by January 15.

Regular Decision applicants can also convert to Early Decision until February 1.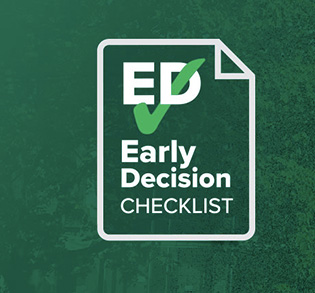 Early Decision checklist
Ready to apply Early Decision? Download a copy of your application checklist to keep handy as you prepare your materials

Grab your copy
Frequently Asked Early Decision Questions
The following questions and answers should be helpful to you in deciding whether Early Decision is right for you. We encourage you to discuss your plans with your parents and guidance counselor before making a final decision.
Have more questions? We have more answers. Explore more Admissions FAQs.