International Applicants
Welcome to Skidmore College, a top-ranked liberal arts school in beautiful Saratoga Springs, New York.
Do you thrive in a small, personal community rather than a place where no one knows your name? Would you like to count your professors as mentors and friends and learn by doing in a welcoming, supportive environment? If so, we think you're going to like it here.


Questions?
Contact Associate Director of Admissions Darren Drabek.
International Applicant Checklist
Please begin by reviewing How to Apply, as all application steps listed are required for international students. In addition, you will need to pay special attention to:
English Language Proficiency tests
If English is not your first language and if you have not attended a high school for three years or more where English is the only language of instruction, you must submit a TOEFL, IELTs or Duolingo English Test score. We can waive the TOEFL, IELTS or Duolingo for students completing an IB diploma program.
Secondary school and university-level transcripts and recommendations
Recommendations not written in English should be accompanied by English translations. Transcripts should include an explanation of the grading scale/system.
CSS Profile


International students do qualify for financial aid at Skidmore. To be considered for institutional aid, you must either submit the CSS Profile or the Skidmore International Student Financial Aid Application. Once you submit your application and receive access to your Skidmore Applicant Portal, you will be able to fill out and submit the Skidmore International Student Financial Aid form at no cost by clicking the link in your financial aid checklist.
Please note: The $65 admissions application fee will be automatically waived for all international students who are applying for need based financial aid. You can request a fee waiver directly within the Common Application or Coalition Application payment page.


Class of 2028
Ready to join us for Fall 2024? Start your application through either the Common Application or Coalition Application website.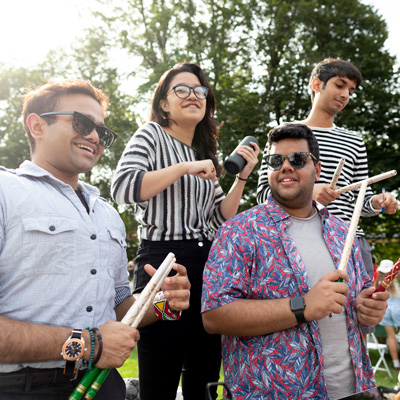 Welcome to the family
More than ever, pursuing study in a country other than your own is not only beneficial to you but vital to furthering global understanding. We hope you'll give Skidmore serious consideration, as our strong and growing family of international students — nearly 300 on campus — confirms that Skidmore offers a valuable educational and personal experience.
Why Skidmore
Student stories
A world of creativity
Skidmore's students come from nearly 70 countries and speak more than 60 different languages. And our international students create some of the strongest bonds in our community — with each other, with U.S. students and with faculty — many lasting for decades after they graduate. No matter where you're from, we're confident you'll quickly find your way here and contribute greatly to our community.
Map of student home countries
Student Academic Services
The international student experience at Skidmore is supported by a network of programs and dedicated teams. Put simply: we're here for you. We encourage you to explore some of these areas and programs related to international student life on campus.
International Student Services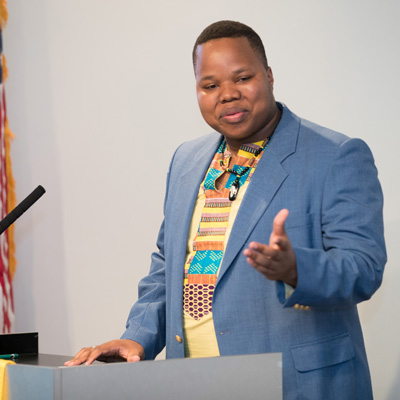 UWC Scholars
Skidmore has been a proud member of the Davis United World College Scholars Program (DUWCSP) since 2004 and welcomes nearly 40 first-year United World College graduates to campus each year. Davis students' talent, motivation and significant contributions add to the richness of our ever-evolving global campus climate.
Learn more
Frequently asked international Applicant questions
Have more questions? We have more answers. Explore more Admissions FAQs.
Virtual Tour
Feels like home
We appreciate that choosing a college in many ways is about identifying a campus where you'll feel comfortable spending the next four years. But, when you're hundreds or thousands of miles away, that's pretty hard to do. Happily, we've developed several virtual resources we think will help you picture what life is like here.