POST OFFICE WINDOW HOURS
(effective 3/23/2020, and until further notice)
MONDAY - FRIDAY
11:00 a.m. - 2:00 p.m.

Students who need to arrange to have their mail/packages forwarded- please refer to the Student

FAQs.



Campus delivery to cluster boxes and departments receiving direct delivery will be made each Friday, unless departments make special arrangements by contacting Director Charlene Freiberger (cfreiber@skidmore.edu).
Thank you for your patience and understanding as we work through all of the complicated logistical issues we are facing. We appreciate your support!
---
How to address your incoming mail
Your name and class year
Mailbox #
Skidmore College
815 North Broadway
Saratoga Springs, NY 12866-1632

Please do not use "PO" box number. Mail addressed with "PO" will be returned to sender or misdirected to the wrong location.
Outgoing mail must include your name and return address.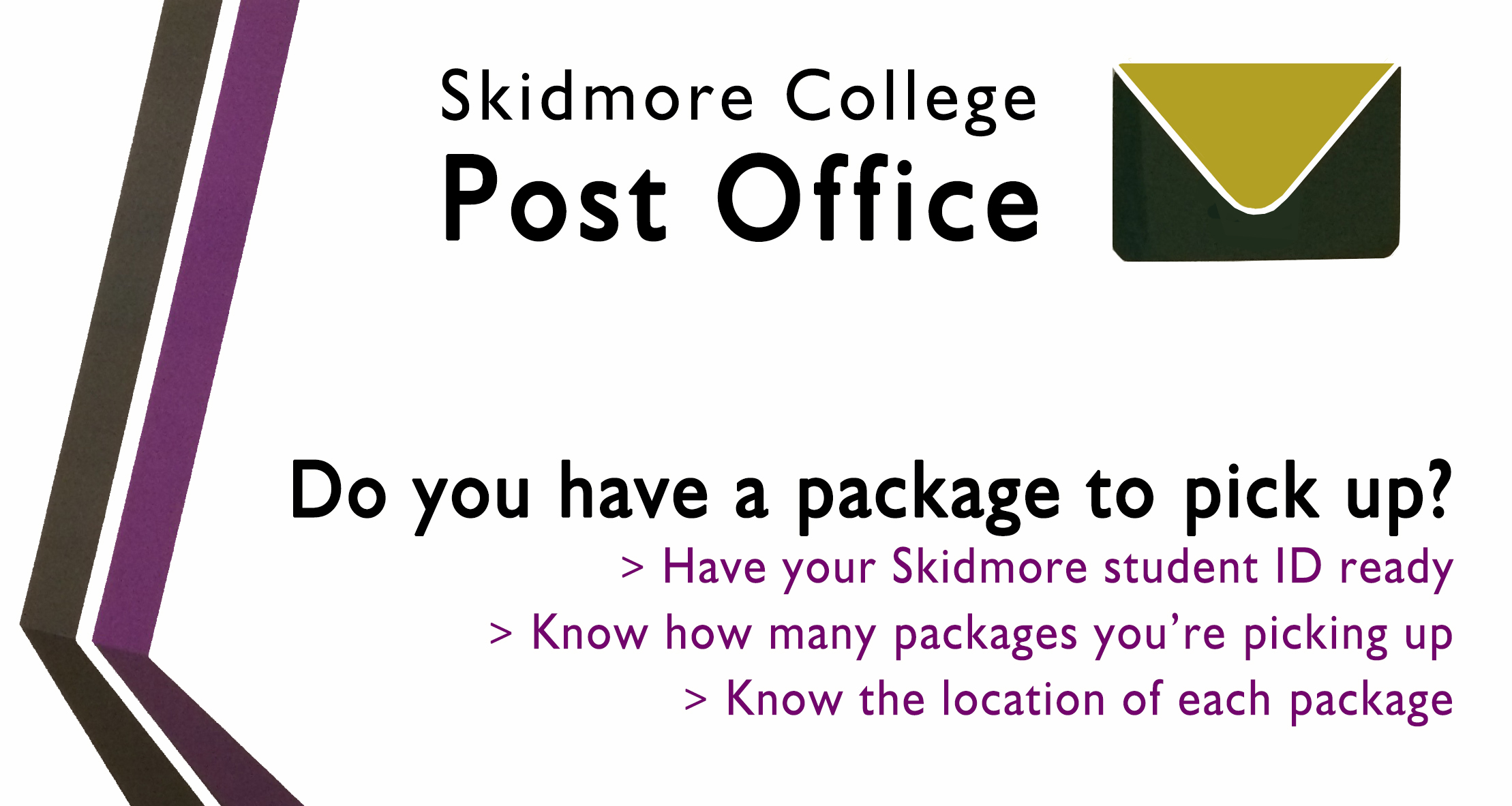 Post Office Location
Lower level of Case Center
Phone 518-580-5886
Fax 518-580-5888
---
Mail Services
---
USPS Express, Priority, Priority Mail International, Parcel Post, Certified/Return Receipt, Insured, Delivery and Signature Confirmation

UPS Ground, Next Day Air, 2nd Day Air

Internal campus mail and distributions
Other Services
---
Mailboxes for students living on campus

Students may send/receive packages and buy stamps with a Skidmore ID card or cash. We do not accept credit/debit cards.