Skidmore Career Development Center: Employers
From startups to Fortune 500 firms, workplaces around the globe turn to Skidmore for qualified, engaged, and creative interns and employees.
However your company wishes to connect, our employer relations team is committed to helping organizations to determine the best fit for your recruitment needs. Welcome to Skidmore!
Post an opportunity.
Skidmore utilizes Handshake, an online application system, to connect employers to students. Through Handshake, employers are able to post and promote internships, fellowships, events, and job opportunities to Skidmore students. Are you an employer ready to get started?
SIGN UP FOR YOUR FREE HANDSHAKE ACCOUNT HERE.
Additional info:

On Campus Interviews
Our on-campus interview opportunities (whether held virtually or in-person) are highly promoted and receive great attention from Skidmore students.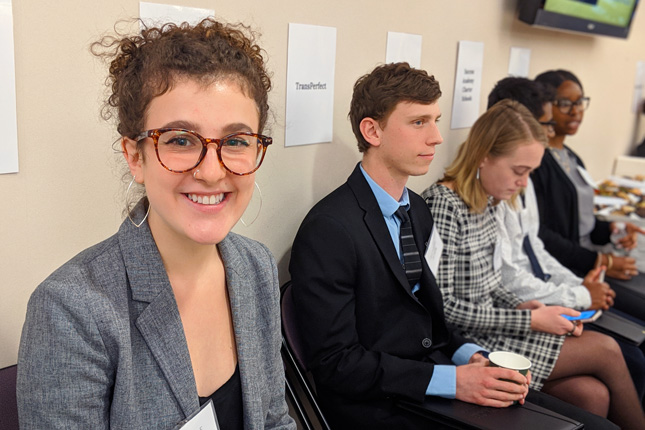 When requesting on-campus interview date(s) please keep in mind the following:
Interview rooms are available Monday through Friday, 8:30 a.m. — 4:30 p.m. during the academic year.
Rooms are available on a first-come, first serve basis.
Requests to host an interview day can be sent to cdc@skidmore.edu.
Confirmation of your interview dates and additional details will be provided by a member of the Employer Relations Team.
Important: Prior to recruiting with us, please review our employer recruitment guidelines.
If you have additional questions or need further assistance, please contact
the Career Development Center at cdc@skidmore.edu