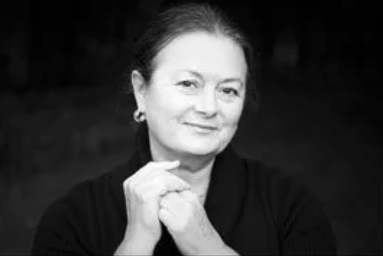 Denise Warner Limoli (Retired 2018)
Denise Warner Limoli joined the Skidmore faculty in 1992 after an illustrious career as a soloist with American Ballet Theatre, one of the world's most prestigious ballet companies. She brought with her a vast knowledge of the ballet repertory from her extensive experience as a featured dancer in the great Romantic and Classical works of the 19th and 20th centuries. She also performed contemporary works by masters such as Anthony Tudor, Agnes DeMille, Jerome Robbins, Paul Taylor, Twyla Tharp and others. Denise toured internationally and shared the stage of the Metropolitan Opera House with some of the greatest dancers of the day, including Natalia Makarova, Rudolf Nureyev, Cynthia Gregory, Martine van Hamel, and Mikhail Baryshnikov.
Denise appeared in many PBS Live from Lincoln Center ballet broadcasts and danced in the films The Turning Point and First Position: a documentary on the American Ballet Theatre School. After retiring from performing she became a ballet master for several professional companies, and was on the ballet faculty at the University of Cincinnati College Conservatory of Music and the North Carolina School of the Arts.
Denise has taught regularly for prominent summer intensive programs, namely at ABT, Kaatsbaan International Dance Center, and the Nutmeg Conservatory. Locally, she has taught master classes and staged ballets for the Saratoga City Ballet and Ballet Regent. She is a member of the Board of Directors of the National Museum of Dance and curated the exhibit, American Ballet Theatre: Then and Now. She is the author of Dance in Saratoga Springs, wrote a chapter on dance for the commemorative book, SPAC @ 50, and contributed to the National Museum of Dance and Hall of Fame publication, Celebrating 30 Years.
Over the past 26 years, Denise has brought the who's who of ballet to Skidmore. To name a few: Kirsten Simone, former Prima Ballerina with the Royal Danish Ballet; Steven Hyde, Principal Dancer with American Ballet Theatre; Summer Lee Rhatigan, Founding Director San Francisco Conservatory of Dance and former Principal Dancer with National Ballet of Canada, John Meehan, former Artistic Director, American Ballet Theatre Studio Company and former Principal Dancer with American Ballet Theatre. She has also served on the following college committees: Curriculum Committee, Convocation, Zankel Arts Management, and the Academic Integrity Board.
The breadth and depth of Denise's teaching has been extraordinary and invaluable to the Dance Department. She has brought to Skidmore a profound understanding of the major classical ballet schools of Vaganova, Cecchetti, and Bournonville. Through her training and nuanced coaching, our students have developed technically and musically; they have become strong, expressive performers. Anna Long, class of 2011, eloquently expressed the profound impact Denise had on many students' lives as dancers and as human beings: "She imparted her pure and unwavering attention to the detail and reverence for the tradition of ballet in a way that made me feel the way it feels to gaze at the stars on the clearest night: in awe of all there is beyond my reach, and yet comforted to be part of a legacy bigger than myself."
When the Zankel Music Center first opened, Denise's dream to have our dancers perform with the Skidmore Orchestra came to fruition. A wonderful partnership began with Professor Anthony Holland, conductor of the Skidmore Orchestra, to produce the first of four exceptional collaborations. In 2011, with 100 talented student dancers and musicians, they presented the complete second act of Tchaikovsky's poetic masterpiece Swan Lake. In 2013 An Evening with the Ballets Russes included three very diverse ballets from the early 20th century: Les Sylphides, Afternoon of a Faun, and The Firebird. Then, in 2015 with a cast that included over two hundred students, guest artists and children from local dance schools, they produced the ever-popular Sleeping Beauty. At the rousing farewell performance this spring, sold out audiences filled the Zankel to see Vive La Danse! which included selections from Swan Lake and the spirited Gâité Parisienne set in Paris during the late nineteenth century.
Professor Holland has offered this tribute: "Through all of these concerts, Denise's expert artistic leadership and deep professional experience were the pillars of every production and the inspiration for the hundreds of dancers and musicians involved. Performers and audience members alike were enamored and thrilled beyond words. Our lives have all been enriched and changed forever thanks to Denise…"
"Mama Limoli," as the students affectionately call her, has touched the lives of all who were privileged to study with her. Julian Armaya, formerly Julio Arroyo from the class of '97 shared this widely held sentiment: "Much of who I am today, I learned in the dance studio with you. You not only taught your students. You nurtured us. When our confidence faltered, you believed in us. You challenged us to be better, do more and keep trying. You helped make Skidmore my home. Thank you, for all you taught us, and all you gave of yourself. I am forever grateful."
Denise's dance colleagues marvel at her ability to approach tall fellows wandering our halls and insist that they join her latest Zankel venture. Her colleagues have counted on her one raised eyebrow to tell them when they were veering off course. Most of all, they have admired her steadfastness in upholding the very highest standards of her art. She has been a cherished member of the department and will be deeply missed!