2015-2016 Guest Artists
Xan Burley
has performed for artists/companies Nancy Bannon, Daniel Charon Dance, Amy Chavasse, Shannon Gillen, Shannon Hummel Cora Dance, Leyya Tawil, the Metropolitan Opera Ballet, Donnell Oakley, and Tami Stronach Dance, among others. She joined Doug Varone and Dancers in 2012 and acts as the company's tour manager. She also co-produces WAXworks, a non-curated monthly multimedia performance series in Brooklyn, was on modern faculty at the 92Y from 2011 to 2015, and held teaching positions at Brooklyn Arts Exchange, Cora Dance, Pave Academy, and Poly Prep Performing Arts Camp.
Lida Winfield has traveled the country as a Keynote Performer/Presenter addressing issues of education, disability, access and the power of the arts. As a performer and teaching artist, her work reaches diverse populations, youth at risk, refugees, homeless families, adults with physical and mental disabilities, college students, rural and urban youth, professional artists, and educators. Since 2007, she has taught teachers how to use dance in the classroom as an instructional tool through the Flynn Center Words Come Alive!.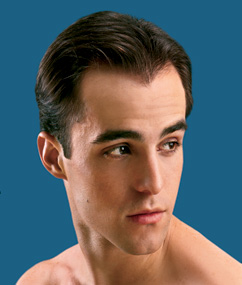 Jared Angle was born in Altoona, Pennsylvania, where he began his early dance training at age 6 at the Allegheny Ballet Academy. He entered the School of American Ballet (SAB), the official school of the New York City Ballet, in the fall of 1996. In 1997 Angle received the Rudolf Nureyev Scholarship to continue his training at SAB for the 1997–1998 school year. Mr. Angle became an apprentice with New York City Ballet in March 1998 and joined the company as a member of the corps de ballet in July 1998. He was promoted to the rank of soloist in February 2001. On November 11, 2005, Angle was promoted to principal dancer following a performance during a company visit to Denmark for the reopening of the Tivoli Concert Hall.
Stefanie Batten Bland creates work that investigates the human condition and explores our relationship with the natural world. Her works are physically and technically demanding in dance—and are poetic, emotionally driven creations. Each piece is a futuristic environment, encompassing a strong installation and theatrical flavor that immerses performer and spectator and subject in a unique performative experience. SBB is a 2015 Kevin Spacey Foundation Artists Choice Awardee, Camargo/Jerome Foundation Choreographer for Zenon Dance Company-France, 2015/14 Alvin Ailey Foundation New Directions Choreography Lab Fellow, 2014 Joffrey Ballet Choreographer of Color, and 2010–12 Baryshnikov Arts Center/Jerome Robbins NEW Fellow.
Casey Loomis hails from upstate New York and is a performer, visual artist, and Pilates instructor based in Brooklyn. Since graduating from Skidmore College in 2008 she has been grateful to work with a wide variety of choreographers and companies including the Metropolitan Opera, Compagnie Julie Bour, Faye Driscoll, Netta Yerushalmy, Buglisi Dance Theater, Brian Brooks Moving Company, KEIGWIN + Company, and ChristinaNoel & the Creature, among others. Loomis is currently a member of Doug Varone and Dancers as well as one of Jenny Rocha's "Painted Ladies." In 2010 the New York Times wrote in reference to her work with Julie Bour: "Ms. Loomis … lends a luminous presence to the stage." As a visual artist, Loomis makes color-driven, abstract paintings and dabbles in costume design, photography, and other mediums.
Yve Laris Cohen has had his work shown at locations including the Whitney Museum of American Art, The Kitchen, SculptureCenter, Dance Theater Workshop, Abrons Arts Center, Recess, Movement Research at the Judson Church, Danspace Project, and Thomas Erben Gallery, in New York; The Hessel Museum of Art, Bard College, Annondale-on-Hudson; and Institute for Contemporary Art, Philadelphia. Laris Cohen was a 2010 Fresh Tracks artist at Dance Theater Workshop and a 2010–2012 Movement Research Artist in Residence. He graduated with a dual BA in dance and performance studies and art practice from the University of California at Berkeley and an MFA in visual arts from Columbia University.
Patrick Coker grew up in Chester, Virginia. He is currently an apprentice with Cedar Lake Contemporary Ballet. In May 2014 he graduated magna cum laude from the Ailey/Fordham BFA program. Prior to moving to New York, he received his training at the Eastern Virginia School of the Performing Arts, the Richmond Ballet, and Jessica Morgan's School of Dance. From 2008 to 2010 he was awarded the American Ballet Theatre's National Trainee Scholarship. Throughout his career he has danced works by Alvin Ailey, Bob Fosse, Matthew Rushing, Hope Boykin, Earl Mosley, Ohad Naharin, Darrell Moultrie, and Camille A. Brown.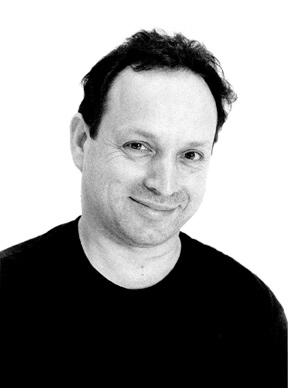 Zvi Gotheiner was born and raised in a kibbutz in northern Israel. He began his artistic career as a gifted violinist with the Young Kibbutzim Orchestra, where he attained the rank of soloist and concertmaster at age 15. He began dancing at 17, and soon after formed his first performance group. Gotheiner arrived in New York in 1978 on a dance scholarship from the America-Israel Cultural Foundation and danced with the Joyce Trisler Dance Company and Feld Ballets/NY in the US and with Bat-Sheva Dance Company in Israel. After directing Tamar Ramle and the Jerusalem Tamar dance companies in Israel and the Israeli Chamber Dance Company in New York, he founded the critically acclaimed ZviDance. Gotheiner is a recipient of two New York Foundation for the Arts Choreography fellowships and the National Arts Club Weiselberg Award. He has received commissions from Zurich Tanz Theater, Utah's Repertory Dance Theater, Colloquium Contemporary Dance Exchange, the American Dance Festival, and the Joyce Theater's Altogether Different series, Diversion/National Dance Company Wales, and Groundworks in Cleveland.
Lynda Erbs graduated from Skidmore College in 2004 and immediately began touring as a lighting supervisor with contemporary companies such as Parsons Dance Company, Stephen Petronio Company, and Battleworks. She then moved on to a residency position at Jazz at Lincoln Center. Most recently she has worked on the the Panamerican and Parapan Games, the London Olympics, the Special Olympics, and is currently working with Victoria's Secret on their televised fashion show as well as their swim special on CBS. Erbs is thrilled to be back at Skidmore and looks forward to many more opportunities to collaborate.
Jill Jefferson has been working in nonprofit performing arts marketing for over 10 years. She's currently director of advertising and promotions for New York City Ballet, where her department is responsible for selling over $30 million in tickets annually. Before joining NYCB's marketing team, she spent three years at Serino Coyne, a full-service Broadway advertising agency. During her tenure as an account executive, she managed media campaigns for clients including Lincoln Center Theater, Big Apple Circus, Stomp, Legally Blonde the Musical, and the Shubert Organization. Additionally, she has worked for the Williamstown Theater Festival and Tony Award Productions. She obtained her MFA in theater management and producing from Columbia University and a BA from Skidmore College with a double major in business/government and dance. Away from the office, she enjoys attending dance and theater productions, yoga, and cooking/eating with friends and family.
Hana van der Kolk is a performer, choreographer, and educator based in Troy, N.Y., and working throughout the U.S. and in Europe. She makes dance-centric performances, events, videos, and writing that investigate community/collaboration and how thought shapes moving, how moving shapes thought, and how being thoughtful movers might positively destabilize our notions of gender, privilege/access, sexuality, work, nature, and politics. Van der Kolk has taught dance/performance internationally including at Williams College (Massachusetts), the School for New Dance Development (Amsterdam), Torteaturn (Stockholm), Marlboro College (Vermont), and for asylum seekers at the Psycho-Trauma Centrum (the Netherlands) and queer teens at the Pride Center (Albany, N.Y.). Hana's performance work has been presented in a variety of locations including Kule (Berlin), REDCAT (Los Angeles), Cariddi Mills (North Adams, Mass.), the Hammer Museum (Los Angeles), and N/a (Oakland, Calif.). She has collaborated with numerous artists, holds an MFA in Dance from UCLA, and is currently training in Internal Family Systems, a radical model for psycho-spiritual healing of individuals and groups.
Angelica Clarke is adult educator, trainer, community organizer, and budding ethnographer. She is a steering committee member and trainer for communityLAB (Leadership & Action Building) in Troy, N.Y., as well as executive director at the Albany Social Justice Center. She has trained with many organizations, including Wellstone Action, Incite!, and the International Institute for Restorative Practices.
Fredrick Earl Mosley, choreographer, teacher and dancer, is the founder and artistic director of Diversity of Dance Inc. In 1998 DoD became a nonprofit organization concentrating on dance education. The major focus of the organization is Earl Mosley's Institute of the Arts (EMIA) which offers residencies and workshops, and conducts a summer intensive at the Marvelwood School in Kent, Conn. Born in Raleigh, N.C., Mosley began his dance training at the North Carolina School of the Arts. After relocating to New York City, he trained at the Ailey School and Martha Graham School of Contemporary Dance. Soon his professional performing experience grew to include the Alvin Ailey Repertory Ensemble (Ailey II), Gus Soloman's Dance, and Ron Brown's Evidence Dance Inc. Mosley's choreographic credits include such established companies as the Alvin Ailey American Dance Theater, Ailey II, Dallas Black Theater, and American Dance Theater Studio Company Edge Works Dance Theater. He received praise from New York Post critic Clive Barnes and New York Times critic Anna Kisselgoff when his work Days Past, Not Forgotten premiered in Alvin Ailey American Dance Theater's City Center 1997 season. New York Times critic Jennifer Dunning called Mosley's 2000 premier of Lil' This, Lil' That "an evening of crackling imagination, hilarity and terrific performing." Mr. Mosley was laughed to national acclaim for his world premier ballet, "Saddle Up!," set on the Alvin Ailey American Dance Theater 2007 City Center Season. New York Sun dance critic Joel Lobenthal writes:" It's usually to the audience's benefit that Mosley lets his imagination run where it pleases."