Past Guest Artists
Andrea Weber received her BFA from the Juilliard School under the direction of Benjamin Harkarvy. Andrea was a dancer with the Merce Cunningham Dance Company through its final 8 years, performing roles in over 25 works. Since the company's closing she has performed at the Philadelphia Museum of Art's exhibit Dancing Around the Bride: Cage, Cunningham, Johns, Rauschenberg, and Duchamp and as a guest at the New World Symphony's Making the Right Choices, a festival in honor of John Cage. She has danced and taught for Toronto based Coleman Lemieux & Compagnie, performing in site specific works in Gros Morne, Manitoba and Banff. She has also performed Bill Coleman's Hymn to the Universe with the Sun Ra Arkestra. Andrea appears as the Dancer in THE DANCER FILMS, a series of very short films based on the cartoons of Jules Feiffer, directed by Judy Dennis and produced by Ellen Dennis, with choreography by Susan Marshall and Larry Keigwin. Andrea has also danced with Jessica Lang, Jonah Bokaer, Ellen Cornfield, Charlotte Griffin, and is currently dancing with Dance Heginbotham. Andrea is on faculty for the Merce Cunningham Trust, teaching Cunningham Technique™ at New York City Center and at the The Joffrey Ballet Trainee program. She has also taught at Brown University, the American Dance Festival, Salem State College and Dance New Amsterdam. Andrea was a Merce Cunningham Fellow 2012 and staged Pond Way on Ballet am Rhein in Dusseldorf. Most recently Andrea co-staged Cunningham's Suite for Five for CNSMD in Lyon which will premiere this winter.
Gesel Mason is the Artistic Director for Gesel Mason Performance Projects (www.gmasonprojects.com) and Co-founder of MRP Inc. (www.mason-rhynes.org). She has performed with Ririe-Woodbury Dance Company, Repertory Dance Theatre of Utah , and under the direction of Jacek Luminski and Chuck Davis. She spent four seasons with Liz Lerman Dance Exchange and continues to work with the company as a guest artist. She was also a part of Ralph Lemon"s Come home Charley Patton and most recently, How Can You Stay in the House All Day and Not Go Anywhere ? Ms. Mason's solo project, NO BOUNDARIES : Dancing the Visions of Contemporary Black Choreographers, includes work by Robert Battle, Donald McKayle, Bebe Miller, David Rousséve, Reggie Wilson, Andrea Woods and Jawole Willa Jo Zollar. It received a National Dance Project Tour Only Grant for the 2008/09 season from New England Foundation for the Arts, two Metro DC Dance Awards in 2007, and was supported by the National Endowment for the Arts and National Performance Network (NPN) Creation Fund. Ms. Mason has been adjunct professor at University of Maryland at College Park, and an artist-in-residence at University of Utah, Texas Woman's University, Columbia College, and Virginia Commonwealth University. She is sought out for her ability to work with diverse populations and has traveled to Poland and Serbia where she led workshops and performances for mixed-abilities dance groups. Ms. Mason was selected Emerging Choreographer by the Bates Dance Festival in 2000 and received a 2007 Millennium Stage Local Dance Commissioning Project from the John F. Kennedy Center for the Performing Arts. In 2009, she was awarded University of Utah's first Distinguished Alumna Award in Fine Arts and Washington Performing Arts Society's Pola Nirenska Award for Contemporary Achievement in Dance.
Andrew Scordato
was born in Sewell, New Jersey, and began his dance training at the age of nine at The Rock School in Philadelphia. Mr. Scordato began studying at the School of American Ballet (SAB), the official school of New York City Ballet, during the 2002 summer course and enrolled as a full time student that fall. In October 2005, Mr. Scordato became an apprentice with NYCB, and in July 2006, he joined the Company as a member of the corps de ballet.
Jennifer Edwards is a writer, choreographer, performing artist, activist, and organizational development and communications consultant based in New York City. She has performed and shown work in likely venues such as PS122 and Joyce SoHo, and a variety of unusual spaces ranging from the widows of Grand Central Station and the Streets of Shanghai, to the screen of an iPhone in her recently released app called Grounded. Jennifer is an award-winning poet and playwright, winner of the titles of Sister Spit Slam Champion (2004) and the Fresh Fruit Festival's best short play of the year (2007). Her album Exposed won an Indy Girl Musicawardand was nominated for Just Plain Folks and Outmusic awards. Edwards is a regular contributor to The Huffington Postand writes for Dance Magazine, In Dance, and The Dance / USA journal From The Greenroom. Jennifer is a sought-after speaker and facilitator who's been called on by organizations like The American Heart Association, Columbia University Medical Center, HUD, the Girl Scouts of America, The Juilliard School, and The Jerome Robbins Foundation. Major publications have written about her work in stress management including The New York Times and Martha Stewart's Whole Living Magazine. Her advice to business professionals can be found across the blogoshere and in Forbes. She is also the founder of JenEd Productions, a media production and distribution company, and is the co-founder of Edwards and Skybetter | Change Agency, a consulting firm that works predominantly in the cultural sector. Her consulting clients include Mark Morris Dance Group, Jacob's Pillow, Gibney Dance Center, and Morphoses, among many others. Edwards earned her MFA from NYU Tisch School of the Arts, and has supplemented her education with certifications in group facilitation, yoga, meditation, and trauma therapy, as well as advanced study of Organizational Development and Change Management at The New School.
Brian Brooks (Artistic Director and Choreographer), originally from Hingham, MA, moved to New York City in 1994. His dance group, the Brian Brooks Moving Company, has been presented since 2002 by venues throughout New York, the US, South Korea and Europe. The most recent of his many honors is an award from the National Dance Project supporting the development and performance tour, BIG CITY (2012). Following its March 2012 DANCEworks residency and premiere at the Lobero Theater in Santa Barbara, CA, the piece will be presented at venues including New York's Joyce Theater, the American Dance Festival and Jacob's Pillow.
His company has enjoyed repeat engagements at Dance Theater Workshop (2004, 2006), Wesleyan University (2002, 2007, 2009, 2012), North Carolina State University (2009, 2011), SUMMERDANCE Santa Barbara (2004, 2005, 2006) and Alfred University (2004, 2005, 2008, 2010). Presented in New York City by organizations including Lincoln Center, Central Park Summerstage, Symphony Space and the 92nd Street Y Harkness Festival, the group's national tours have included presentations by Vanderbilt University, the Edison Theater, the Zoellner Arts Center, the Egg, the Mt. Tremper Arts Festival and the Clarice Smith Performing Arts Center at the University of Maryland. As a dancer, he has performed internationally with choreographers including Eun-Me Ahn, Christopher Williams and for three years with Elizabeth Streb, for whom he has also worked as a rehearsal coach and technique instructor.
Luke Miller, a Bessie Award-winning artist, joined Susan Marshall & Company in 2003 and has since collaborated in the making of Sleeping Beauty and Other Stories, Cloudless, Sawdust Palace, Frame Dances, Accidental Narratives, Flock Logic and Adamantine. He has set the company's repertory on numerous Universities and professional companies including Dance Alloy, Hubbard Street Dance Chicago, Hedwig, Pacific Northwest Ballet, and Netherlands Dance Theater. Luke assisted Susan in choreographing Asphalt Orchestra for the '09 Lincoln Center out of Doors Festival as well as For You, a solo created in '10 for Mikhail Baryshnikov. He has also performed in the work of Martha Clarke, Molissa Fenley, Keely Garfield, Neil Greenberg, Bill Young/Colleen Thomas, and Christopher Williams, among others. Luke currently teaches movement for actors at Tisch and mentors dance students at Marymount Manhattan. He has curated live performance at Location One art gallery and continues to make his own work.
Matt Pardo, originally from Albany, New York, is a 2007 graduate of the University at Buffalo with an advanced honors B.F.A. in dance. Professionally, he has danced for the Eisenhower Dance Ensemble, Groundworks Dance Theater, Northeast Ballet Company, Balasole Dance Company, Parijat Desai Dance Company, RG Dance Projects, and as the company apprentice for the River North Chicago Dance Company. Matt was recognized as one of the "Top 100 Dancers in the World for 2010-2011 (tying for 18th)" by Dance Europe Magazine for the performance of a solo he choreographed and performed with the Balasole Dance Company in NYC. He has taught and choreographed for universities nationally and in Mexico. Matt joined the Lucinda Childs Dance Company in 2011 and has been touring internationally with them since. He was also a company member on the world tour of the Olivier Award Winning revival of the Philip Glass Opera, Einstein on the Beach. Matt is currently living in Pittsburgh and is fulfilling guest contracts with Attack Theatre and the Pittsburgh Opera. He is a proud member of The Actor's Equity Association and is a 2016 M.F.A. Candidate at the University of Wisconsin-Milwaukee.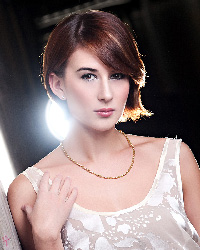 Mina Lawton
received her training at Lebanon Ballet School in New Hampshire followed by Central School of Ballet in London, UK and Pittsburgh Ballet Theatre School. In 2006, she moved to New York City where she had the opportunity to work as a freelance artist. She performed works by Brice Mousset, Pedro Ruiz, Jr., Sonja Tayeh, and Ursula Verduzco, among others. She performed as a soloist in Abe Abraham's dance film, 'Wind and Tree', presented at the Tribeca Screening Room and Symphony Space. She also performed in Austin McCormick's production 'Nutcracker Rouge' with his company, Company XIV. As a choreographer her works have been performed in New York, New Hampshire and Pittsburgh.
Stuart Singer
is a Brooklyn-based performer and teacher. He has danced in the companies of Bill T. Jones/Arnie Zane (2004-2008), Doug Varone (2009), Wally Cardona (2008- 2010) and Lucinda Childs (2011-present), and is currently performing in the world tour revival of the Philip Glass/Robert Wilson opera Einstein on the Beach. He is currently creating new works with dance artists Gwen Welliver, Beth Gill and Joanna Kotze, and has recently collaborated on performance projects with Yanira Castro, Jack Ferver, Christopher Williams, Lindsay Clark, Netta Yerushalmy, Daniel Charon and Mollye Maxner. Stuart is on faculty at the American Dance Festival, was recently a guest artist in dance at Bennington College (2011-2012) and is a teaching artist for Susan Marshall & Company and New York Live Arts; recent Live Arts teaching projects include a guest faculty position at Bard College (2010-2011, 2013), various Bill T. Jones company workshops, and re-staging the works of Bill T. Jones/Arnie Zane at Princeton University, California State University – Long Beach and Montclair State University. Recent guest teaching includes Virginia Commonwealth University, Middlebury College, Wesleyan University, University of North Carolina School of the Arts, SUNY-Purchase College, and Mimar Sinan University (Istanbul). Originally from Western Massachusetts, Stuart began dancing at the Pioneer Valley Performing Arts Charter High School and is a BFA graduate of the SUNY-Purchase College Conservatory of Dance.
Sydney Skybetter is a choreographer, curator, and consultant for performing arts organizations. After studying at the Interlochen Arts Academy, Columbia, and New York University, Skybetter performed with Christopher Williams and the Anna Sokolow Foundation. Skybetter is a founding partner at Edwards & Skybetter | Change Agency, which provides product development, brand management and technology consulting for such international organizations as the Mark Morris Dance Group and The Fresh Arts Coalition, and has written about performance history and technology for the Ballet Review and The Huffington Post. He is a Producer with the Dance [NOW] NYC Festival, a teacher for the NYU Tisch Dance Department, and a lecturer on Dance History for the LEAP Program at St. Mary's College. Skybetter serves as the President of the Board of Directors of the Gotham Arts Exchange / Zia Artists, and as the Founding Chairman of the Technology Committee for the Board of Trustees of Dance/USA. He received his Master of Fine Arts in Dance Performance and Choreography from New York University.