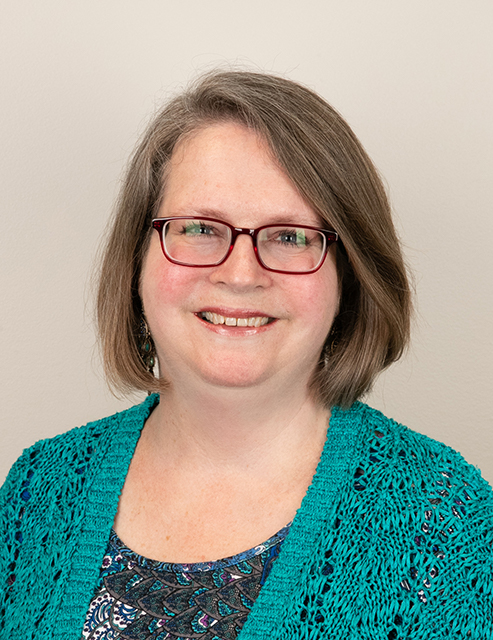 L. Caitlin Jorgensen
teaching Professor & Director of Writing Center
Ph.D, British Renaissance literature and Rhetoric and Composition, University of South Carolina
M.A., English, University of Tennessee
Office: Palamountain 326
Email: ljorgen1@skidmore.edu
Pronouns: she/her/hers
Prof. Jorgensen has been teaching writing for over 25 years, most recently at Skidmore for the last 8 years. She has been a writing tutor at University of Tennessee, University of South Carolina, and Yale University, and she served as Assistant Director of the Writing Center at University of South Carolina. Prof. Jorgensen's writing classes emphasize one-on-one consultation and extensive revision while centering the writer's goals.
Teaching and Research Interests:
Food Writing and the Rhetoric of Food
Rhetoric and Composition
The Essay
English Renaissance Literature
Courses Taught:
English 105: Food Fights
English 103
English 211
English 303H
Other interests:
Baking
Knitting
Putting up jam in the summer, applesauce in the fall, and socks and blankets all winter long.