MDOCS Events
---
No upcoming events at this time. Check back soon.
Storyteller's Institute
Create Non-fiction.
The MDOCS Storytellers' Institute is happy to announce that applications are open for the 5th annual Storytellers' Institute. Consider joining us for a month-long residency, this year exploring the theme of "Humor: Laughing With Reality." Advance a creative or scholarly project and be part of an enriching intellectual community of non-fiction makers. All mediums are welcome.
Documentary studies at Skidmore
Immerse yourself.
The John B. Moore Documentary Studies Collaborative (MDOCS) serves Skidmore and the surrounding community through courses, workshops, and project support in the art of non-fiction. Whether you are interested in learning a new storytelling skill, advancing a nonfiction project, or pursuing the focused study of documentary traditions, MDOCS has a variety of ways for you to get involved in the program.
Courses
DOCLab
Storytellers' Institute
DOCUMENTARY STUDIES BEYOND SKIDMORE
Documentary work can take many forms in the professional world. MDOCS supports projects on and off campus, in the local community and beyond.
Aggie Ebrahimi-Bazaz
Assistant Professor of Media and Communication
Muhlenberg College
Aggie Ebrahimi-Bazaz
Associate Professor of Political Science
Doc Filmmaker, Aggie Bazaz returned to Saratoga the past two summers to work with the Visión photo project. In 2018, Aggie along with Ele Martinez '18 and Emily Rizzo '18, partnered with the Saratoga County EOC to produce a 360° video about the LatinX experience in Saratoga County. Read about our Storytellers' Institute
Emma Lanier '16
Dance Choreographer, Audio and Video Artist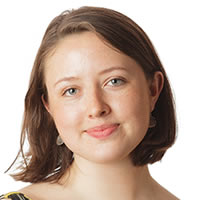 Emma Lanier '16
Dance Choreographer, Audio and Video Artist
Emma Lanier '16 studied Dance and Anthro at Skidmore College. Her senior year she took Intro to Audio Doc and produced work selected by Third Coast Int'l Audio Festival. Continuing to pursue doc alongside dance, she completed a film in the 2016 Storytellers' Institute selected by the SFDFF. Read about our Alumni
Sarah Friedland
Director of the MDOCS Storytellers' Institute
Sarah Friedland
Director of the MDOCS Storytellers' Institute
Sarah Friedland, Director of the Storytellers' Institute and doc filmmaker, is working on a feature documentary Lyd in Exile. The film follows the story of the destruction of a city that once connected Palestine to the world: what it was, what it is now, and what it could have become. Read about our Faculty
Skidmore Saratoga Memory Project
---
The Skidmore Saratoga Memory Project (SSMP) is an ongoing exploration of the contemporary and historical life of Saratoga County and Skidmore College. Through oral history projects it documents the rich history and cultures of Saratoga County and the contribution of historical and contemporary figures on the national and international stage.
MDOCs Newsletter Archive
---
Our newsletter highlights documentary projects and events at Skidmore and in the wide MDOCS diaspora. Read up on past events and subscribe to stay posted on the latest MDOCS news.