Alumni Highlights: Film premieres to work on doc series headed for broadcast
September 26, 2019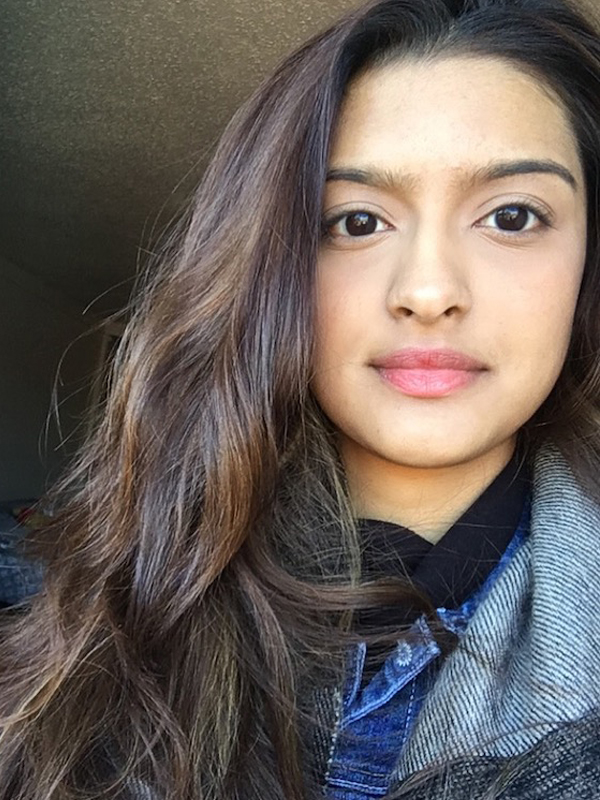 Sanjna Selva '21 ('19 Storytellers' Student Fellow)
Sanjna spent the month of June on campus for the 2019 Storytellers' Institute working on a feature-length documentary film highlighting the stories of the children she connected with during her time spent in an orphanage in Nepal.
After that she headed to New Orleans to work as a production intern for Jasmin López's debut feature documentary Silent Beauty alongside Editor Sarah Garrahan, DP Bron Moyi and Producer Pilar Timpane ('18 MDOCS Forum Presenter).
At the end of the summer, Sanjna was invited to join the team as a production assistant and will continue her work on the film remotely throughout the next year as she studies abroad.
"It was a truly wonderful experience learning about documentary filmmaking and the industry, especially from a team led by such talented capable women."
Sanjna is an International Affairs major and MDOCS DOCLab assistant currently studying abroad for the 2019-2020 academic year. We look forward to having her back in the lab in Fall 2020.
Liv Fidler '19 ('19 Storytellers' Student Fellow)
A congratulations is in order for recent grad Liv Fidler who was just hired as a Production & Research Intern on a new documentary series  UNLADYLIKE2020. She joins another Skidmore alumna Willa Jones among a cohort of talented women led by award-winning documentary filmmaker Charlotte Mangin. Thanks to her work done in documentary studies courses as well as her short documentary film about humility birthed from the universal experience of embarassment and humiliation, Liv had an impressive portfolio of work to share with the team.
The series of short films which profile unsung and extraordinary women from the turn of the twentieth century who made an impact on America, will be released on PBS' American Masters in 2020. 
Liv was an American Studies major who dedicated much of her time at Skidmore to MDOCS supported projects such as Prof.Sarah Dipasquale's "Dance To Success" series of educational videos and to the Retiree Project, part of the Skidmore-Saratoga Memory Project.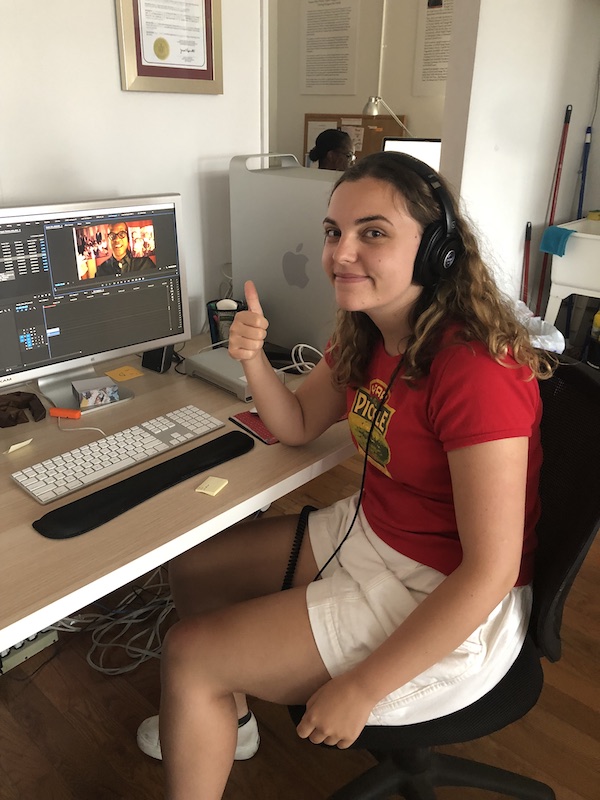 Sadie Saltzman '19
Congratulations to Sadie who landed an editing internship this summer for a new docuseries called Family Pictures USA. Created by the Harlem-based documentary production company Digital Diaspora Family Reunion, the show is hosted by Thomas Allen Harris ('15 Storytellers Institute Keynote) and premiered on PBS in August. Family Pictures USA aims to revitalize and highlight the rich history of all the people that make up the USA through the exploration of family photographs saved for generations.
"Overall, I feel really lucky to have had the opportunity to be part of the Family Pictures USA team and I wouldn't have gotten there without the tools I gained from the MDOCS program!"
Sadie was a Sociology major that became most involved with the MDOCS program in her last year at Skidmore taking numerous Documentary Studies courses including Prof. Sarah Friedland's Documentary Production: Form & Content course which led her to create a short film "Chef's Daughter" about her mom and cooking.