Courses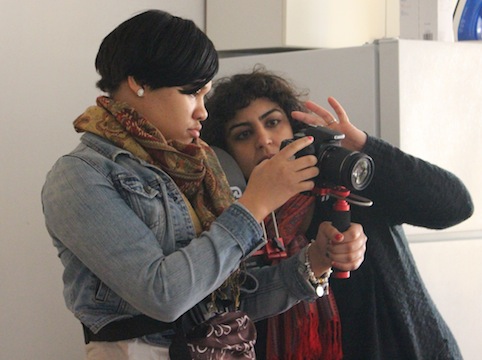 ---
---
MDOCS offers courses on documentary storytelling theory and practice through a curriculum designed to work alongside existing academic programs on campus. A gateway course - Intro to Documentary Studies - provides an overview of documentary traditions. In addition, courses in the distinct documentary mediums led by Skidmore faculty or documentary practitioners introduce and develop the skills of documentary production. We also partner with departments (including Art History, English, Philosophy and Sociology), cross-listing and/or co-teaching interdisciplinary courses.
For students and faculty developing independent or course-related projects, MDOCS offers independent studies, master classes and workshops. In addition, technical support and documentary production resources are available in
DOCLab
(Library #113).

Community members are invited to audit a Documentary Studies course
based on instructor's permission. Please call (518-580-5271) for more information.