Government Senior Majors Party, 2009
The month of May saw the Government Department hosting two luncheons for our students; the first at the Sushi Thai Garden Restaurant was held to celebrate our extremely efficient and always reliable student research assistants, the second lunch was held in conjunction with the department's senior exit interview process. Many thanks to those who joined us!
The Government Department hosted the 2009 Pi Sigma Alpha honor society induction ceremony on April 29th in the Pohndorff Room of the Lucy Scribner Library. In addition to inducting new honor society members, Professor Kate Graney, department chair, recognized four Government students for their academic excellence. Awards were given to Talia Markowitz, Alison Schultz, Julia Bienstock, and Laurie Graham.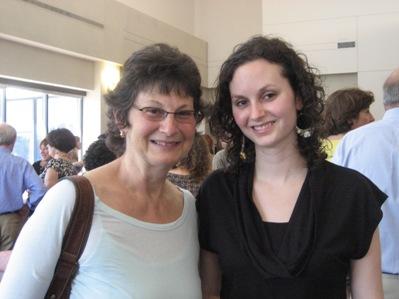 Government Department faculty celebrate the accomplishments of graduating majors with their family and friends on May 14th in the Faculty Staff Club in Case Center.