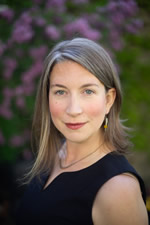 Elizabeth Dubben

lecturer and Entrepreneurial Artist Initiative Coordinator of arts administration

Office: Filene 109
Phone: (518) 580-8072
Email: edubben@skidmore.edu
Fall 2022 Office Hours:
Zoom by Appointment Monday-Friday, and Wednesdays 9:00 am-3:00 pm by appointment in office.
Please contact via email to schedule an appointment.
Bio Information:
Elizabeth Dubben is a passionate arts administrator, curator, and educator. She received a BFA in studio art, and a MBA with a certificate in non-profit management from The College of Saint Rose. Her professional experience includes founding a gallery, business administration, program and fund development, creative strategy, marketing and communication design, and professional development for businesses and individuals. Dubben thrives in leadership roles, using her strong management, problem solving, planning, communication and organizational skills to be an effective and dynamic arts administrator, across a multi-faceted career.
Since 2015 Dubben has served as the Executive Director of Collar Works, a nonprofit contemporary arts organization in Troy, NY, dedicated to the support of emerging artists through exhibition, dialogue and professional development opportunities. Prior she held the position of Director of Exhibitions and Development at Saratoga Arts for seven years, after founding and directing Amrose Sable Gallery in Albany, NY.
In 2012, Dubben became the Entrepreneurial Artist Initiative Coordinator and Lecturer at Skidmore College under the Arts Administration program, where the primary focus, in addition to administering a scholarship, planning workshops and networking events, is developing and teaching business-minded courses geared towards artists, such as the Entrepreneurial Artist and Marketplace for Artists courses.