Co-curricular Programs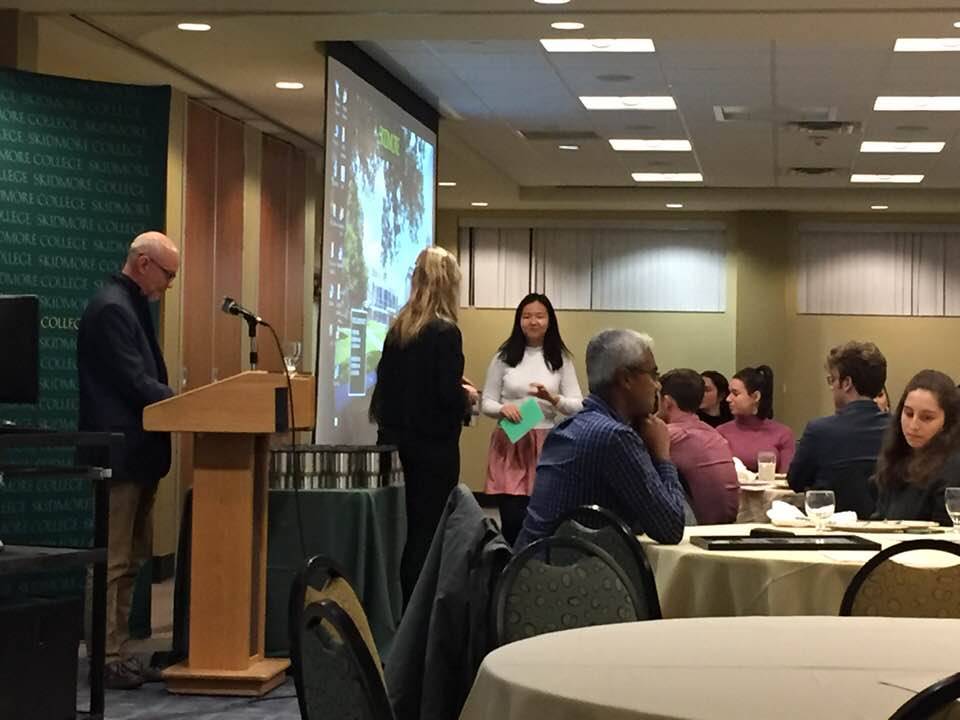 The Honors Forum was created not only to provide an enhanced curricular and co-curricular experience for its members, but to mobilize an organized group of motivated students who will contribute to the intellectual stimulation, strong collegiality and overall high quality of the academic and social life at Skidmore. Forum membership presupposes an active engagement in both the co-curricular and academic life of the College. Hence, in addition to supporting the rich variety of College lectures, exhibits, concerts, performances, etc. throughout the year, Forum members will initiate and plan events to highlight particular areas of interest in the humanities, arts, sciences and social sciences. The Forum will create a close-knit community for its members, who will in turn invest their common energy toward the promotion of a richer academic life for the college at large.
At the end of each year Honors Forum members will complete a questionnaire that summarizes their participation in the Honors Forum. The questionnaire will be an important tool for the planning and advisory boards to evaluate the success of the co-curricular events and the program itself; it will also be helpful in determining how and to what extent Honors Forum members have chosen to share in the co-curricular activities. To maintain membership, Forum students must invest significant time and energy each year in the co-curricular activities sponsored by or associated with the Honors Forum.
Each year, Forum members select a number of their peers to serve as a programming board that provides leadership in the planning and implementation of Forum activities, including the production of an Honors Forum newsletter. All Forum members, however, are encouraged to contribute their skills and creativity to the successful delivery of a diverse set of co-curricular experiences throughout the year. The Honors Forum programming board is advised by members of the Honors Forum Council which receives College funds to support the co-curricular program.
Development of Honors Forum Dialogues
The Honors Forum Council and student representatives will organize approximately six monthly programs which will provide opportunities for Forum members to discuss and debate issues. Since Forum members are expected to participate at a high level in all-college events, selecting invited speakers, artists, and performers, such as the speaker for Spring convocation or an annual lectureship, provides Forum members with the opportunities to interact more directly with these individuals. Other possible events include presentation of collaborative faculty-student research projects with questions and answer sessions and pre- or post-discussions at performances, such as black box theater productions.
Production of the Newsletter
The Honors Forum Council and student representatives will publicize upcoming events and maintain an online newsletter which will highlight special activities to the Forum.
Participation in Social/Recreational Activities
Honors Forum members are invited to plan a number of unique social gatherings, such as small dinners inviting one of more faculty members; organized field trips by bus or van to Boston, New York or Montreal for theater productions, museum visits, concerts, or similar ventures; brunches or coffee discussions with no agenda.