Periclean Honors Forum
2023 Academic Festival Program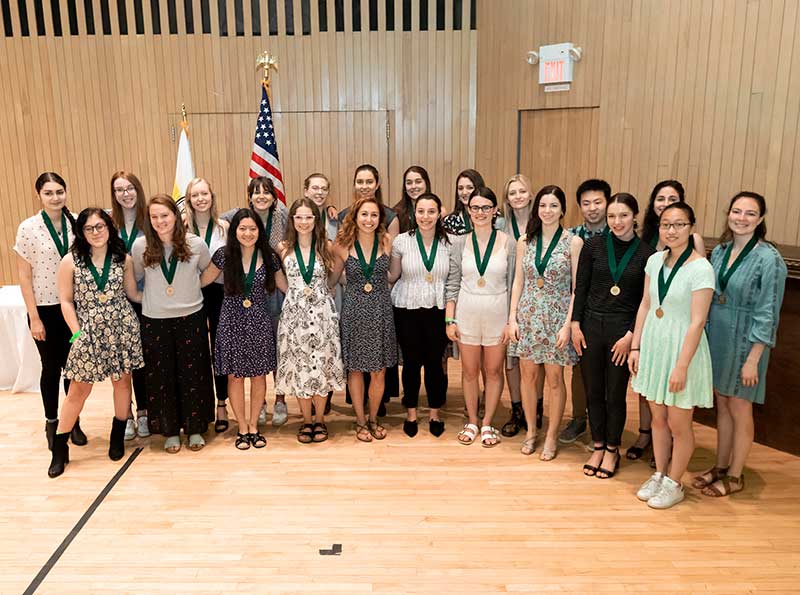 The Periclean Honors Forum is an academic program that offers a supportive intellectual community for highly motivated Skidmore students. Academic excellence, leadership, and citizenship are the core values of the "forum," which, as the name suggests, organizes and promotes the common goals and interests of the entire academic community. The Honors Forum offers rigorous courses and extracurricular events to its members and the larger Skidmore community. The Honors Forum regularly hosts field trips, campus dialogues, and lectures to foster the life of the mind and build a community of like-minded scholars and leaders. In their first or second years, students who have maintained semester and cumulative GPAs of 3.5 or higher are invited to apply for membership to the Honors Forum. Once selected, members are required to take Honors Forum courses, maintain exemplary academic and social integrity, participate in Honors Forum extracurricular events, carry out a Student-Led Honors Project, and complete a senior capstone project. In return, they gain access to Honors Forum housing, a student lounge, and pre-enrollment in unique course offerings, and graduate with Periclean Honors Forum distinction.
Does Liberal Education Have a Future?
An Evening with Robert P. George and Cornel West
On March 23, 2021 Robert P. George and Cornel West, two leading public intellectuals and accomplished teacher-scholars discussed the future of liberal education in America with Skidmore College President Marc C. Conner and Associate Professor Flagg Taylor. George and West have strikingly different philosophical and political commitments, yet their public witness as dialogic partners and friends provides a model for inquiry in our hyperpartisan and increasingly illiberal age.
This event was part of the Periclean Honors Forum's ongoing Policy Debate series which brings distinguished thinkers, writers and practitioners to Skidmore's campus to debate and discuss a philosophical, political or ethical topic of great public concern.
Closed captioning will be added soon.