Human Resources Staff
Janet Wood
Benefits Coordinator

518-580-5803
jwood1@skidmore.edu
Benefits administration and changes; workers' compensation; disability
---
Breann Oswald
Employment Coordinator
518-580-5800
Faculty, staff and union employment administration; job listing/website; PeopleAdmin processing and tracking; job applicant assistance; job advertisements; advertising analysis; background checks; calendar for assistant director for employment
---
Leslie Miakisz
HRIS and Payroll Coordinator

518-580-5806
lmiakisz@skidmore.edu
HR database and records administration (including new hire paperwork); unemployment; summer employment administration; employment verification; employee directory
---
Brianna Herman
HR Assistant
518-580-5804
bherman@skidmore.edu
Coordinates HR training/logistics and provides event management. Provides budget and purchasing support for HR. Administers Lending Library, Thoroughbred Thanks recognition program, acknowledges employee life events (new baby, get well) and administers memorial gift donations for employees and retirees. Provides administrative support for the CHRO and Assistant Director of Employee Relations, Training & Development.
---

Gretchen Steffan, SPHR, SHRM-SCP
Assistant Director for Employee Relations, Training and Development
518-580-5817
gsteffan@skidmore.edu
Employee relations; performance management; organizational effectiveness; training and professional development; new employee orientation
---
Assistant Director for Labor Relations
518-580-5800
Administration of collective bargaining agreements for six unions, including administering policies and procedures. Labor/management meetings and grievances.
---
Saytra Green
Assistant Director for Employment, Compliance and Workforce Diversity

518-580-8418
sgreen3@skidmore.edu
Employment, recruitment and hiring; workforce diversity; EEO; complaint procedures and investigations; unlawful harassment training
---
---
Laura Goodwin
Assistant Director for Benefits Administration, Compliance and Wellness

518-580-5808
lgoodwin@skidmore.edu
Benefits management; FMLA and paid family leave (PFL); employee wellness; retirement/retiree Counsel
---
Supports Oracle and other systems for HR and Financial Services
---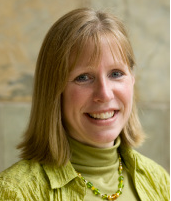 Nancy S. Bruno
Assistant Director for Compensation and HRIS
518-580-5807
nbruno@skidmore.edu
Compensation; PQ (job description) process; HR systems and data; web development and maintenance; organizational effectiveness
---

Chief Human Resources Officer
518-580-5800
Leadership coaching; change management; employee relations; organizational effectiveness and design; labor relations; strategic planning