Serving Society; Finding Yourself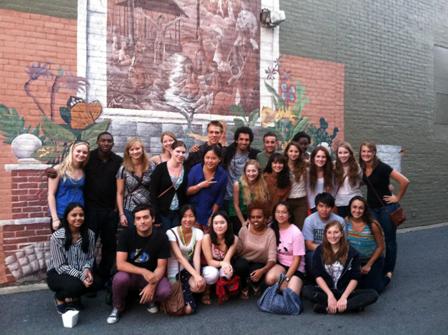 For a college student, civic engagement opens the door to new ways of looking at and understanding the human condition. Join us for a few days of self-reflection and community service all while getting your bearings on campus and heading downtown for good eats and ice-cream!
Learn how to become involved in one of the many community-service opportunities available in the Saratoga Springs area.
Friday afternoon, students will choose from several different volunteer opportunities. Saturday, everyone will help harvest at the Regional Food Bank of the Northeast Farm. We will have a lot of fun while feeling good about ourselves.
This program, as with all of our Pre-O's, are run by upperclass peer advisors, who are happy to help with those first awkward moments of college and answer any questions you have.
Program director: Michelle Hubbs, director of community service
For more detailed information, please contact Michelle Hubbs via email or phone 518-580-5784