McClellan Hall (South Quad)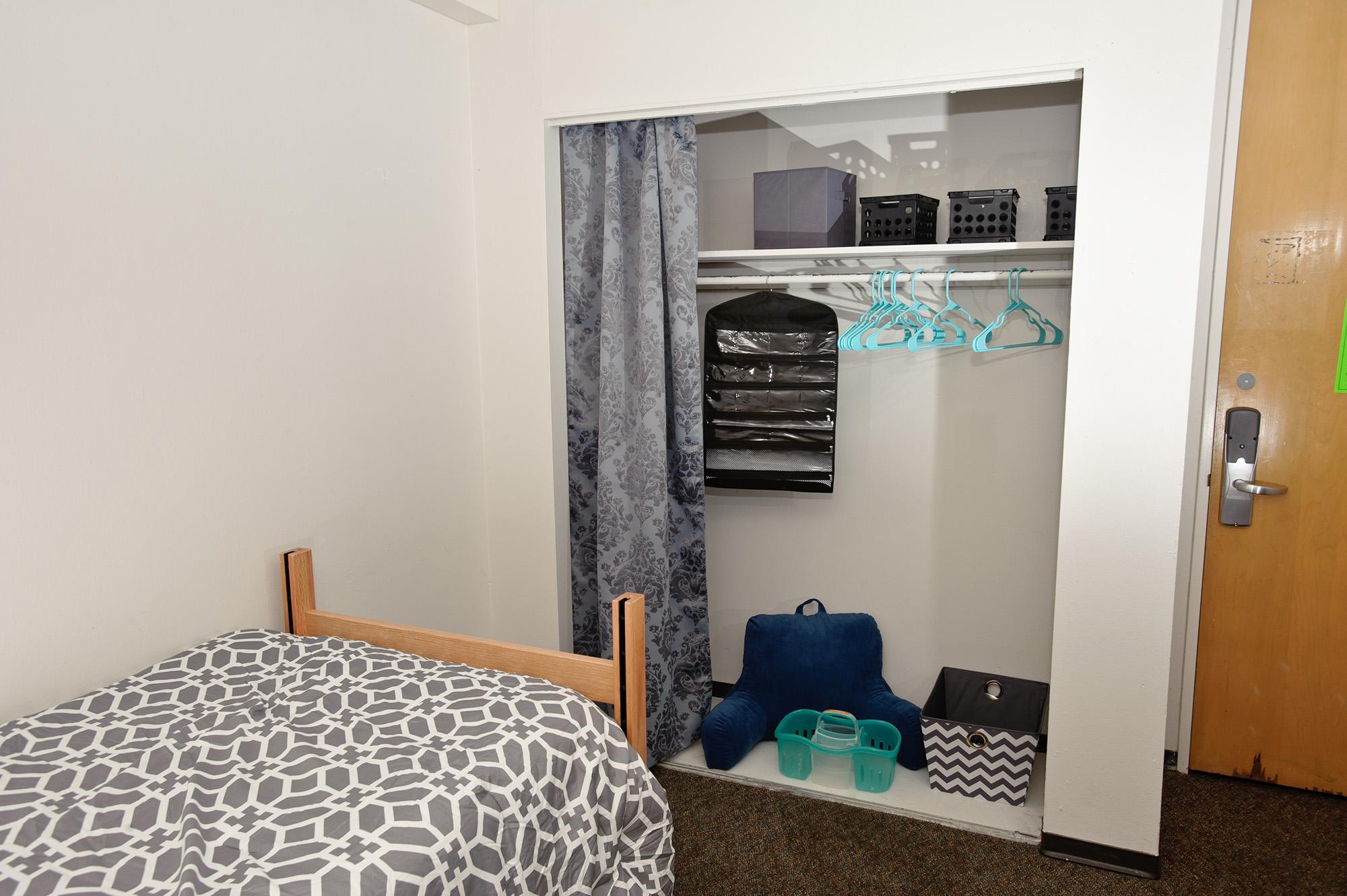 McClellan Hall is one of four South Quad areas.
History
McClellan Hall was built in the 1960s and is named after an early trustee of the college, Irene Ward McClellan. When the nursing school was founded in 1922, she established clinical training for the students at the Mary McClellan hospital in Cambridge, New York. She also served as a trustee from 1934 to 1952 and was awarded an honorary doctor of letters degree by the college in 1951 for her "lasting contribution to the vitality of this institution."
Amenities
Laundry room with washers and dryers (located in the basement)
Kitchenettes with a microwave, refrigerator, sink, and recycle bins (one per floor)
Vending machines (located on the first floor)
Trash rooms (one per floor)
Building lounge with a TV and DVD player (located on the first floor)
Building lounge with a foosball table, treadmill and elliptical machines (located in the basement)
Floor lounges (one per floor)
Study rooms
Outdoor bike racks and basement bike storage (the college assumes no responsibility for missing or damaged bikes)
Room Furnishings
Rooms are furnished with the following items upon move-in:
Desk (42-1/4" x 24-1/8" x 29-13/16" H)
Desk top bookcase (40" x 12" x 35" H)
Desk chair
Dresser (31-1/2" x 24-1/8" x 29-13/16" H)
Floor bookcase (31-1/2" x 12 x 29-13/16" H)
Twin extra long bed (The bed ends are 36" high with 9 adjustable height settings. The clearance under the spring at the highest setting is 30")
Closet
Padded window seat
Modem box with cable and internet connections (one internet port per student, and one cable port per room)
Room Style
All rooms in McClellan Hall are suite style. Each suite can contain a different combination of single rooms, double/triple rooms, and a bathroom.
Room Sizes
Double/triple room (44 rooms): 10'-7" x 19'-10"
Window Seat: 44" x 35"
Window Size: 50" x 66"
Closets (double): 60"w x 24"d x 96"h
Closets (triple): 40"w x 24"d x 96"h
Single room (45 rooms): 10'-8" x 9'-2"
Window Seat: 44" x 35"
Window Size: 50" x 66"
Closet: 77"w x 24"d x 96"h
Location