Northwoods Village
Apartment Sizes:
Three and Four Bedroom apartments
APARTMENT styles:
Loft and Garden apartments
Student Demographics:Juniors and Seniors
Unique Features:
Dishwashers, Garden apartments with back doors, Central Volleyball court
Kitchens: One per apartment
History
The Northwoods Village was built in 2006 and first housed residents for the 2006–07 academic year. An addition was built in 2011 and first housed residents for the 2012 spring semester.
Laundry room with 2 washers and 3 dryers per building
Kitchen with a microwave, refrigerator, sink, stove/oven, dishwasher, and fire extingiuisher
Cable and wireless internet
Bike storage racks located in the laundry room
All apartments are Gender Inclusive - students can choose to live with others regardless of sex, gender, or gender identity
AMENITIES specific to northwood village
Volleyball court in Moore Commons
Small Fire Pit and patio in Moore Commons
Room Furnishings
Desk (48" x 24" x 30" H)
Desktop bookcase (42-1/2" x 12" x 31" H)
Desk chair
Dresser (30" x 24" x 30" H)
Wardrobe (42" X 24" X 72" H)
Full size bed (54" X 75" X 22" H)
Nightstand (18" X 20" x 24" H)
Common Area Furnishings
Kitchen: table, four chairs, and 2 bar stools
Living Room: sofa, two chairs, coffee table, end table, and TV stand
Phone port with telephone in kitchen
Closet (Garden apartments only)
Apartment Styles
Three-Person, 1.5 Bathroom Loft (upstairs)
Four-Person, 2.5 Bathroom Loft (upstairs)
Four-Person Garden, 2 Bathroom (ground floor)
Single Room
9' x 12'
All apartment rooms are singles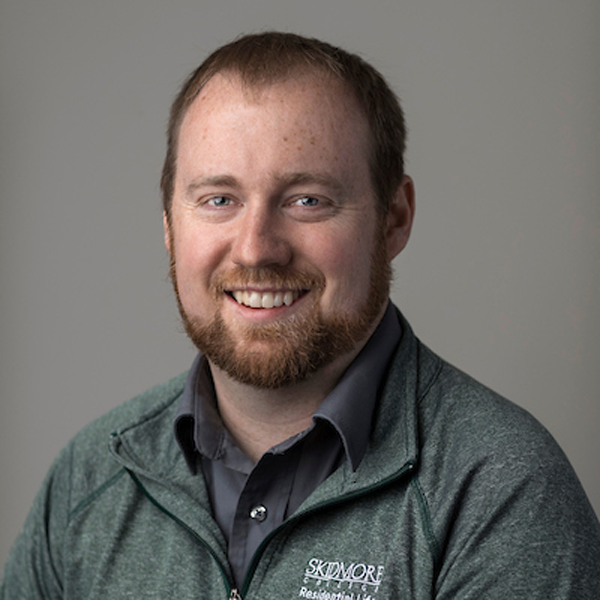 A note from the Area Coordinator


Chris Briggs
Welcome to Northwoods Village! This apartment complex is a home to Juniors and Seniors looking for apartment living that is close to nature and trails with plenty of natural light and green spaces. All apartments have full sized beds in each bedroom and dishwashers in the kitchen. Garden apartments have back doors to generous outside space, while lofts have a half bathroom on the main floor. Easy access to Moore Commons' volleyball courts and seating, mean there is great space for meeting neighbors!