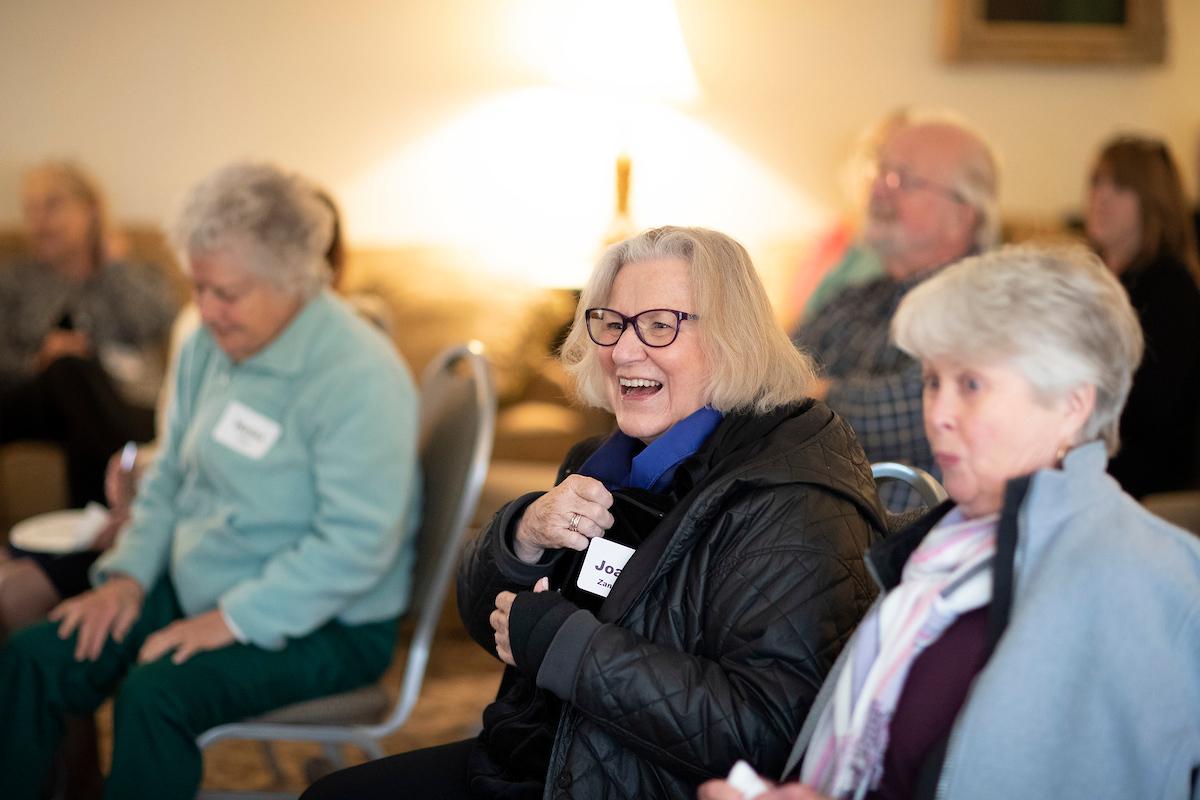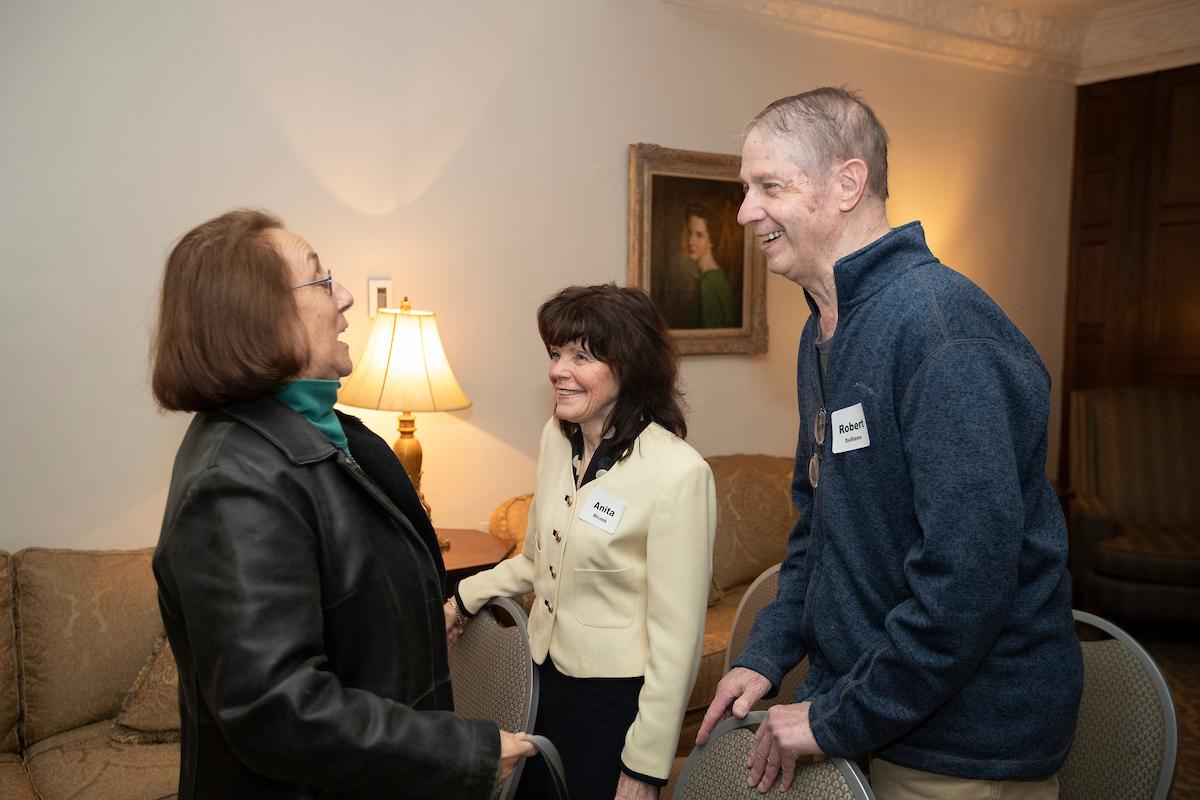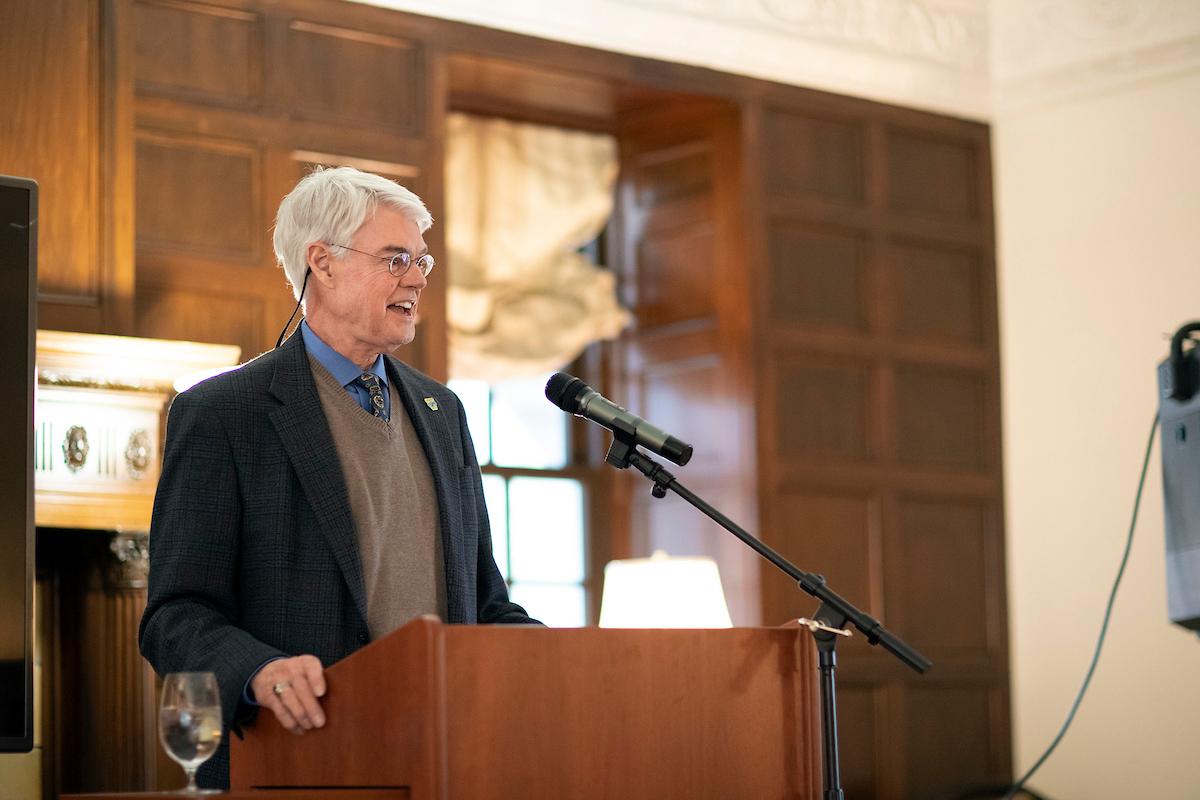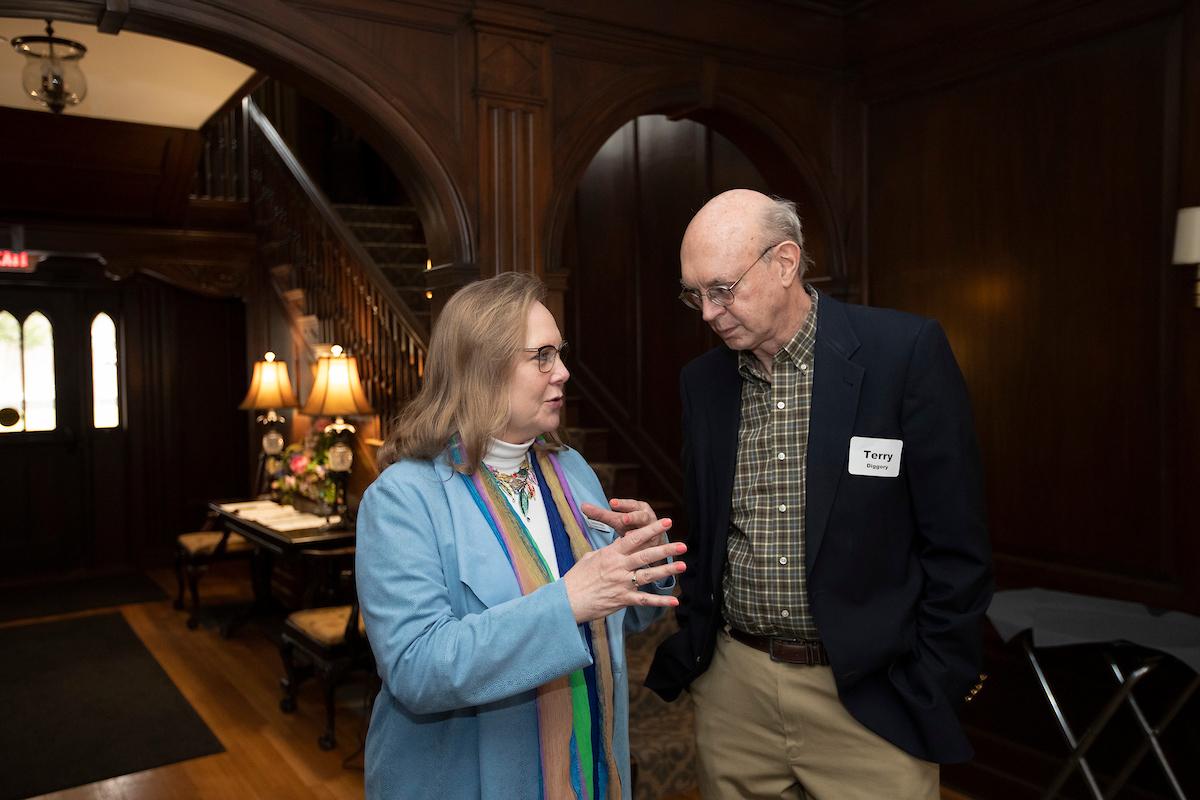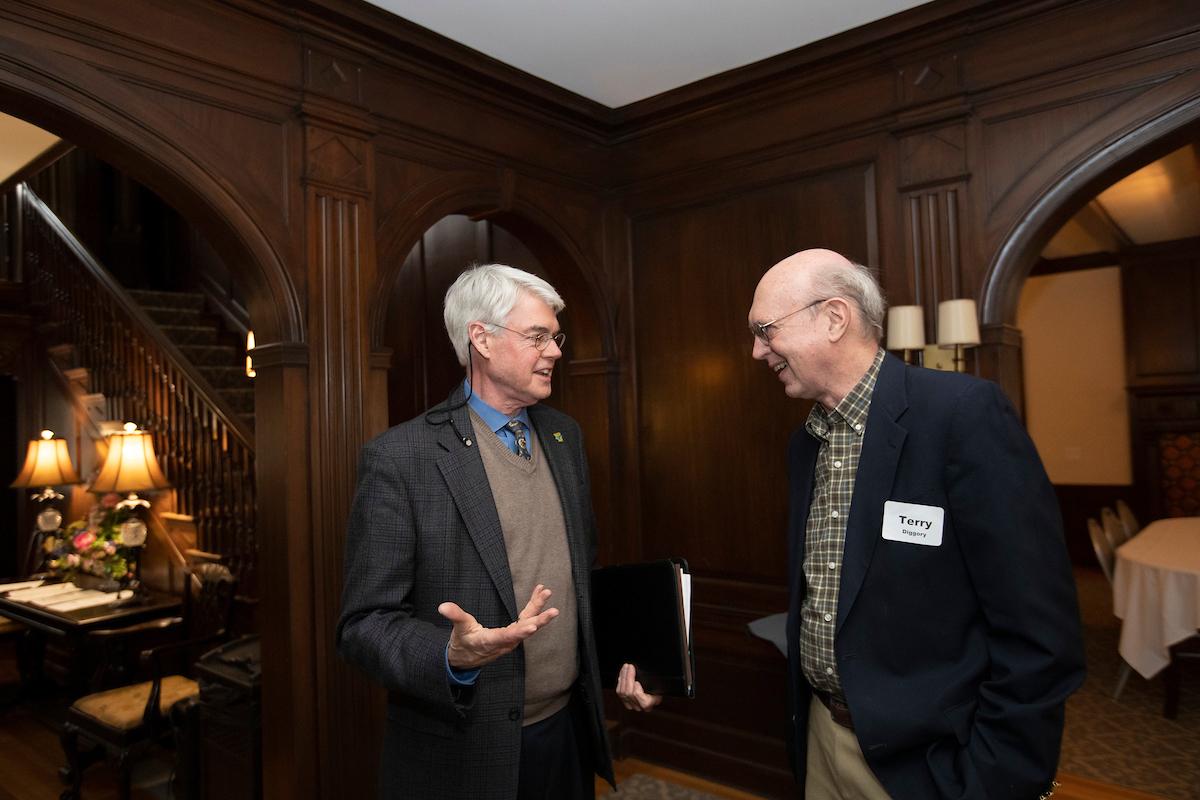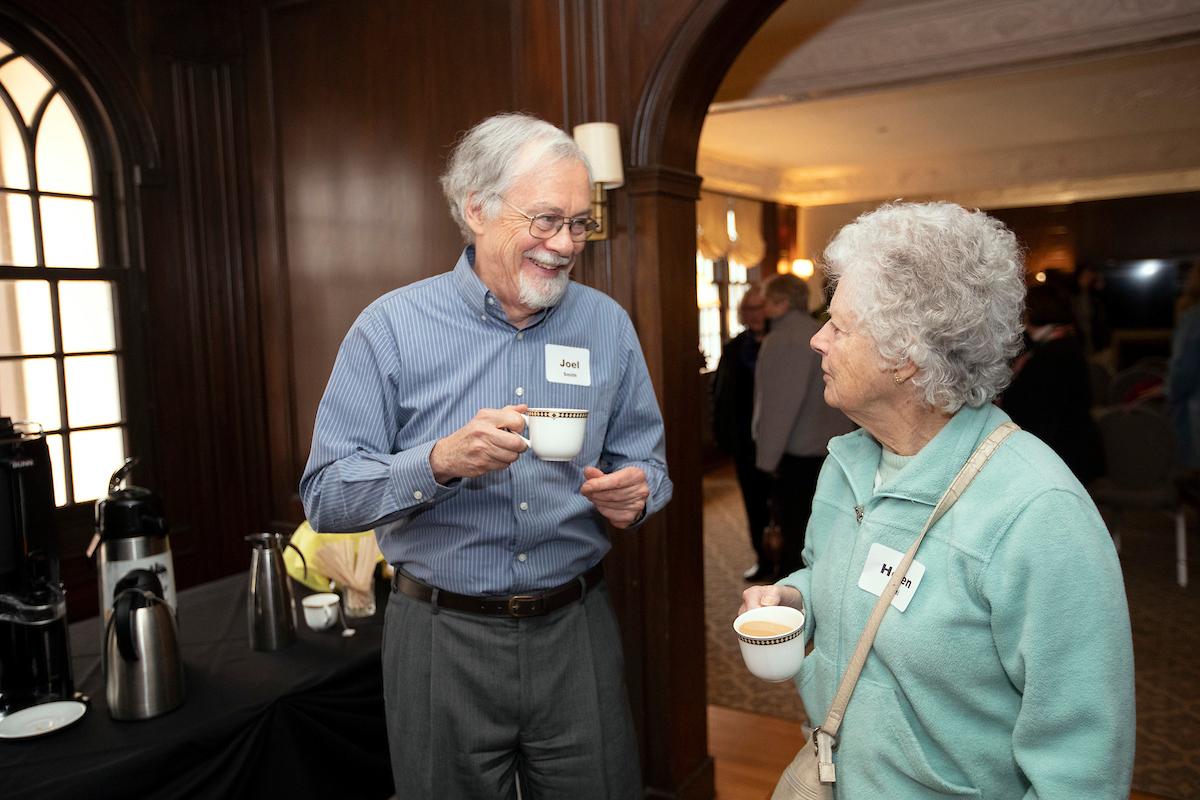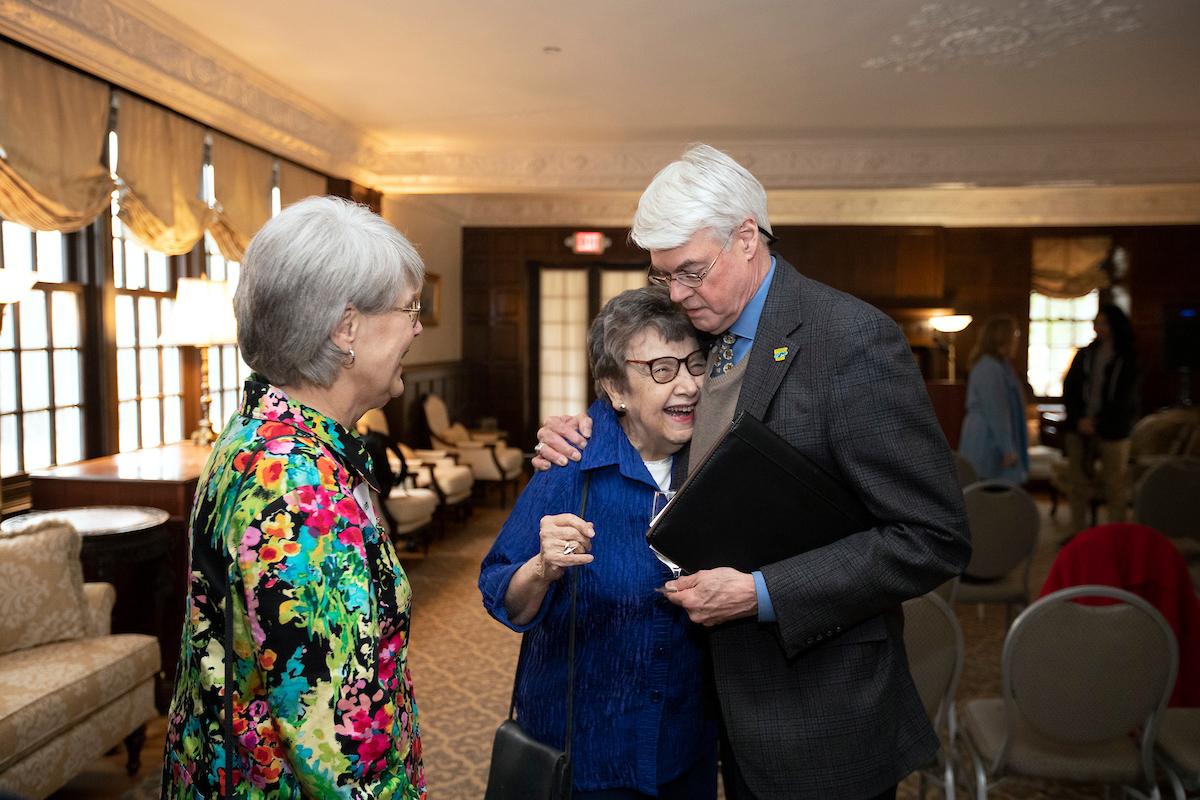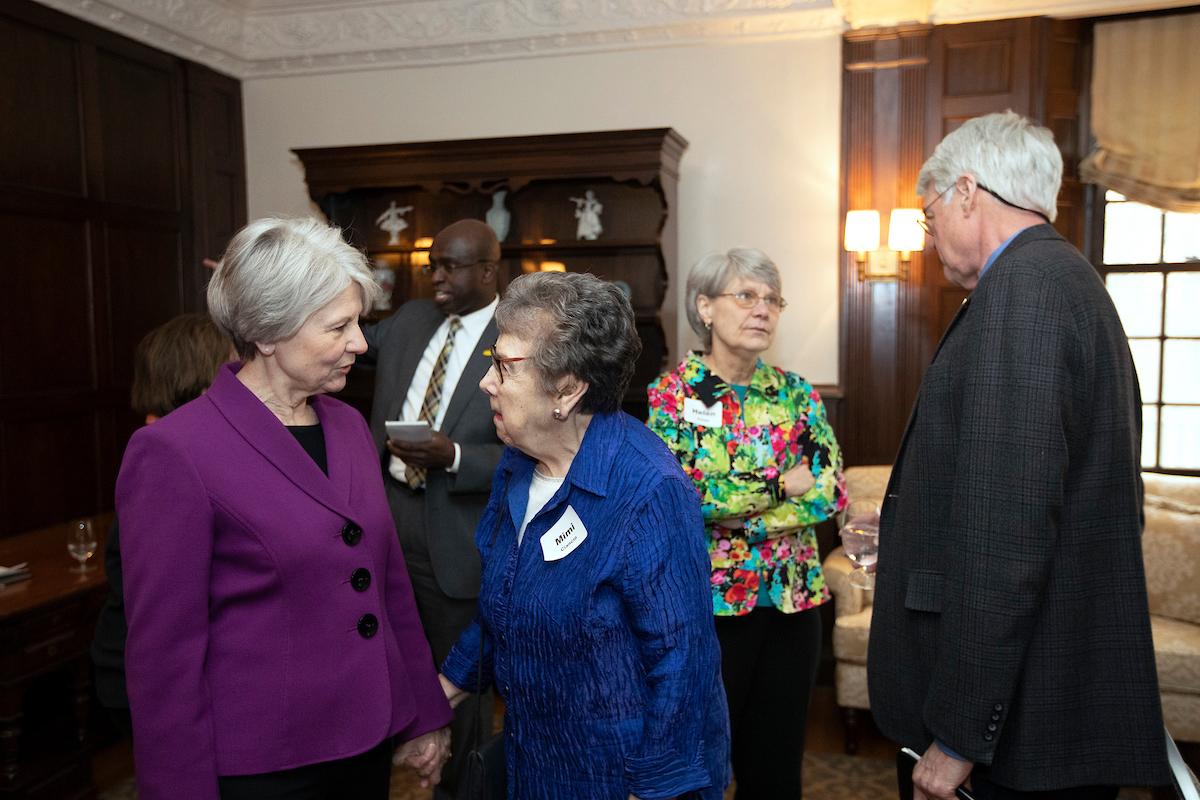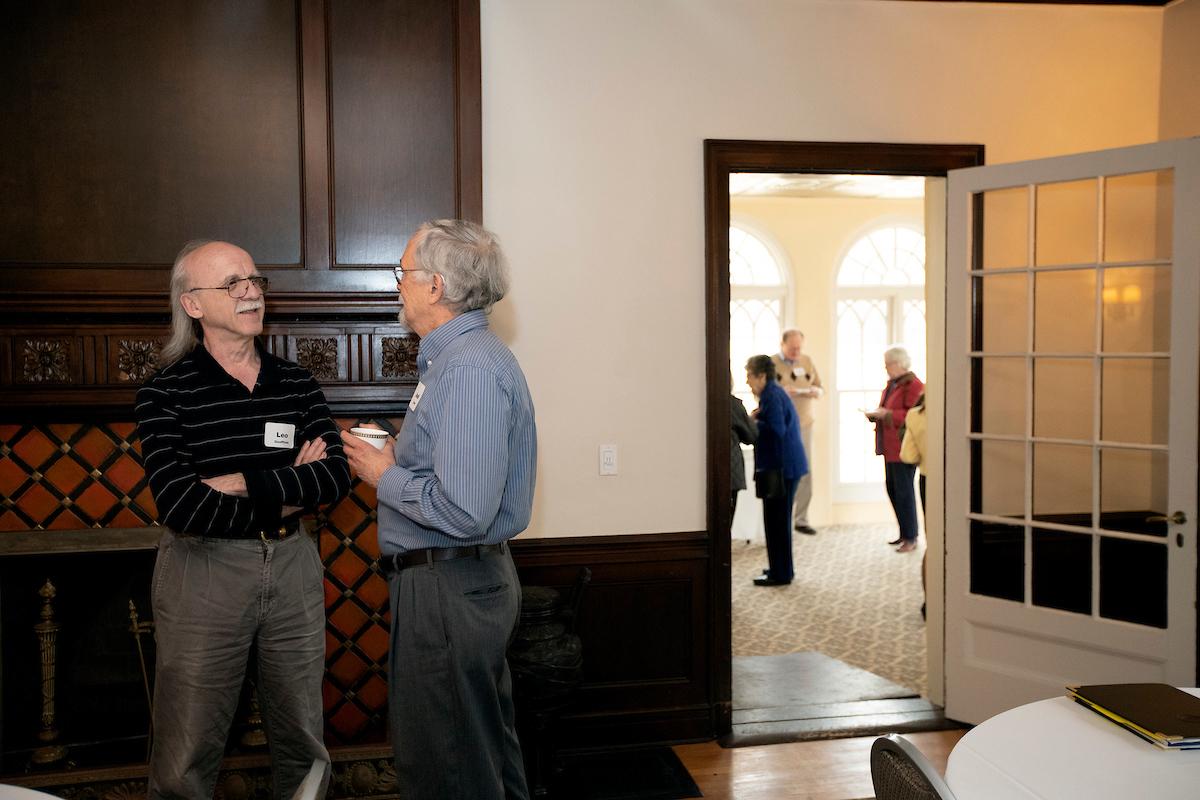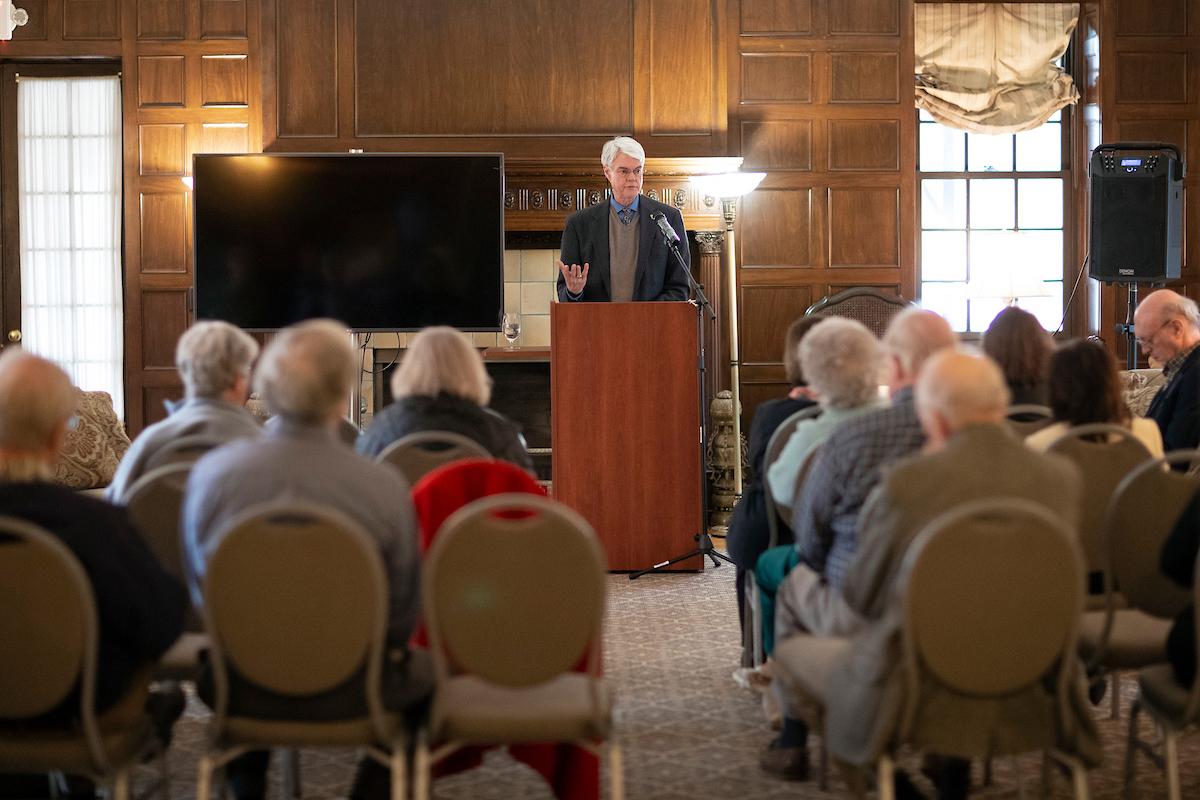 Welcome
President Marc C. Conner and Barbara Reyes-Conner
Skidmore College holds retirement and retirees in great honor. Retirement is a major stage in one's life, filled with its own challenges and opportunities. In retirement, one's relationship to the College changes, but it does not weaken. Skidmore continues to welcome the views, perspectives, and counsel of its retirees, and of course your participation in the intellectual and cultural life of the College always continues. If you are just beginning to plan for retirement, we hope the resources offered on this website will help with that process of discernment and planning. If you have already entered into retirement, please stay in touch and maintain your relationship with Skidmore both through virtual/distance opportunities and through in-person events and activities. We warmly invite you to attend any of the events that are featured here—or any campus event that happens to be of interest. As a Skidmore retiree, you will always be a part of the Skidmore family. So please do stay connected!
Sincerely,

Marc C. Conner
President
2020 Retirees
Mark Bauer
Barbara Beck
Ella Burns
Gautam Dasgupta
Mary DiSanto-Rose
Catherine Domozych
Thomas Dussault
Judith Halstead
Linda Hofmann
David Karp
Colleen Manning
Donna Marcason
Brien Muller
Anne Patterson
Patricia Poirier
Michael West
Eleanor Williams
Martha Wiseman
Update E-mail & Address
---
Events
Martha Wiseman, "Cinematic Autobiography: The Beaches of Agnes."
Wednesday, April 21
4:30 p.m.
Virtual - Zoom
Discussion of the film by Agnes Varda. Participants are asked to view the film in advance. It is available for free streaming from the Kanopy program at the Skidmore library website. On the library homepage, click on Datatbases > Kanopy > [if requested] Login with Skidmore User Name and Password > Search for "Beaches of Agnes." For the discussion on April 21, register here. For questions, contact Terry Diggory; tdiggory@skidmore.edu; 518-860-0262.
1 on 1 Financial Coaching Sessions - Specifically for Retirees
Friday, April 23
Choose a time slot
Online - Zoom
Private 45-minute Zoom session with Certified Financial Planner, David K. Carboni, Ph.D., CFP®. Free consultation subsidized by the Retiree Initiative Planning Group. Choose a time slot:
9:30 AM; 10:30 AM; 11:30 AM; 1:00 PM; 2:30 PM; 4:00 PM
RSVP by Friday, April 16, to Terry Diggory; tdiggory@skidmore.edu; 518-860-0262.