Faculty Achievements: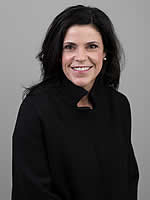 CAROLINE D'ABATE
Associate Professor of Management
View Achievements
Her research on the strategic value of mentoring was the focus of a recent "From the Front Lines" piece in Leader to Leader which noted "a key takeaway from the research is that it demonstrates the power of mentoring….having a positive and direct effect on key work outcomes (satisfaction, commitment, skill, performance)….independent of the mentee's personality and self-image". This same research was awarded the Richard A. Swanson Research Excellence Award by the Academy of Human Resource Development.

Her research on presenteeism (what people do at work other than work) was recognized in All About Work as "business school research that might surprise you". The column's author explains the studies discussed are not "examples of the type of research that generally comes out of business schools – I will admit that these articles stand out simply because they are different. But I'm presenting them to show that, yes, there are progressive, critical researchers in business schools. And in my opinion they have some pretty interesting things to say."
A 2013 Springer book The Experience of Meaning in Life cites that same research for having demonstrated that work/leisure life domains play a key role in the meaningfulness of work.
This research was also included in Sage's reference handbook on Key Concepts in Work as one of four central studies that have informed the literature on "strategies workers adopt to cope with" or survive their work.
In Sage's Gender and Women Leadership handbook, the chapter on Women's Leadership in Education cited D'Abate's research on mentoring and developmental interactions in a section on how mentors and role models can be "influential individuals…assist[ing ] in the development of women leaders".
JAMES KENNELLY
Professor of International Business & Management
View Achievements
Jim Kennelly, Professor of Management and Business, has been appointed Director of Sustainability for Academic Affairs. Jim brings a wealth of knowledge and experience to this position. He has long been a champion of sustainability efforts, perhaps most visibly exemplified on our campus by his leadership on the Divestment Task Force. He teaches a wide range of sustainability-related courses and has been a vocal advocate for increased sustainability on Skidmore's campus and the community at large. Jim's responsibilities include supporting and enhancing our curricular offerings in sustainability, organizing faculty development opportunities, and working closely with students on academic interests related to sustainability. Doubtless, he will also be a powerful and passionate spokesperson for the importance of integrating sustainability into our students' intellectual experience. September 2017.
Jim Kennelly, Professor of Management and Business. His current book, launded on September 6, 2013 in Dublin by current Prime Minister Mr. Enda Kenny, is entitled The Irish Edge: How Enterprises Compete on Authenticity and Place.
ELA LEPKOWSKA-WHITE
Professor
View Achievements
In most recent years, together with Skidmore students Elzbieta Lepkowska-White has been exploring social media, bloggers and meanings associated with foods. Their most recent collaborations that have been published in marketing journals include:
Lepkowska-White Elzbieta, Amy Parsons and William Berg '18 (forthcoming) 'Social Media Marketing Management: an Application to Small Restaurants in the US' International Journal of Culture, Tourism, and Hospitality Research
Lepkowska-White Elzbieta and Emily Kortright '15 (2017) 'The Business of Blogging: Effective Approaches Of Women Food Bloggers' Journal of Foodservice Business, Vol 21. Issue 3. pp. 257-279
Lepkowska-White Elzbieta and Catherine Chang '13 (2017) 'Meanings of Food among Polish and American Young Women' in Journal of East-West Business. Vol 23. Issue 3. pp. 238-259.
Her work on social media, its challenges, implementation and promise in the small business contexts appeared in:

Elzbieta Lepkowska-White & Amy Parsons (2019) Strategies for monitoring social media for small restaurants, Journal of Foodservice Business Research, Vol. 22. Number 4, pp. 351-374, DOI: 10.1080/15378020.2019.1626207
Parsons Amy L. & Elzbieta Lepkowska-White (2018) "Social Media Marketing Management: A Conceptual Framework Journal of Internet Commerce, Volume 17, Issue 2, pp. 81-95
Lepkowska-White Elzbieta (2017) 'Exploring the Challenges of Incorporating Social Media Marketing Strategies in the Small Restaurant Business' in Journal of Internet Commerce Vol 16. Issue 3. pp. 323-342
TAKING ADVANTAGE OF SOCIAL MEDIA: A CASE OF SMALL RESTAURANTS

Ela Lepkowska-White, Professor of Marketing
Sarah Rinaolo, 2017
Management and Business Department

Past research shows that restaurants have a difficult time adopting social networking sites (SNS) into their marketing mix. Most of this research, however centers on larger establishments. In this study we examined the challenges of social media adoption in small restaurants and suggest ways to address them. We conducted interviews with twenty small restaurants and content analyzed their Facebook posts. Our findings show that small restaurants spend little time on social media, manage them ad hoc, with little guidance or expertise. They think of social media as a passive advertising tool to attract new customers and to monitor their target market. We recommend that, in addition to advertising, restaurants foster engagement and relationships on SNS but to do this effectively they need to acquire more expertise and develop guidelines. The first part of the project Summer of 2015 was presented at the 23rd International Conference of the European Institute of Retailing and Services Studies (EIRASS) in Edinburgh, Scotland, July 11-14, 2016.
Professor Ela Lepkowska-White and Emily Kortright, Class of 2015, presented together their summer research titled "Meanings of food: Conversations of American Women on Food Blogs' at the annual Academy of Business Administration International Conference in Florence this August. The expanded abstract summarizing this work will be published in the ABA conference proceedings. They are currently writing a manuscript and plan to publish this research in a marketing journal.

Abstract
Our research examines the food blogging community focusing on 18 personal food blogs produced by women and the ways in which the meanings of food and motives for food choice are represented in blogs. These blogs were voted to be one of the most popular in the food community. In our study we explore questions such as: Who are the food bloggers? How do they establish credibility within the online community? How (if at all) do they sell products? Are motives of food consumption addressed on websites? And if so, what motives and whose are they? By analyzing the ways in which female food bloggers present themselves, their lives, and food, as well as the ways in which they interact with other bloggers and readers, we glean insight as to the ways in which food blogs and the women that write them shape America's food culture.

Previous studies have shown that consumers regard blogs as more credible sources of information unbiased of big businesses and corporations. For this reason blogs have become one of the most important influences of consumer behavior. Interestingly, our findings suggest that modern-day blogs act and are in fact businesses themselves. Harnessing various profession aspects to address the needs of their readerships, bloggers develop specialized personas to reach their niche, in essence creating their own brands. We explore these personas in our study and the ways they are manufactured (exploring tactics that address needs and wants of consumers and establish bloggers' credibility), shape the food culture in America and propose implications for business and ethics.
Professor Ela Lepkowska-White with Catherine Chang, Class of 2013, presented their research on "Friend or Foe? Food in the Eyes of Young Consumers: The Many Perceptions of Food" at the annual American Marketing Association Public Policy Conference in Boston in June 6-9, 2014. Their work is summarized in the abstract published in conference proceedings. Currently they are working on a public policy journal publication.

Abstract
Ties to food develop in a complicated environment with multiple pressures put on consumers today. In this study we explore the range of emotions that tie young people in the US with food. We construct a survey with open ended questions and close ended multidimensional scales based on a thorough literature review and a review of food blogs and administer it to a convenience sample of 198 undergraduate students. We find that overall young people have very positive perceptions on food and frequently associate food with pleasure and social gatherings. Men also associate food with survival more so than women and women associate food with health more than men. Women express more emotional ties with food overall and these feelings are more conflictual in their nature than the perceptions of men. Women feel guiltier about eating, more torn about how much they should eat and more frequently deny themselves food than men. Implications of this study to public policy are described in the paper.
Katherine Imboden '13 and Professor Lepkowska-White published their research on the "Effective Design for Usability and Interaction: The Case of Art Museum Websites" in the Journal of Internet Commerce. Vol. 12, No 3, pp.284-305. Kate conducted this research during her thesis studies with Professor Lepkowska-White in 2012/2013. Kate is currently working at Nielsen Holdings.

Here is the abstract of their study:
'Marketing has been playing an increasingly important role in art museums operations given the current economic situation and a very competitive environment. To help art museums better market themselves online, researchers utilize cognitive map theory (borrowed from environmental psychology), which examines environments that humans want to explore. According to the theory, such environments are coherent, complex, legible, and mysterious. Based on an extensive literature review, the researchers develop coding categories that explore these characteristics in the online context. They content analyze 80 art museums selected at random using skip interval method to see if the sites are effective. The results support their hypothesis that art museum websites are coherent but could benefit by improving their complexity, legibility, and mystery aspects. The researchers provide managerial suggestions of how this could be done and offer recommendations for future marketing education that could address these issues.'
timothy harper
Associate Professor and Chair of Management and Business
View Achievements
Harper, T.L., Norelli, B.A., Brandston, M. & Taber, M. (forthcoming) "Amnet Teaching Case and Instructor's Manual" The Case Journal.
Harper, Timothy, Jeff Segrave, and Neil Sinclair. (2019) "Integrating sport management and business management literatures: capturing the dynamics of ncaa athletics". The International Journal of Sport and Society, vol. 10(4) p. 31-41.
Harper, T.L., Norelli, B.A. & Taber, M. (2016) "Case selection: a case for a new approach" American Journal of Management, vol. 16(2) p. 72-79.
Sinclair, N. & Harper, T. & Segrave, J. (2014) "Building a collegiate athletic leadership model for ncaa athletic teams: context, leadership behaviors, and outcomes mediated by leader-member exchange theory." The International Journal of Sport and Society, vol. 4(2) p. 33-46.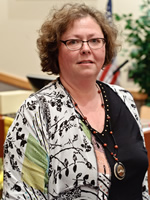 CATHERINE HILL
Teaching Professor of Management and Business
View Achievements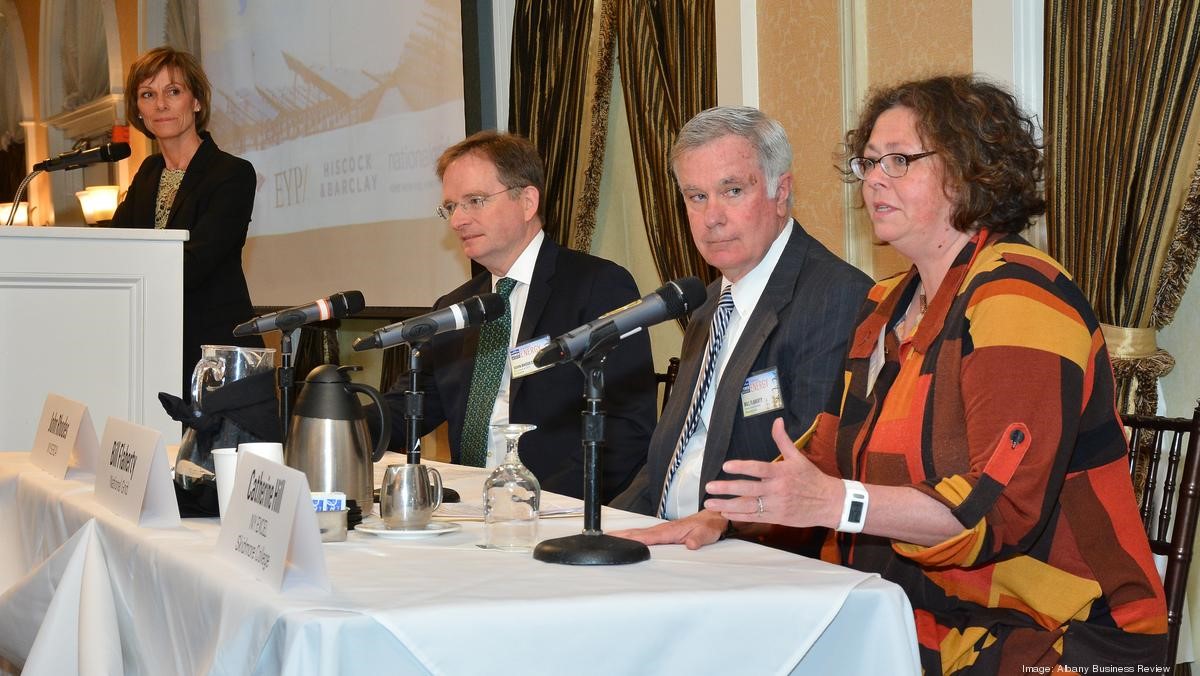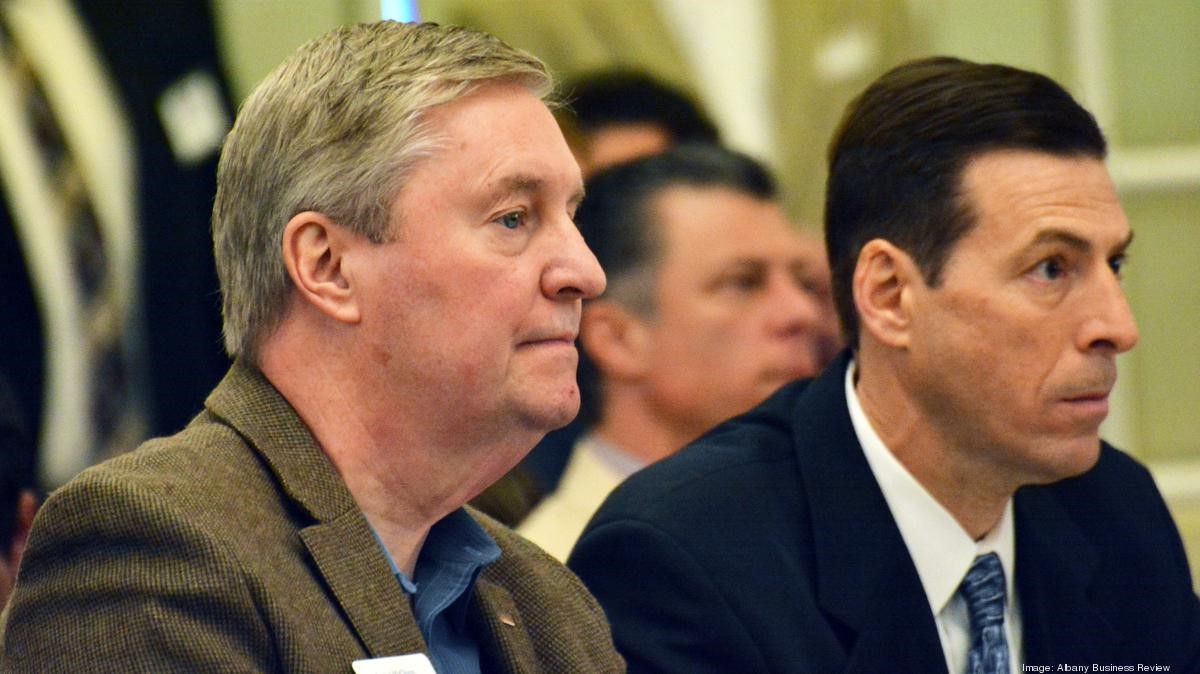 Skidmore was host to Curved Line Seminars a new Business venture

Curved Line Living Seminars on Entrepreneurship and Leadership, a new business venture being launched by local entrepreneurs Christel and Colin MacLean, was held at Skidmore College on Monday, April 22, 2014 for Management and Business Majors and Minors. Curved Line Living seminars feature all aspects of entrepreneurship and personal empowerment.

The first seminar, "Fearless Entrepreneurship," covers creating the right mind set for going out on your own, financing, building cash-flow projections, corporate structure, branding, public relations and marketing and overcoming hurdles, as well as the MacLeans' proprietary tips for entrepreneurial success.

"I loved your perspective that it doesn't matter how well competitors do, but that it matters more that you do the best you possibly can. That insight really spoke to me because it made me feel much more comfortable with my own abilities; I can only control what I can control, and with that, I will learn to adapt and do the best I possibly can", said Rachel Dance, a graduating senior. "It was a great reminder to pay attention to my own strengths and weaknesses so that I can become whatever I want to be, versus trying to live up to another person's standards."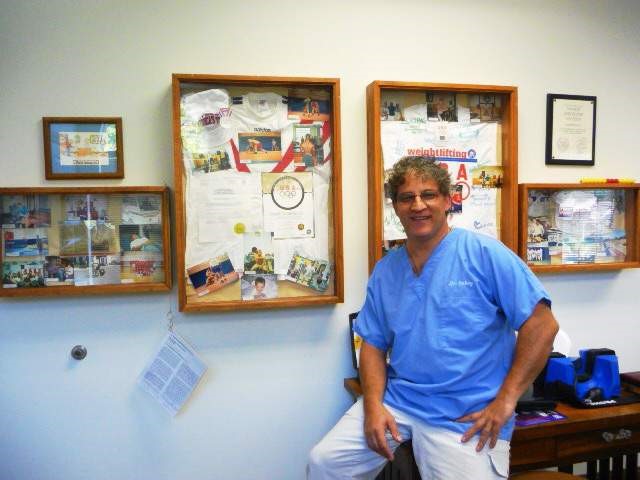 CHRISTINE PAGE
Associate Professor of Marketing
View Achievements
How mood influences the very basic element of decision-making Journal of Consumer Research article, press coverage below: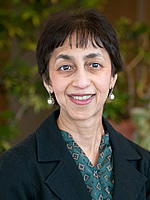 PUSHKALA PRASAD
Professor of Management, Zankel Chair
View Achievements
MB faculty Dr. Pushi Prasad to deliver Skidmore's 2017 Edwin M. Moseley Faculty Research Lecture

The first time an MB faculty member has been chosen to deliver this lecture, Professor Prasad's talk will focus on "(Ir)resistible and (Dis)reputable Empire: Racialized Capitalism and the Tainting of Brand U.S.A." on

Tuesday, March 7, 2017 at 8 p.m. in Gannett Auditorium. The Moseley Lecture is the highest honor the faculty confers upon one of its own and Professor Prasad — who has been an extraordinary teacher-scholar at Skidmore for the past 17 years — is deeply deserving of this recognition. Professor Prasad is the Zankel Chair in Management for Liberal Arts Students, Professor of Management in the Department of Management and Business, and is universally respected.
What's being said about Prof. Prasad's teaching: https://www.skidmore.edu/news/2016/0105-flareups.php
Professor Pushkala Prasad

- Summer conference brings interdisciplinary focus to business.

Click

here

for more information.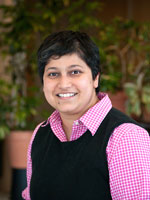 MINITA SANGHVI
Assistant Professor of Marketing
View Achievements
Congratulations to Professor Minita Sanghvi who recently won the UNCG outstanding dissertation award. This is the first time anyone from her department has won the award and makes her a member of a very small cohort who have won both the Outstanding Graduate Teaching Award and the Outstanding Dissertation Award at UNCG. - March 2015
Commentary: Clinton begets Clinton - Times Union by: Prof. Minita Sanghvi
http://www.timesunion.com/opinion/article/Commentary-Clinton-begets-Clinton-5895469.php