Housing & Meals
Skidmore will make arrangements with IES Abroad for student housing in central London. Typically, London FYE students are placed in an international student residence hall in shared, double rooms or shared apartments. Housing arrangements are still being finalized for fall 2023, but this information will be updated and available by late spring 2023.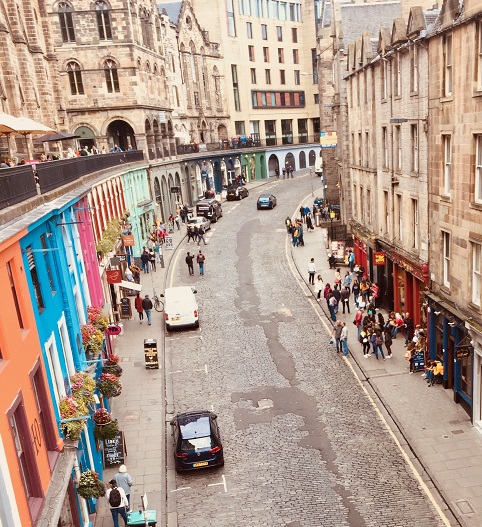 Students will share a room with another London FYE students from Skidmore College. They can also expect a commute from the housing to the IES London Center of approximately 30 minutes using public transportation.
Meal plans are not usually available in student residence hall in London, and, instead, students will have access to a shared kitchen to cook for themselves or with their roommates.
Each student will receive a monthly stipend from Skidmore intended to cover most food costs and a local transportation pass. A variety of grocery stores, cafés, and restaurants will also be within walking distance. (Please note that the living stipend is meant to cover most meals and public transportation. However, students should budget some additional personal funds to cover eating out, taxis, books, etc.)
There is also a dedicated Skidmore program assistant (typically a student that has just graduated from Skidmore) living in student housing with the students.
Keeping Healthy
Our students' health is very important. For that reason, Skidmore provides basic international health insurance coverage. If a student should have a medical issue during the semester abroad, the staff at IES and Skidmore's faculty directors will help facilitate medical referrals or students can contact Off-Campus Study & Exchanges directly for assistance.
This page was updated on December 8, 2022.