Off-Campus Study & Exchanges

Orientation and Activities
The London First-Year Experience begins with a 3 day orientation on the Saratoga Springs, NY campus. Students will then travel, as a group, to London and continue orientation activities in London prior to the start of classes.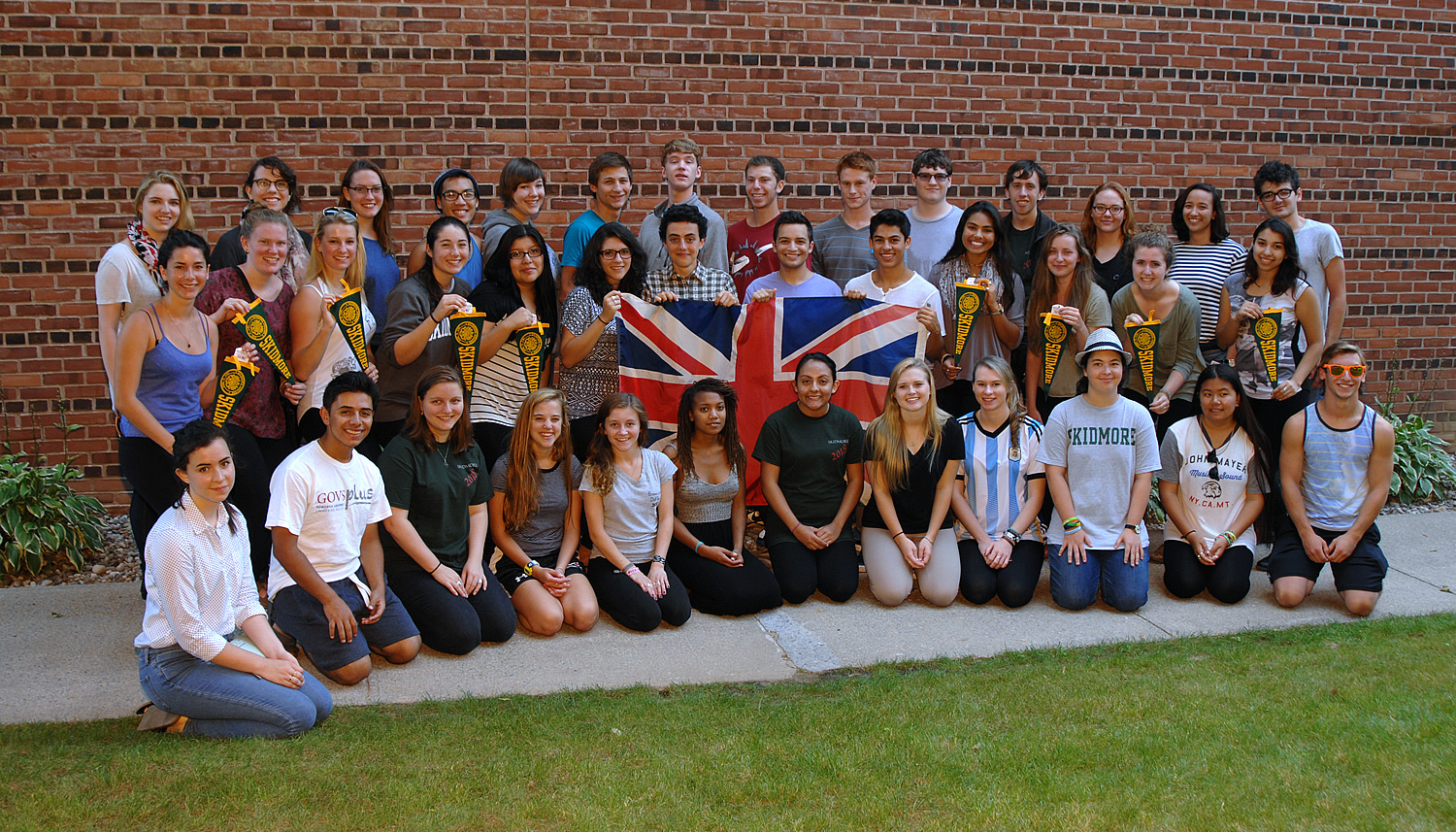 Orientation Arrival Day
Fall 2015: Monday, August 24, 2015
Fall 2016: Monday, August 22, 2016 (tentative)
All London students should plan to arrive on campus between 9:00-11"30 am on arrival day to check into the designated residence hall for the London FYE orientation. Orientation activities will begin promptly at 12:00 pm.
You can find a tentative orientation schedule on Skidmore's main orientation website.
London FYE Parent Orientation
For those parents accompanying their students to campus, there will also be a parent orientation on the Skidmore campus on the first day of orientation (Monday) from 12:00-5:30 pm. The parent orientation is not required, but we hope that any parents accompanying their student to campus will join us.

Please note that August in Saratoga Springs is extremely busy due to the summer racing season at the Saratoga Race Track, and if you need to spend the night, it is best to plan ahead. There is a list of local accommodations located at http://www.saratoga.org/. All students will be provided with on-campus housing during orientation in Saratoga Springs including bedding and meals.
Questions regarding the London FYE orientation or arrival day should be directed to Kendra Nelson, London FYE Program Manager in Skidmore's Off-Campus Study & Exchanges, at knelson1@skidmore.edu or +1-518-580-5355