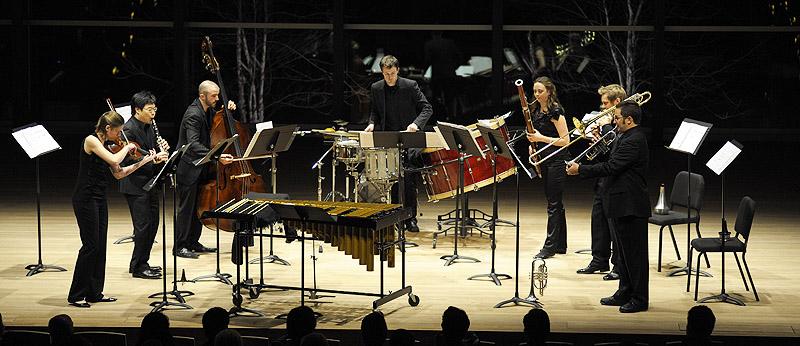 Skidmore College benefits immensely from being located in the vibrant city of Saratoga Springs. As part of its mission, the College seeks to contribute to the quality of life in the city, through its positive impact in such areas as the economy, cultural life, and volunteerism. Since its founding in 1903, Skidmore has been actively engaged in the life of the community, and this tradition continues to be a top priority of the College.
Community News
The Thoroughbred women's basketball team goes on the road this weekend in search of its first-ever Liberty League title.
It's not quite summer--yet. But that's not stopping a quintet of faculty members from the Skidmore Jazz Institute to teach and perform on campus Feb. 28-March 1.
Vinci, senior artist-in-residence, accompanied by Reiko Fujisawa, will present a program of American flute music in this free concert.
"Shared Spaces: A Collaboration," was inspired by the current Nicholas Krushenick exhibition at Skidmore's Tang Teaching Museum and Art Gallery. Artist Megan Duffy's "Untitled" will be in the show.
Margaret Atwood's play is a contemporary twist on the ancient classic "The Odyssey."
Season continues for Skidmore's basketball teams as post-season play begins Wednesday, Feb. 25. Isaac Carp '16 was decisive in the final regular-season game on the men's side.