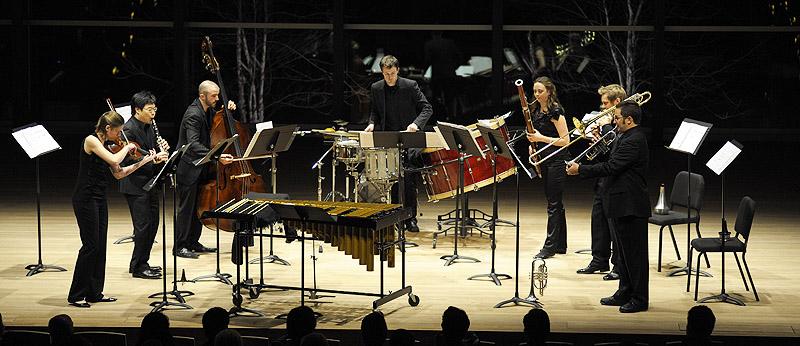 Skidmore College benefits immensely from being located in the vibrant city of Saratoga Springs. As part of its mission, the College seeks to contribute to the quality of life in the city, through its positive impact in such areas as the economy, cultural life, and volunteerism. Since its founding in 1903, Skidmore has been actively engaged in the life of the community, and this tradition continues to be a top priority of the College.
Community News
Addy's vibrant, energetic musicianship was heard throughout the Capital Region. Photo shows Addy with students at the 2011 Zankel World Musics concert. Please see the following Times Union story. (Sam Brook '12 photo)
Show features paintings that span artistic and cultural traditions from the 15th to the 19th centuries.
Erik Sanders '16 helped lead the men in victory over Clarkson.
When it comes to climate-change science, Skidmore students are working with faculty on a broad range of research. Among the projects this year: studying an ancient stalagmite to learn about the effects of volcanic eruptions and storms on the decline of Mexico's Maya civilization, analyzing coal ash from as far away as Calcutta to determine how it behaves in the atmosphere, and calibrating a tool that uses satellite data to determine how carbon sinks deep into the ocean.
Brown will perform with longtime friend and collaborator Dave Maswick; Bob Warren also will perform. The event, geared toward an adult audience, will raise funds for school equipment.
Skidmore's faculty in 2014 published books on topics ranging from the circus to the European Union, from classic television to children's literature and the Christian right, along with three new collections of poetry.