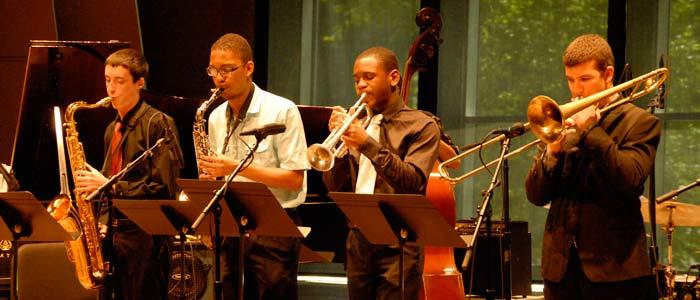 Spend summer at Skidmore College in Saratoga Springs!
Our
vibrant summer campus bustles with fabulous experiences! Public events create campus nightlife rich with opportunities for entertainment and enlightenment. The summer campus hosts the Skidmore Summer Studio Art Program, Skidmore Jazz Institute, New York State Writers Institute, SITI Company and Summer Dance Workshop. You won't want to miss the Frances Tang Teaching Museum and Art Gallery and the Arthur Zankel Music Center.

Skidmore's campus is located in Saratoga Springs – perennially short-listed as one of the most interesting and vibrant small towns in the U.S. Saratoga has it all – a fascinating history, delightfully walkable downtown, charming coffee shops and bistros, national and local retailers, spirited community festivals, a legendary folk coffeehouse, four-star restaurants and neighborhood diners, and arguably the world's most beautiful and historic thoroughbred race track.

Enjoy the peak of summer at Skidmore College in Saratoga Springs, NY!