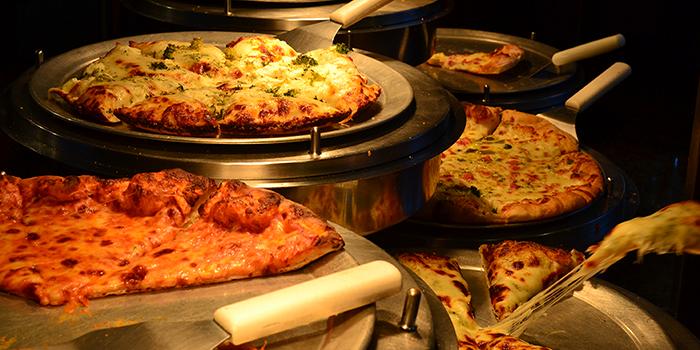 Welcome to Skidmore Dining!
At The SPA (located in Case Center) you'll find an array of food choices including freshly prepared pizza, sushi, burgers, deli sandwiches, along with a full salad bar, soups, and daily specials. The Atrium Café/Convenience Store, located in the Dining Hall, offers delicious coffees and teas and fresh-made baked goods, as well as providing a selection of grocery items from staples to fresh produce. The Burgess Café and Library Café are ideal for the quick grab-n-go coffee, cold drink and/or snacks.We are pleased to provide our students, faculty/staff and guests with quality dining options to suit virtually any taste. Whether its a full meal or a light snack, we have just what you're looking for. The Murray-Aikins Dining Hall offers an exciting and inviting venue with separate cuisine stations, including a cook-your-own griddle; dedicated vegetarian/vegan area; deli and bakery with fresh-baked bread, cakes and pies; stone hearth pizza; international food; a "diner" with traditional favorites, soups and rotisserie items.
We look forward to serving you and we welcome your feedback and comments regarding Dining Services.
Sincerely,
Mark Miller, CEC
Director, Dining Services