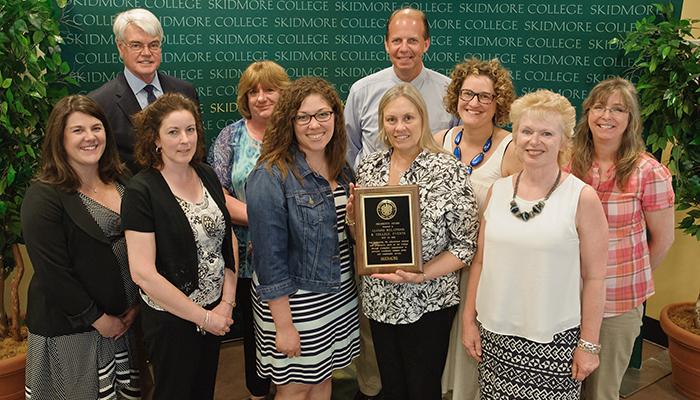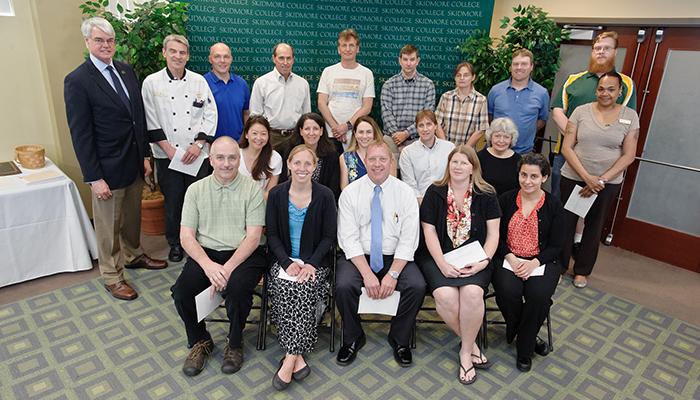 Faculty/Staff News
Skidmore's dance program offers its end-of-semester presentations, featuring students performing guest and faculty choreography, this Friday and Saturday, Dec. 9 and 10.
A double major in music and environmental science, Taylor Fohrhaltz-Burbank '18 makes her conducting debut in the Skidmore College Orchestra's concert this Saturday, Dec. 10.
Global warming and regional cooling can both affect hurricanes along America'' northeastern seaboard. Skidmore geoscientist Amy Frappier helps explain the risks in the journal "Scientific Reports."
A classical, even primal odyssey tale that uses electronic effects and probes today's refugee crises, Skidmore's inventive take on The Orphan Sea opens this Wednesday, Nov. 30.
Faculty and Staff Achievements
Dawson on writing,
Amber Wiley on historic preservation,
See more