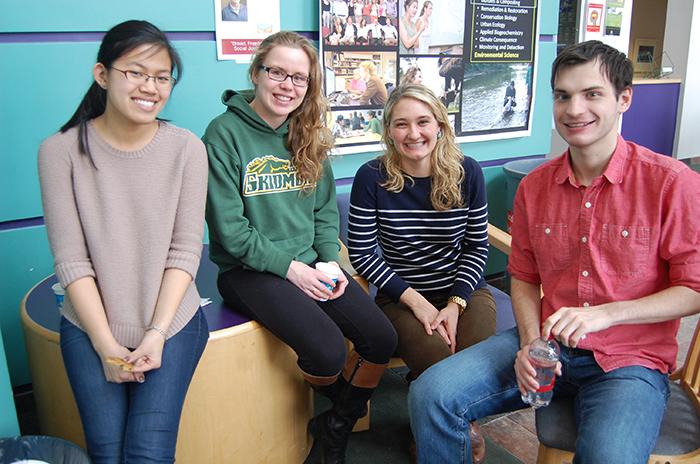 Campus News
Women's basketball continues at the top of league standings thanks to team members like Molly McLaughlin '15.
Erik Sanders '16 helped lead the men in victory over Clarkson.
When it comes to climate-change science, Skidmore students are working with faculty on a broad range of research. Among the projects this year: studying an ancient stalagmite to learn about the effects of volcanic eruptions and storms on the decline of Mexico's Maya civilization, analyzing coal ash from as far away as Calcutta to determine how it behaves in the atmosphere, and calibrating a tool that uses satellite data to determine how carbon sinks deep into the ocean.
Basketball teams notch victories; Connor Merrill '15 joins exclusive club.
Spa Specials
Our specials of the day
Local News
Connect