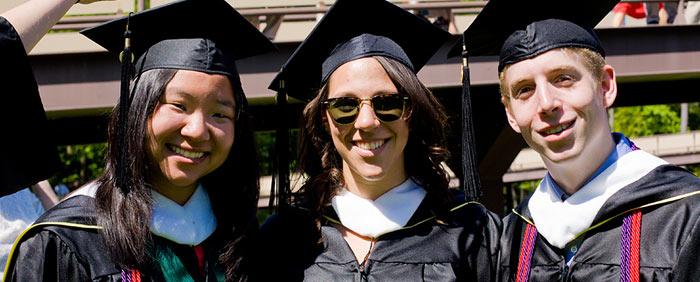 Campus News
In its 102nd Commencement, the College celebrated the achievements of 605 members of the Class of '13 and seven recipients of the master of arts in liberal studies.
Four Periclean Scholar Award winners will present excerpts of their work this Friday, May 17 at 10 a.m. in the JKB Theater. They will be honored along with five award nominees and their faculty sponsors will be honored at the event, a tradition of Commencement Weekend.
Men's and women's tennis both advanced deep into their respective NCAA tournaments before seeing their seasons end.
A season's worth of competition came down to a nail-biter at the IHSA nationals in Pennsylvania over the weekend. In the end, Skidmore had its seventh national championship.
Several teams saw spring season end with titles on the line, including the riding team, which won a national championship, and women's tennis, which captured its third straight Liberty League title and is pointing toward a tournament.
Resources