Research colloquium to focus on sources of memory confusion
Two leading psychologists will share research into the sources of memory confusions in our everyday lives in an April 10 research colloquium.
April 7, 2013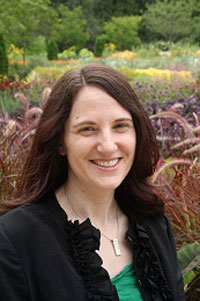 Elizabeth Marsh
Alan Scoboria




















"Remembering Fictions: Our Own and Others' Constructions" is the title of a presentation by two leading psychologists scheduled at 5:30 p.m. Wednesday, April 10, in Davis Auditorium, Palamountain Hall.
Intriguing research into sources of memory confusions in our everyday lives will be presented. Alan Scoboria, a clinical psychologist in the Behavioral, Cognitive, and Neuroscience Program of Windsor University, will discuss "Deciding whether a memory is fictitious: Insights from nonbelieved memories and false memory formation." Elizabeth Marsh, cognitive psychologist in the Duke University Psychology and Neuroscience Program, will discuss "Creating Illusions of Knowledge."
Marsh and Scoboria will each give a brief presentation of their research, to be followed by an interactive discussion period.
Scoboria will discuss the ease with which people come to believe imagined scenarios of possible life events originating from experienced events. Marsh will speak about her research that examines the ease with which people can incorporate details they encountered while reading fiction (others' fictional constructions) into their own knowledge about the world.

Sponsors of the research colloquium are the National Science Foundation, Skidmore's Department of Psychology and Neuroscience Program, and the Office of the Dean of Faculty.