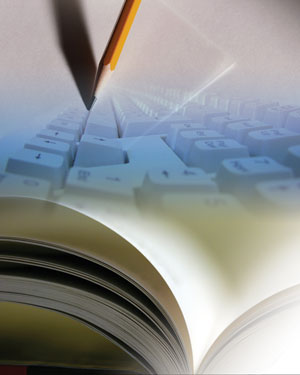 New York State Summer Writers Institute
Thank you for a creative and successful Summer 2017
We are busy planning for the 2018 Summer Workshop
Check back soon for more details!
July 3 - 28, 2017
Free Public Readings in July
The New York State Summer Writers Institute at Skidmore College features FREE public readings each weeknight at 8 PM in July – Joyce Carol Oates, Jamaica Kincaid, Michael Ondaatje, Mary Gaitskill, Robert Pinsky & many others. All events begin at 8 PM in Davis Auditorium, Palamountain Hall. View our Public Reading Schedule here.
And don't miss this! Selected Shorts comes to Skidmore College on Saturday, July 22, 7pm at the Arthur Zankel Music Center
Featuring stories by authors from the New York State Summer Writers Institute, Selected Shorts presents an evening of funny, moving, romantic and surreal tales filled with unexpected twists and turns.
The Institute
The New York State Writers Institute, established in 1984 by award-winning novelist William Kennedy at the University at Albany, SUNY, announces its 31st annual summer program to be held July 3 – 28, 2017. Under the joint auspices of the Office of the Dean of Special Programs at Skidmore College and the New York State Writers Institute at the University at Albany, the summer program is held on the campus of Skidmore College in Saratoga Springs, New York and will feature creative writing workshops in fiction, non-fiction and poetry. An extraordinary staff of distinguished writers, among them winners of such major honors as the Pulitzer Prize and the National Book Award, serve as Institute faculty members.
The Location
Approximately 75 percent of Writers Institute students elect to live on the Skidmore campus. These students are housed in an air-conditioned, furnished residence facility and are required to purchase the dining hall meal plan. They will have use of the College's facilities, including its library, tennis courts, sports and recreation center, swimming pool, and Northwood's hiking trails. Saratoga Springs is a city famous for its spas, Victorian charm, thoroughbred racing, and nearby Saratoga Battlefield. Its downtown shops, cafes, and restaurants are only a ten-minute walk from Skidmore. Institute students who want to venture further afield can also enjoy the Saratoga Performing Arts Center - summer home to the New York City Ballet, Philadelphia Orchestra, and top jazz concerts. The Adirondacks, Berkshires, and Green Mountains are all within a two-hour drive.