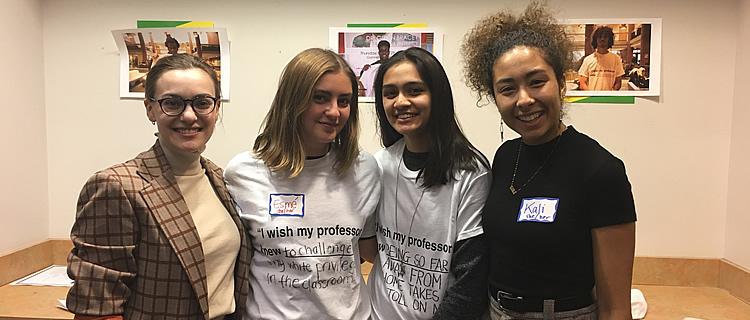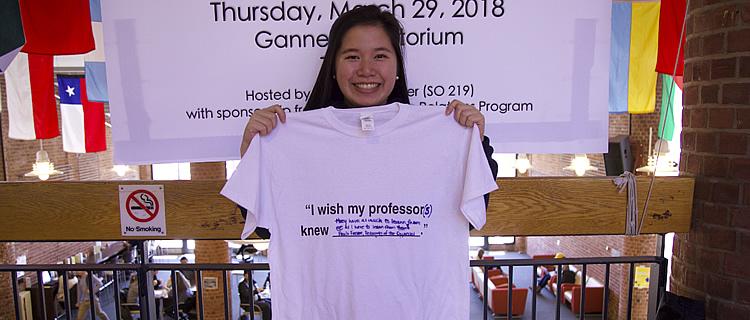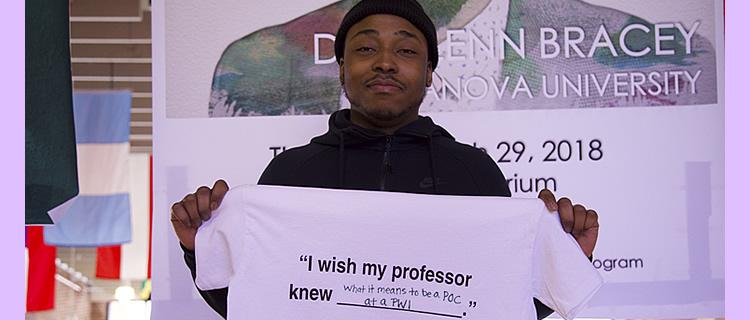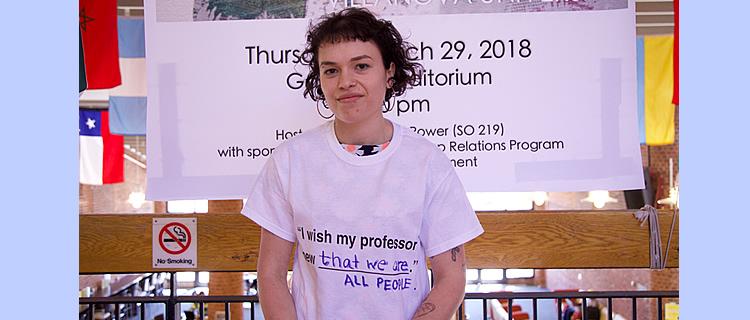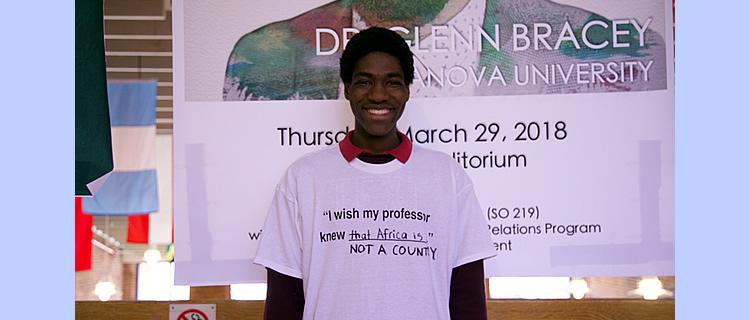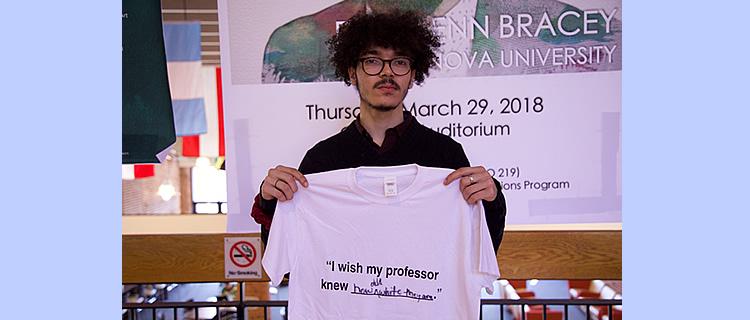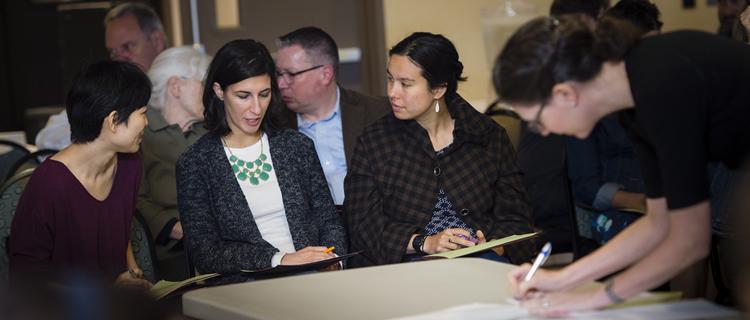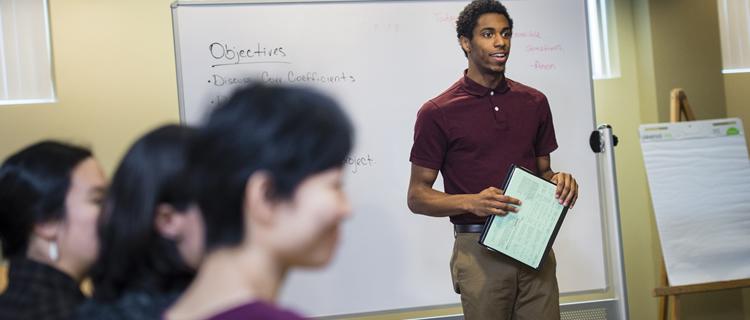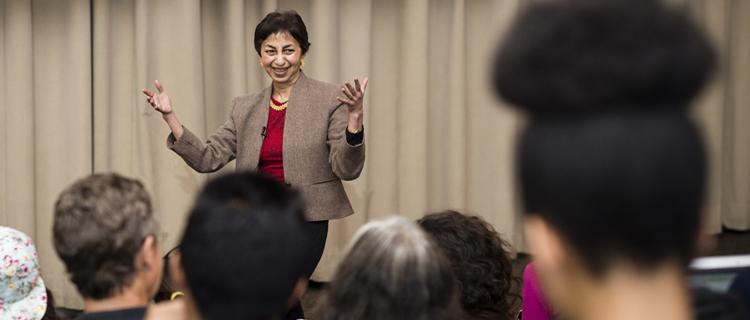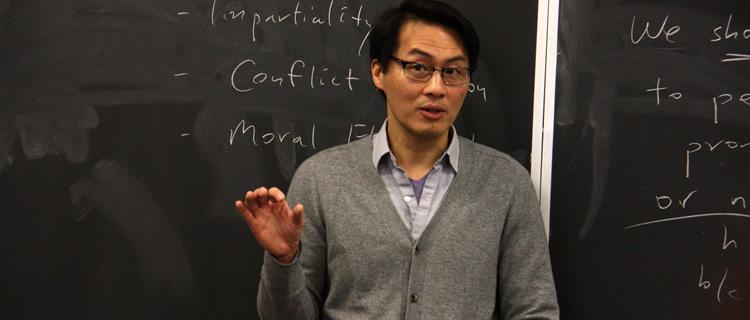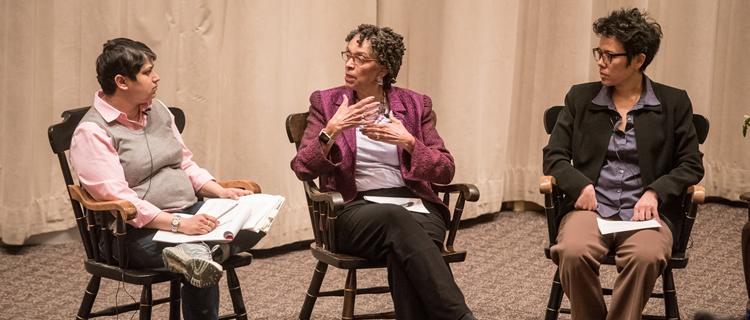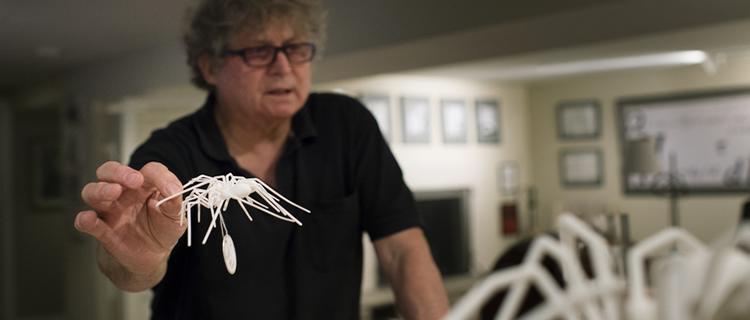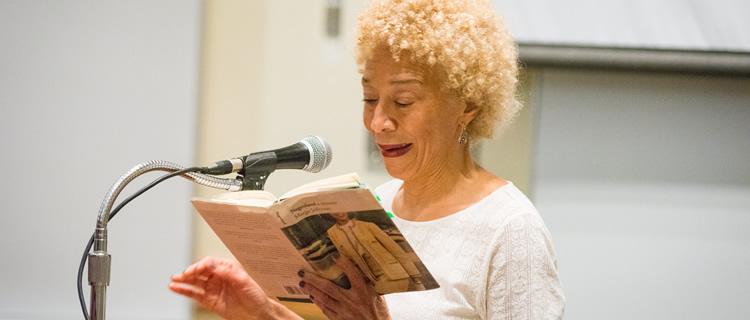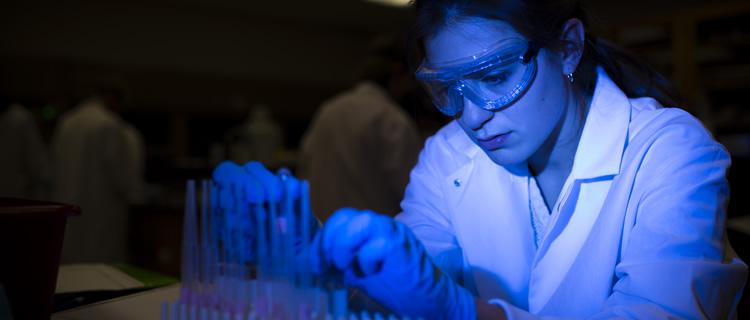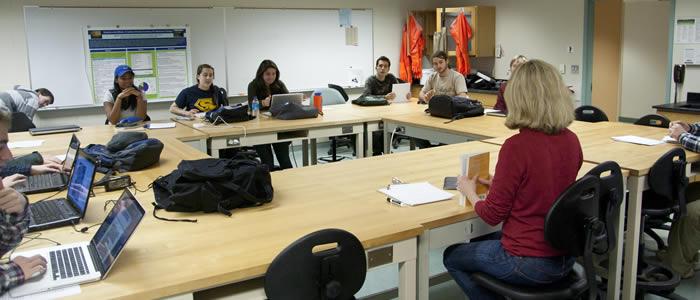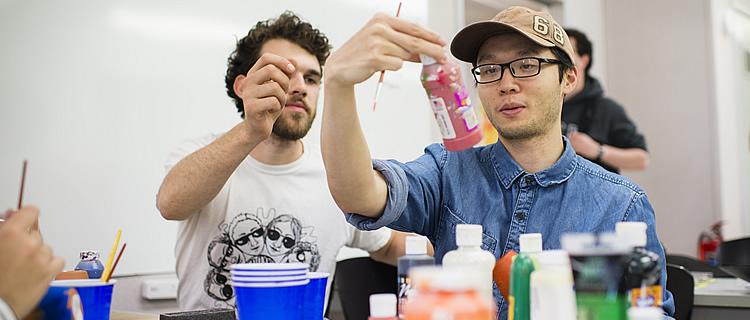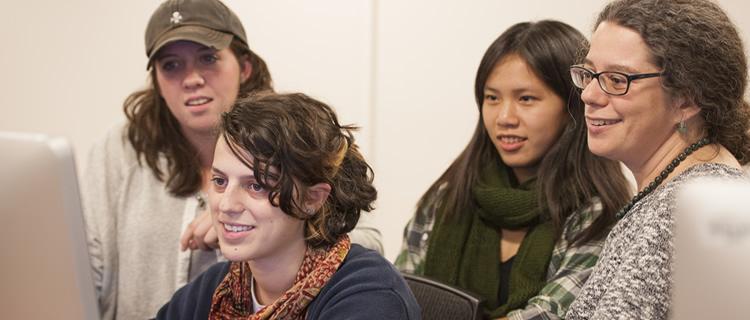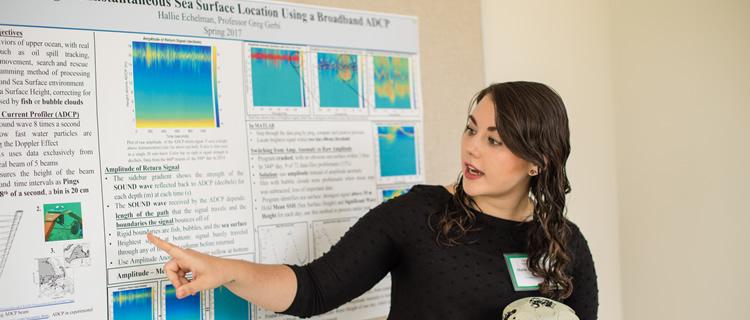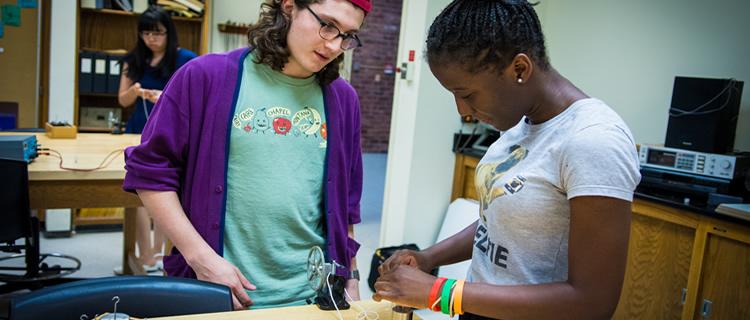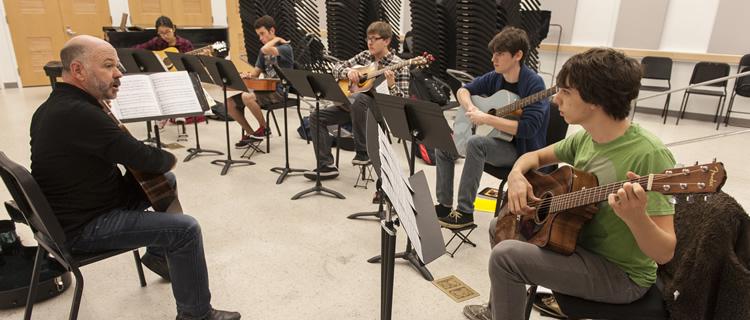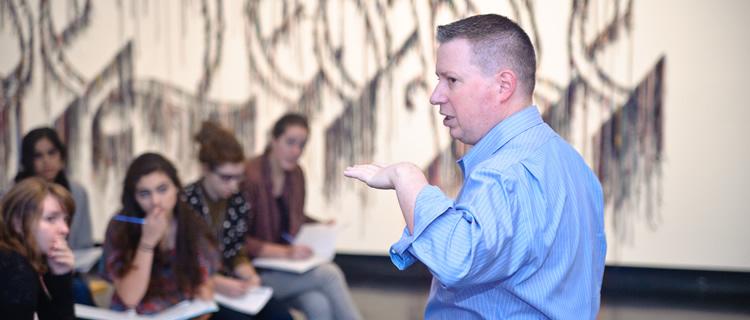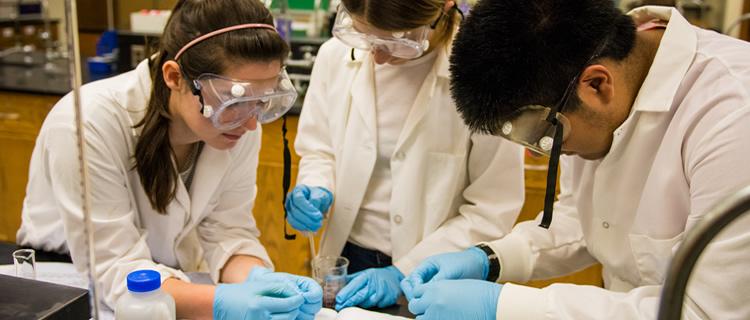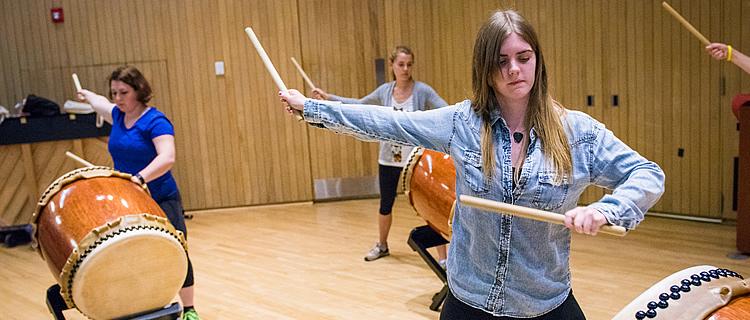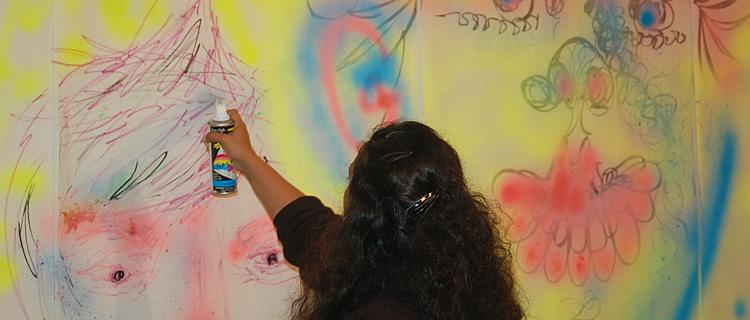 Coming Events in the Center for Leadership in Teaching and Learning
Thad Niles, Teaching Toolbox Talk
Supporting our International Students
Date: Friday, October 17
Time: noon–1 p.m.
Location: Weller Room
Thad Niles, Skidmore's ESL specialist, will share his expertise on how to support our students for whom English is not their native language. Thad will cover "what we know" about second language writers, their error patterns, and developmental stages, and he will offer some strategies we can use as we read and grade papers. Thad notes that his goal is to "give faculty tools to work smarter, not harder!" Thad has supplied some important sources that you can find at www.skidmore.edu/center-leadership/events-news/index.php.
Susan Walzer, Faculty-to-Faculty Talk
In the Middle: Qualitative Accounts of Midcareer Faculty at Skidmore
Date: Thursday, October 30
Time: 4–5:30 p.m.
Location: Surrey-Williamson Inn
Please plan on joining Susan Walzer, professor of sociology, for a discussion regarding her research on mid-career faculty.

In this session, Susan will present findings from 30 interviews about the experiences of associate level faculty members at Skidmore. The topics will include general themes that emerged for faculty "in the middle" in rank and administrative structure as well as contested areas related to promotion to professor.

Count on "adult" refreshments.
Peter Seldin, Workshop
Teaching Portfolios and Evaluating Teaching
Date: Friday, November 14
Time: 10 a.m.–3 p.m.
Location: Upstairs in Murray-Aikins Dining Hall
Mark your calendars for this important workshop with Dr. Peter Seldin. A world-renowned expert on how to prepare teaching portfolios for promotion and tenure and how to evaluate and support effective teaching, Seldin will offer participating faculty the opportunity to explore the best practices and current research on both topics.

Come for some or all of this workshop. Lunch is included.

Please RSVP to bastress@skidmore.edu to reserve a spot.
Read more about Peter Seldin at www.skidmore.edu/center-leadership/events-news/portfolios-workshop.php.
Academic Speed Dating at the Tang!
Faculty Leadership in Integrated Liberal Learning
Date: Friday, November 21
Time: 4–6 p.m.
Location: Tang Teaching Museum
Over 100 faculty responded to Peter von Allmen's request for information regarding their research/teaching/creative projects. Now is the time to come together to share ideas, discover synergies, and spark collaborations. Join us for this afternoon of good food and drink and great conversations!


Sylvia Franke McDevitt, Faculty-to-Faculty Talk
Why Heavy Metal is good for you: understanding mechanisms to fight bacteria
Date: Monday, November 24
Time: 3:45–4:45 p.m.
Location: Weller Room
While all organisms need certain metals for proper function, many of these metals become toxic at high concentrations. In our research we are working to understand the mechanisms bacteria have developed to survive these deadly conditions. In addition to the environment, metals are also used by our immune systems to fight infection. Using model systems, we are aiming to gain insight into the importance metal resistance systems have for bacterial survival.

Please RSVP to bastress@skidmore.edu if you plan to attend Sylvia's talk.
Events across Campus
Special Programs Open House
Date: Friday October 17
Time: 2–4 p.m.
Location: Filene
Special Programs is throwing open its doors to the community for its fall open house! Sponsored by the Dean of Special Programs, the wonderful folks on the second floor of Filene hope you will join them for refreshments and lively conversations about integrative projects, creative initiatives, and potential collaborations. All are welcome. For more information about Special Programs, check out their website at www.skidmore.edu/summer/.
MDOCS Events
Getting the Story Sound & Story Workshop in Audio Storytelling
Date: October 17 and November 7
A two-part workshop led by Elaine McAdam (Sound and Story Project of the Hudson Valley) providing an introduction to the work of audio storytelling. Details at www.skidmore.edu/mdocs/news/2014-10-soundstory.php. A few seats remain (as of 10/6). If you're interested, send an e-mail to mdocs@skidmore.edu.
October 18: Come see the "Cube, " the Sound & Story's portable sound recording studio. Eileen will initiate the Skidmore-Saratoga Memory Project by conduction six interviews.
The Cube will be located in front of the dining hall.

Doc Dates:
October 15: What's up, Doc? Viviana Rangil, Spanish/FLL, Multimedia Doc, "Comida Latina", Library 113
October 22: What's up, Doc? Larry Hott and Diane Garey, Florentine Films/Hott Productions, Ladd 307
Media & Film Studies co-sponsored event.
October 29: What's Up, Doc? Screenwriter Nicole Coady describes the process of "Screenwriting for the Real World," Library 113