Atrium Café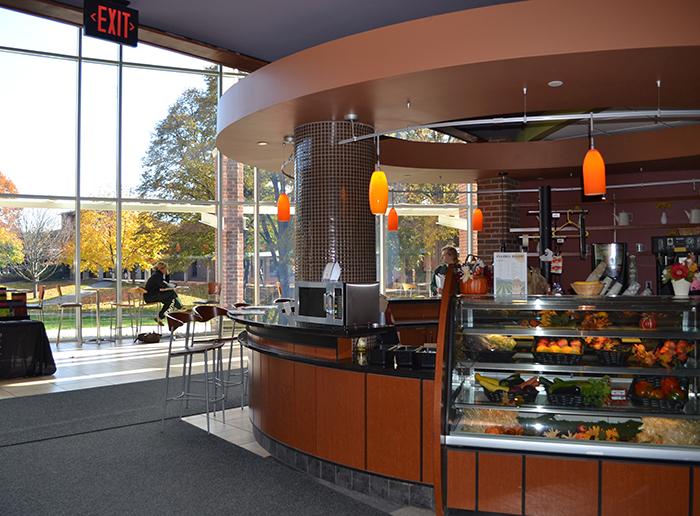 Hours of operations - Presently CLOSED
Academic Year Hours
Days
Hours
Monday-Thursday
7 a.m. - 11 p.m.
Friday
7 a.m. - 9 p.m.
Saturday
9 a.m. - 9 p.m.
Sunday
9 a.m. - 11 p.m.
Summer Hours
Monday-Sunday
7 a.m. - 7:00 p.m.
The Atrium Café offers wireless internet access, comfortable seating, flavorful coffees and teas and delicious fresh-made baked goods.
It also includes a convenience store that provides students with the best selection of groceries from staples to gourmet at competitive prices.
We sell fresh produce, frozen entrées, juices, natural snacks, canned goods, soft drinks, coffees, cookies, crackers, condiments, cleaning supplies, health and beauty aids. Additionally, we have freshly prepared deli sandwiches, salads, desserts, and home-style meals created by our chefs.
We have also offered fresh homemade bread (items included but not limited to sourdough, corn bread, banana bread, multi-grain) every Friday in the Atrium Café for $4 a loaf.