Burgess Café
Burgess Café Hours
Monday-Friday: 7:00am - 6:00pm
Saturday and Sunday: 12:00pm - 7:00pm
The Burgess Café is located on the second floor of the Student Center, Case Center.
Served Every Day:
Breakfast Sandwiches
Local Pastries
Scones
Bagels
Assorted Yogurts
Snacks
Health Bars
Protein Bars
Vegan and Gluten Free Snacks
Monday-Friday Only:
Hot Soup
Freshly Made Grab & Go Salads
Sandwiches
Assorted Sushi
Soup and Half Sandwich (includes Drink and Chips)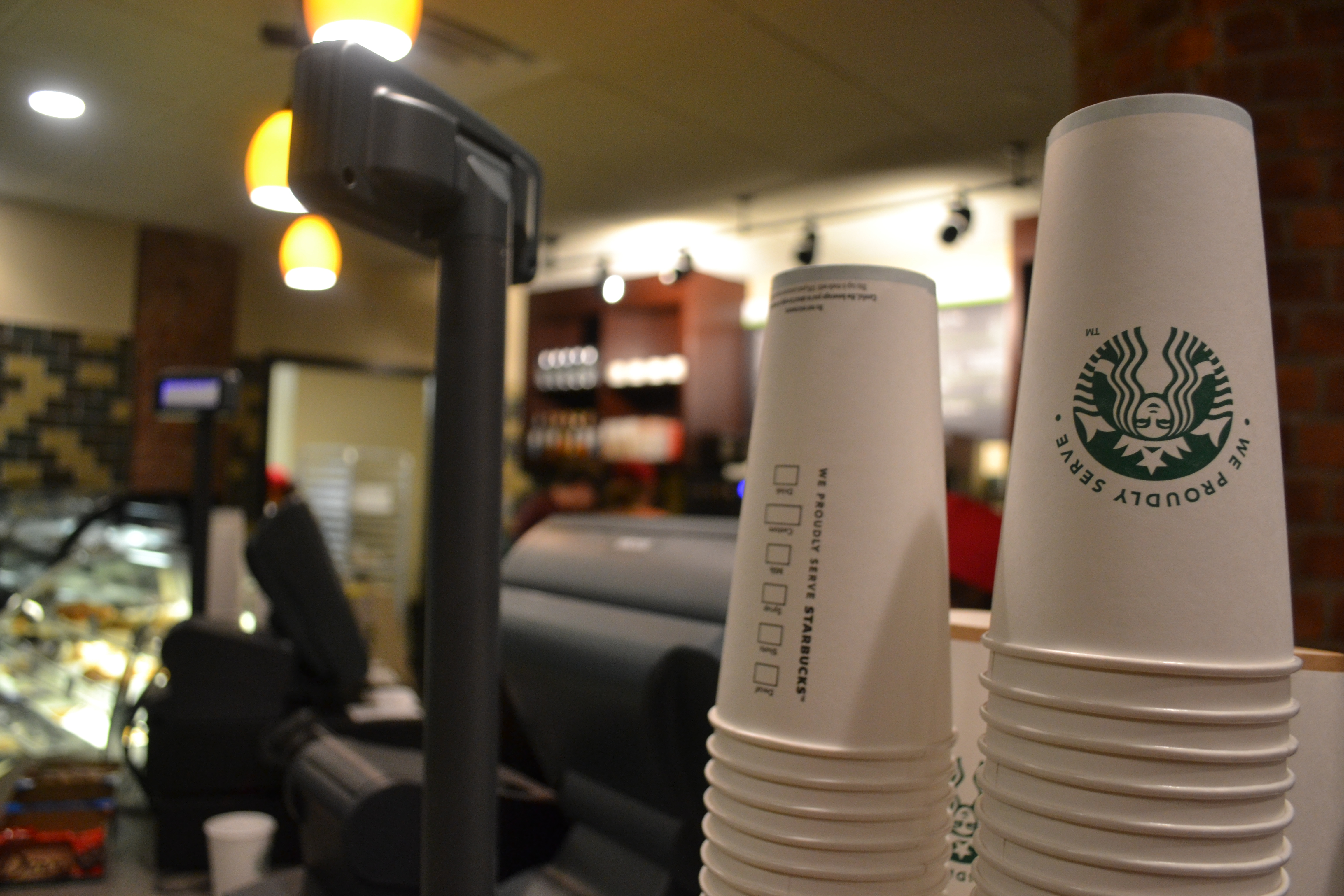 Since the fall of 2014, we began to "Proudly Serve" Starbucks. Starbucks is on track for 100% of their coffee to meet CAFE "certification" standards by 2015. Starbucks' CAFE Program is a program to ensure they are providing ethical, quality and sustainable coffee. The criteria are monitored in part with Conservation International, and an independent third-party company Scientific Certification Systems.