Skidmore's summer campus hosts many concerts, lectures, performances and weekend activities. In addition, we offer Pre-College students optional weekend events and field trips to local and regional destinations at no extra charge except spending money. Members of the residence hall staff accompany the students on all trips and events.
2021 Trips and Events
Great Escape/Six Flags Amusement Park, Lake George, New York
Community Service Project—TBA
New York City Ballet at Saratoga Performing Arts Center
Saratoga Strike Zone: bowling/arcade/bumper cars
Fun night
Past Community Service Projects
Project: Skidmore Community Garden (photos by Eric Jenks)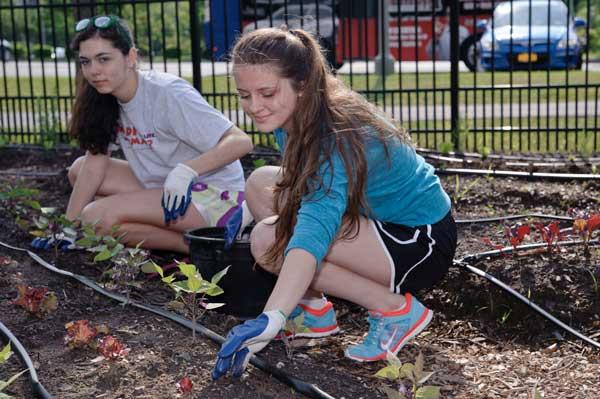 Our project helped launch Skidmore's new Community Garden. Students toured the garden then spent the morning weeding, planting and harvesting fruits and vegetables, many of which are served at Skidmore's Dining Hall.
Spring Run Trail Maintenance Project, (photos by Joe Levy)
Students maintained the Spring Run Trail, raking, collecting debris and pulling weeds along the trail, which is a favorite of runners, hikers and cyclists.