About Human Resources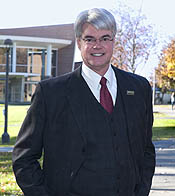 The people of Skidmore represent the College's most important asset in fulfilling our primary educational mission for our students. Accordingly, we always seek to improve our efforts to recruit and retain faculty members, administrators, and staff members who represent excellence in their fields. Building a diverse workforce – one that will help advance the College's goals with respect to intercultural and global understanding – is a key component to the College's view of excellence.
Another long-term objective is for Skidmore College to be valued by all of its employees as one of the best – if not the best – place to work in the Capital Region. Toward that end, we are committed to fostering strong communications between the College and its current, retired, and prospective faculty and staff members. In addition, we support all Skidmore employees by offering competitive levels of compensation (in wages/salaries and benefits), supportive working conditions, and opportunities for personal growth and professional advancement.
On the Human Resources web pages you will find information about job openings, benefits, and training, as well as announcements, current policies and procedures, calendars, and employment forms available for download. We encourage you to explore these pages and, in so doing, to learn more about Skidmore College and Human Resources.
This is an exciting time at Skidmore as we reaffirm our sense of shared purpose and commit our collective energy to the task of achieving new levels of excellence and external recognition. I deeply appreciate the efforts of our faculty and staff members, whose many contributions, on a daily basis, take us ever closer to realizing the bold promise that is Skidmore College.
Sincerely,
Philip A. Glotzbach
President