Latin America is a region of multiple histories, a complex combination of native and world cultures and political systems, a distinguished literary tradition, and a dynamic presence in international affairs. The United States and its residents have long-standing political, cultural, historical, business and academic ties to this region, as well as with Latino populations active within its borders. The importance of Latin America abroad and at home provides a compelling reason to educate students in the broader context of Latin American politics, culture and society in preparation for participation in civic and professional life as informed citizens at home and abroad.

Students who elect the LATIN AMERICAN STUDIES MINOR will undertake the comparative study of Latin American society and culture, drawing from such disciplines as anthropology, archaeology, art history, economics, history, language, literature and political science. Through the minor, students will gain an understanding of the diversity and influence of Latin America and learn to develop questions and think critically about a foreign region from an interdisciplinary perspective.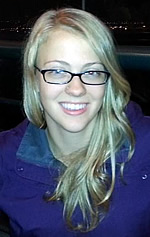 Sally Jernigan-Smith won a See-Beyond Award and this summer she will be working with the Backstretch Employee Service Team at the Saratoga Race Course. The program provides free health care and a free store, as well as other benefits, to the employees of the Backstretch, who are by and large Latin American migrant workers with little English. Sally will be translating for doctors appointments, as well as assisting in organization of community events. During her time with BEST, Sally hopes to develop a better relationship between the Skidmore community and the racetrack.