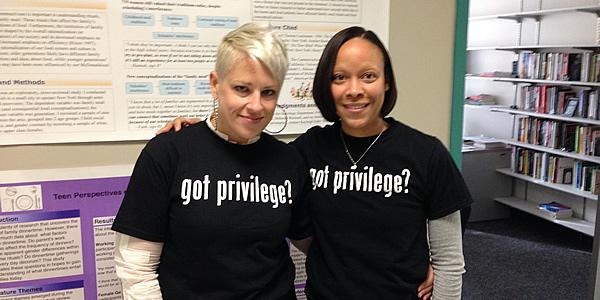 There are no events scheduled at the moment.
---
---
2015 Northeastern IGR Conference
Skidmore College
Saratoga Springs, New York
June 7-10, 2015
| | |
| --- | --- |
| | |
---
Skidmore College is the first college or university in the United States to offer a minor in Intergroup Relations.

Click here

for more information.
Intergroup Relations is a nationally recognized academic, credit-bearing social-justice program that originated at the University of Michigan in 1988 as a means of addressing racial tension. Its primary goal was to support student learning and competencies around inter- and intra-group relations, conflict, and social justice across a range of social identities, including race, gender, sexuality, social class, religion, and nationality. Since then, it has expanded to a number of colleges and universities across the United States, including the University of Massachusetts at Amherst, University of Maryland, Occidental College, and Mount Holyoke College.
In 2008, Skidmore supported the development of a pilot program, adapted from the Michigan model, to meet our Strategic Plan goals focused on intercultural and global understanding to better prepare students to live in an increasingly diverse and global society.
Read more about Intergroup Relations here.
Features
1) "Engaging Difference, Social Identities and Social Justice", Edited by: Ximena Zuniga, Gretchen Lopez, Kristie Ford
Video: Intergroup Relations 2013

"I don't think I'll ever view race the same way after this semester. It wasn't something I had to deal with before, but...I've learned the importance of being direct and honest about people's identities, including my own...I feel like my eyes have been opened to the many ways that people are marginalized in today's society, and I am beginning to see what it's like to live with a visible identity that is impossible to change."