Welcome!
The First-Year Experience provides support to prospective and accepted students, their parents, the first-year class, and mentors. We help students as they prepare for their arrival at the College—whether they are spending their first semester in Saratoga Springs, NY or at our London program—and as they navigate through their first year of college.
Welcome Class of 2019!
Newsletter:
Click here for the August FYI from the FYE Newsletter
Upcoming Dates and Deadlines:
Reflection and Projection (RAP): Available August 1-31
Complete Think About It (wellness program): Available August 1-September 4
Instructions will be sent to your Skidmore email.
Please use the Dates and Deadline tab above for a complete list of dates and deadlines.
Resources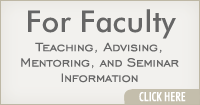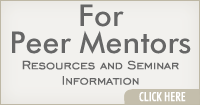 Announcements
Congratulations New Students!
Welcome to the Class of 2019! Here's some information you may be interested to know about in your first days as a Skidmore student.
Congratulations to the Class of 2018 Carlucci Backus `66 FYE Prize Winners
Anna Reeves, Sophia Moritz, and Tessa Minardi have received recognition for their outstanding work in their fall Scribner Seminars.
There are no events scheduled at the moment.