Religious and Spiritual Life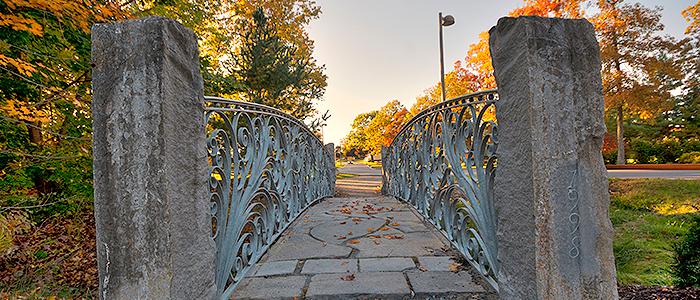 The Office of Religious and Spiritual Life provides opportunities for members of the Skidmore community to develop their religious and spiritual lives. We encourage enriching dialogue, meaningful ritual, and enduring friendships among people of all religious backgrounds. We offer:
religious services
holiday observances
speakers and lectures
educational programs
discussion groups
community service opportunities
social justice projects
club advising
individual spiritual counsel

When to Contact a Chaplain
Campus chaplains and religious advisors are trained religious professionals and are available to speak to you about topics which include, but are not limited to, the following:
To discuss faith choices, when you no longer know what you believe.
If swamped by guilt feelings and you need a word of support and forgiveness.
When you experience a loss and need to talk about death and dying.
When someone at home is hospitalized or seriously ill.
To discuss sexual harassment confidentially, to report or not to report.
When you feel lonely, or homesick, and want some understanding company.
To talk about religion or religious life. For questions about cults or extreme religious behavior.
To air identity quandaries with someone who has been through it.
Just to talk, about anything large or small.
To contact a campus chaplain or religious advisor, please see our staff page.
Wilson Chapel
The Wilson Chapel is an invaluable spiritual resource as a safe harbor, a place of meditation, worship, and reflection. The Chapel is open from 8:00 a.m. to midnight seven days a week.


Weekly Meditation, Yoga, and Prayer Opportunities at Wilson Chapel
No prior experience necessary, free to the Skidmore community.
• Monday, 7:00 – 8:15 p.m.
Vinyasa Flow, student led
• Tuesday, 6:25 – 8:00 p.m.
Sitting meditation led by Prof. Holley Hodgins
• Thursday, 5:30 – 6:45 p.m.
Vinyasa yoga, student led
• Friday, 12:30 – 1:00 p.m.
Muslim prayer
• Friday, 5:30 – 6:30 p.m.
Jewish Shabbat service
• Sunday, 5:00 – 6:30 p.m.
Yoga/Meditation led by Kim Beekman