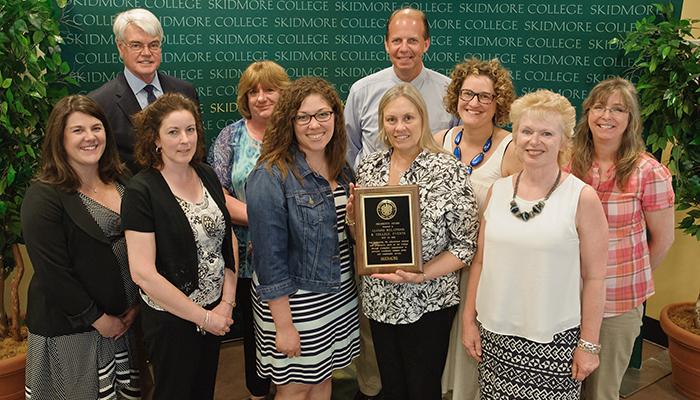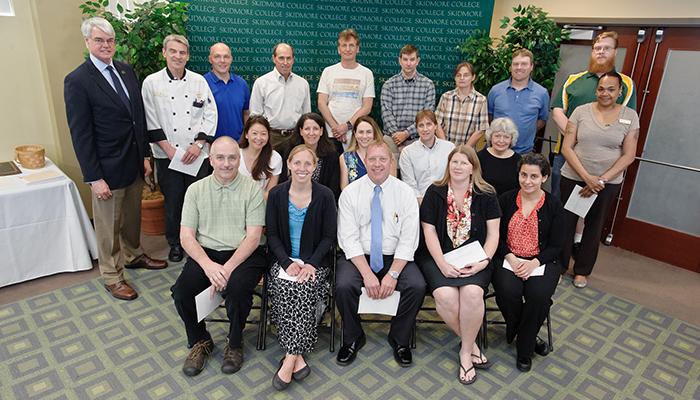 Faculty/Staff News
A classical, even primal odyssey tale that uses electronic effects and probes today's refugee crises, Skidmore's inventive take on The Orphan Sea opens this Wednesday, Nov. 30.
"Pattern is how we create order out of chaos," says a curator of Sixfold Symmetry: Pattern in Art and Science, which is on view at the Tang Museum and also integrated into courses across the disciplines.
Prof. Joowon Park's ceremonial pitch was no fastball like this pro delivery, but it did open this year's Korean World Series. Here's the story, and a video too.
Students in two political science courses spent Election Day gathering data on polling places' wait times, parking, signage, and more.
Faculty and Staff Achievements
Amber Wiley on historic preservation,
Sun on tomato quality,
See more