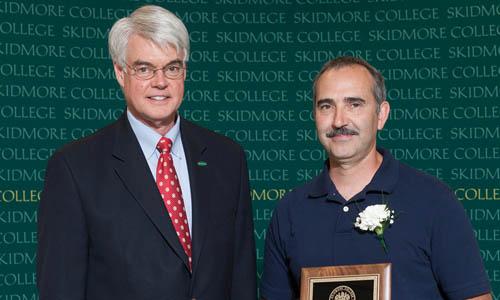 A total of 28 Skidmore faculty and staff members participated in the 2013 Workforce Team Challenge May 16 in Albany. The College has fielded participants in the event since 1990.
In its 102nd Commencement, the College celebrated the achievements of 605 members of the Class of '13 and seven recipients of the master of arts in liberal studies.
Four members of the Class of 2013 are gearing up for new work or research opportunities abroad.
Resource
Announcements
This is a full day program held in the Murray Aikins Dining Hall on the upper level. This program will focus on the four major components of project management - planning, scheduling, controlling and closing out the project. Templates for project planning will be provided.
My Employment Information
Technology Training
What's happening at Skidmore