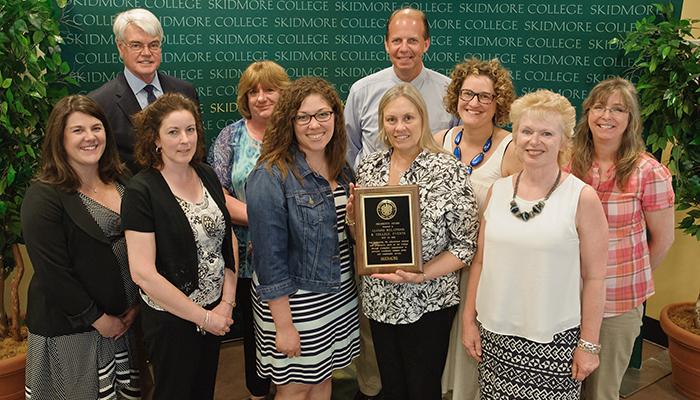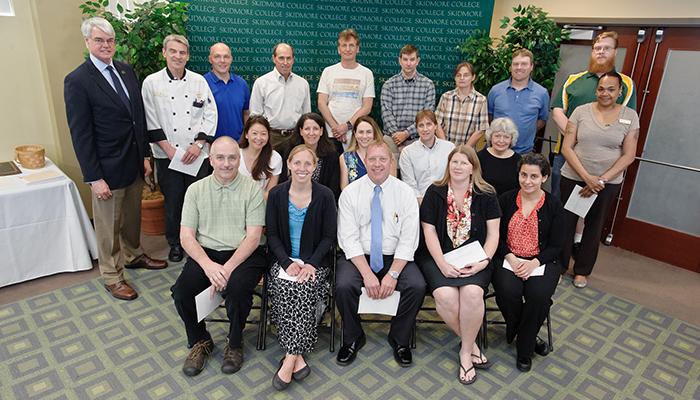 Faculty/Staff News
A photo shoot with Elmo caps a New York trip for students to explore media and entertainment careers--from Sesame Workshop to the New York Times.
Election season update: The most controversial figure in politics, Donald Trump, was the topic of a discussion that drew some 200 students, professors, and Saratogians to the Tang Museum's A More Perfect Union exhibition space.
Zach Stiller '17 and Rob Resnick '88 are decades apart and had never met face to face, but they've shared an important journey, exploring Stiller's post-Skidmore options.
From offices to beaches, women in "Muslim" garb are making news. A student and faculty panel will discuss the issue Thursday, Oct. 27, at 6 p.m. in the Tang Museum.
Faculty and Staff Achievements
Sanghvi on gender in the presidential election, more
Mack, Kennedy discuss new opera.
See more